What's up with… Cellnex, Rakuten Mobile, Reliance Jio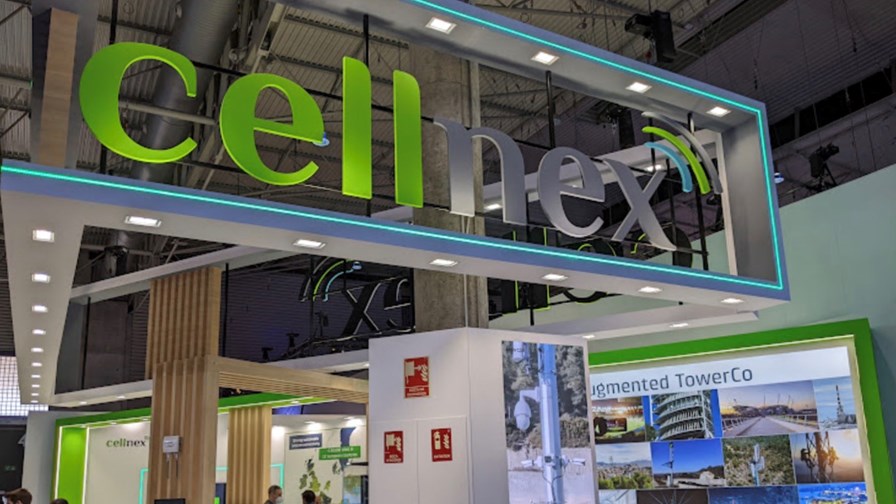 Cellnex linked to takeover bid
Rakuten Mobile cuts retail outlets to reduce opex
Reliance Jio grows subs and sales as it rolls out 5G
In today's industry news roundup: European towers giant Cellnex could be the subject of a massive takeover bid; Rakuten Mobile is slimming down its retail operations in an effort to cut costs; India's mobile leader tops 430 million subs as it accelerates its 5G network rollout: and more.
American Tower and Brookfield Asset Management are reportedly considering a takeover bid for European towers giant Cellnex, Reuters has reported, citing Spanish site OK Diario as having inside knowledge of discussions. Morgan Stanley is reportedly advising American Tower and Brookfield, while Cellnex has hired Goldman Sachs to advise on its strategy should a bid be made. Cellnex's share price currently stands at €36.35, more than 12% higher than when speculation about a possible bid emerged last Friday. Following several years of aggressive M&A-fuelled growth, the company now has more than 103,000 towers and boasts a market capitalisation of €25.6bn. Earlier this month, Cellnex CEO Tobias Martinez announced he would step down from the role after the company's general shareholders' meeting on 1 June 2023.
Japanese operator Rakuten Mobile is closing about 20% of its retail outlets in a bid to cut costs and break even more quickly, reports Nikkei Asia. The competitive operator, which has been losing hundreds of millions of dollars per quarter as it rolls out its national network, is to close down the stores it has co-located in post offices, a move that will reduce its retail outlets to about 1,000 from 1,261. It is also seeking to attract new customers through a Rakuten Group employee incentive scheme, with staff of the conglomerate encouraged to persuade up to five new customers to subscribe to the operator's services in an aim to get the customer numbers well above five million. The operator has set itself a target to break even by the end of 2023 but it is currently a long way off that goal.
India's leading mobile operator, Reliance Jio, signed up 5.3 million customers during the final quarter of last year (its fiscal third quarter) to end 2022 with 432.9 million users with an average revenue per user (ARPU) of 178.2 Indian rupees (INR) (US$2.19) per month. Jio Platforms, of which Reliance Jio is the most prominent operation, reported revenues of almost INR 292bn (US$3.6bn), up by 20.8% year on year, and EBITDA of INR 125.2bn (US$1.54bn), up 25.1%, for the final three months of last year. Jio is at the start of an aggressive 5G network rollout process, and claims it has already launched 5G services in 134 cities since its initial launch last autumn. It aims to achieve full national 5G coverage by the end of 2023 – see India's Jio to splash $25bn on achieving nationwide 5G coverage by end of 2023.
Liv Garfield, who was the CEO of BT's quasi-autonomous fixed access infrastructure division, Openreach, from 2011 to 2014 before becoming the CEO of UK water utility firm Severn trent, is the latest name in the frame to become the next CEO of Vodafone Group, according to This is Money, part of UK newspaper the Daily Mail, which cites sources in the City of London. Other potential candidates namechecked by the rumour mill so far include: Olaf Swantee, previously CEO of BT's mobile division EE and Swiss operator Sunrise and currently chairman of UK broadband altnet Community Fibre and chairman of the supervisory board at T-Mobile Netherlands; Andrea Salvato, senior vice president and chief development officer at Liberty Global; Allison Kirkby, current CEO at Telia; Stephen Carter, current CEO at trade show and media giant Informa, and has telecom industry experience; and Virgin Media O2 CEO Lutz Schüler. The previous CEO, Nick Read, stepped down at the end of 2022.
The Norwegian Communications Authority (Nkom) has made new spectrum available for the deployment of 5G private networks. In its statement (available here in Norwegian), the agency noted it has opened up access to spectrum in the 3.8GHz-4.2GHz band, and interested parties will be able to apply for up to 10-year licences. Nkom's move comes after it piloted the spectrum in 2022. According to Nkom, the regulation for the newly released spectrum will make it easier for the industry in Norway to explore the capabilities of 5G for their wireless communications needs.
The UK Space Agency has pledged £50m of funding for "ambitious and innovative projects that will supercharge the UK's satellite communications industry", it announced on Monday. The investment, which comes from the European Space Agency (ESA) Advanced Research in Telecommunications Services (ARTES) programme, could be awarded to "a wide range of projects, such as developing new satellite constellations, the ground systems needed to access them, or whole end-to-end systems delivering new services to customers", noted the agency. "These could include integrating 5G systems to unlock connectivity for people and machines through upgrading infrastructure to enable new markets and services, such as drones or driverless haulage, creating space-based networks to rival cable-based terrestrial ones, and helping UK space operators to use disruptive new technologies and business models to enable global operations," it added. Despite Brexit, the UK is still part of, and an investor in, ARTES, and committed £190m to the programme at the ESA Council of Ministers in November. The UK's space sector suffered a disappointing setback recently when the first planned launch of satellites from UK soil ended in failure. For more on the funding opportunities, see this announcement.
After an absence of two years from the debt capital market, Telecom Italia (TIM) is raising €850m from a fixed rate bond offered to institutional investors and the CEO believes this shows that investors have faith in what the operator is trying to achieve with its transformation plans, which have so far been thwarted by a lack of agreement between the different stakeholders, including the new Italian government. "The successful issuance of the bond we launched today is the result of the profound change action undertaken over the past year. This operation is proof of the confidence the market has in our company," noted Pietro Labriola, who became CEO about a year ago. "The strong demand recorded by investors is the best response to the commitment shown by all the Group's operating components to achieve the set targets and constant management improvements," he added.
Japanese telco giant NTT has developed what it describes as "practical secure computation AI software" that keeps data encrypted while it is being analysed and processed. It is also collaborating with Japan's Research Organization of Information and System National Institute of Informatics (NII) to offer trials of the software and "establish fundamental technologies that enable secure information sharing and realise a society where everyone can utilise data safely and comfortably." Read more.
Open Fiber, the Italian whole fixed access network operator that might at some point be merged with the fixed broadband unit of Telecom Italia (TIM), has been testing 50Gbit/s passive optical networking (PON) technology, which it describes as an "important enabler for new applications that will travel on the 5G network, from home automation to assisted driving, from the metaverse to AI". Importantly, the operator has been checking that 50Gbit/s technology can be deployed in tandem with its existing XGS-PON technology (which enables broadband connectivity of up to 10 Gbit/s). For further details, see this press release (in Italian).
- The staff, TelecomTV
Email Newsletters
Sign up to receive TelecomTV's top news and videos, plus exclusive subscriber-only content direct to your inbox.