What's up with… Vodafone Idea, 5G RedCap, BT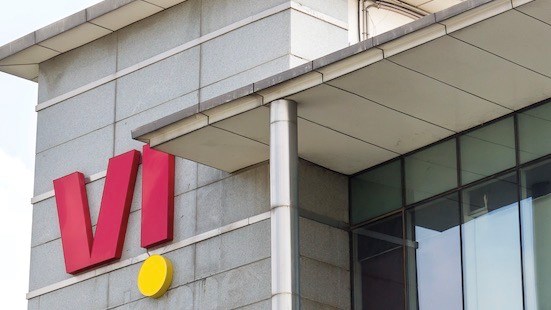 Vodafone Idea hit by increasing costs
5G RedCap is gaining traction
BT lands critical infrastructure deal
In today's industry news roundup: India's Vodafone Idea reports steady revenue numbers but its interest and financing costs are piling up; Australia's Optus is the latest to explore the IoT potential of 5G reduced capability (RedCap) technology; BT lands major networking and security deal with air traffic control giant NATS; and more!
Indian operator Vodafone Idea, which has been on the brink of bankruptcy for some time and losing customers every month as it struggles to compete with Reliance Jio and Bharti AIrtel, is now getting hammered by increasing interest and financial costs. The beleaguered operator reported revenues of 106.6bn Indian rupees ($1.28bn) and EBIT (earnings before interest and tax) losses of 14.6bn rupees ($175m) for the first quarter of its current fiscal year, roughly in line with the prior three-month period. However, interest and financing costs rocketed by about 25%, pushing the operator's net loss for the three months to the end of June to 78.4bn rupees ($941m). The operator, which is already a long way behind its main rivals in the race to offer 5G services (it has launched trial services in just two cities), says it is still in talks with its lenders and potential investors for fresh capital injections, but its CEO, Akshaya Moondra, was clutching at straws with his comments on the quarter's performance. "The eighth consecutive quarter of growth in average daily revenue, ARPU and 4G subscribers, clearly reflects our ability to effectively operate and compete in the market," he noted. The reality is somewhat hardsher. Vodafone Idea may have increased its 4G subscriber base by 300,000 during the quarter to take its total 4G user base to 122.9 million, but its total customer base is declining by millions each month. The latest market statistics from the country's regulator, the Telecom Regulatory Authority of India (TRAI), show that Vodafone Idea lost 2.8 million customers in May this year to take its total to 230.9 million, giving it a mobile market share of 20.2%. During the same month, market leader Reliance Jio added more than 3 million customers to take its total to 436.3 million and a market share of 38.2%, while Bharti Airtel added 1.3 million connections to take its total to 372.3 million and a market share of 32.6%. It would be a disaster for the Indian market to lose a strong third mobile player and effectively be reduced to a duopoly of privately-held operators: The Indian government has already thrown Vodafone Idea a lifeline by agreeing to swap some of the interest fees owed on licence payments for equity, but it seems the state might need to do more to shore up the struggling operator.
Meanwhile… Jio and Airtel have been powering ahead with their aggressive 5G rollout programmes and have, according to local media reports, both now met their minimum 5G network rollout obligations for the initial 12 months of their licences. Between them, in less than a year, the two operators have deployed more than 308,000 5G base stations, according to statistics shared by the country's Department of Telecommunications (DoT). Jio pledged last year that it would blanket the whole country with 5G connectivity by the end of 2023, while Airtel said it would offer 5G services in the country's urban areas within the same timeframe, and their large investments have been helping to keep the mobile infrastructure units of both Ericsson and Nokia busy at a time when 5G investments have been curtailed in the US.
5G RedCap (reduced capability), which is designed specifically to support internet of things (IoT) applications and provide better latency and bandwidth than is possible with LTE-M, looks like it might be a buzzword for the second half of 2023 and beyond. Following the news earlier this month that AT&T had made lab and field calls on its 5G standalone (SA) network using RedCap functionality provided by Nokia and MediaTek, Australia's Optus announced it had collaborated with Ericsson and MediaTek to complete an over-the-air data call using Ericsson's pre-commercial Reduced Capability (RedCap) software on the operator's 5G network. The move has "opened the door to the development of 5G watches, video surveillance and other smart devices… the small device size, long battery life, and substantial throughput of RedCap devices would make it ideal with many mobile consumer applications such as wearables (e.g. smartwatches), health monitors, augmented reality (AR) devices (e.g. glasses) as well as industrial applications such as video surveillance, and industrial sensors," noted the operator in this press release. Ericsson and MediaTek recently boasted about the capabilities of RedCap in this announcement. According to research firm IDC, the introduction of RedCap will help fuel steady growth in the IoT sector in the coming years in the Asia/Pacific region. According to Bill Rojas, adjunct research director for IDC Asia/Pacific, "IoT connectivity technology both fixed and wireless continues to improve and play an increasingly important role in IoT adoption. Power-saving IoT devices built with 5G enhanced machine-type communications [MTC] technologies such as 5G reduced capability (RedCap) will start to be introduced into the market to gradually replace LTE Cat 3/4 devices. The result will be more video-enabled endpoints and advanced analytics," he noted in this press release.
BT has landed a seven-year deal with NATS (National Air Traffic Services) to modernise and consolidate the air traffic operator's critical data network and manage all digital networking and cybersecurity across its multiple sites. The financial details of the deal were not disclosed. The UK national telco will also help to develop an enhanced cybersecurity capability that will "include a new proactive central coordination point for cyber resilience. Together, these services will enhance NATS' technology programme into the future and provide leading support for the technical operations it relies on," noted BT. NATS handles more than 2.5 million flights at 14 UK airports and manages all UK airspace from two air traffic control centres located at Swanwick in Hampshire, and Prestwick in Ayrshire. It also provides air traffic services at Gibraltar Airport and, more recently, Hong Kong International Airport. Read more.
Still with BT… The operator has renewed its partnership with Qualcomm that will see BT continue to host a 5G lab in the wireless chip giant's facilities in Farnborough, UK. "The facilities include 5G test labs with BT Group's live environment installed, providing a platform for Qualcomm Technologies and BT Group, which runs the EE mobile network in the UK, to continue to test and validate new 5G advanced technologies that will help with faster deployment and commercialization of next generation 5G features and services," noted Qualcomm. Read more.
Orange has confirmed the closure of its SIlicon Valley R&D and technology innovation facility in an abrupt move that caught the 28 staff located there by surprise, according to a report by French newspaper Le Monde.
Globe Telecom, the largest telco in the Philippines, has reported a dip in its mobile subscriber numbers, and confirmed its dramatic capex reductions plans, in its second quarter earnings report. The operator ended June with 82.9 million mobile customers, down by 5% from a year earlier, though it still managed to report a 1% quarter-on-quarter increase in overall services for the three-month period of 40.4bn Philippine pesos ($712m). It's likely, though, that some of the lost mobile connections will be the result of the operator's anti-fraud and anti-spam campaign. Globe also noted that, following years of heavy investment in its fixed and mobile networks, its expected full year capital expenditure is set to come in at about 71.5bn pesos ($1.26bn), down from a high of 101.4bn ($1.79bn) in 2022, and will drop again in 2024 to about 55bn pesos ($970m). That's bad news for the vendor community: Globe noted that after four years of issuing, on average, more than 90 purchase orders annually for network technology, during the first half of this year it issued just 16. Vendors will be hoping that Globe is the exception and not the norm.
- The staff, TelecomTV