What's up with… Telus, Verizon, Nokia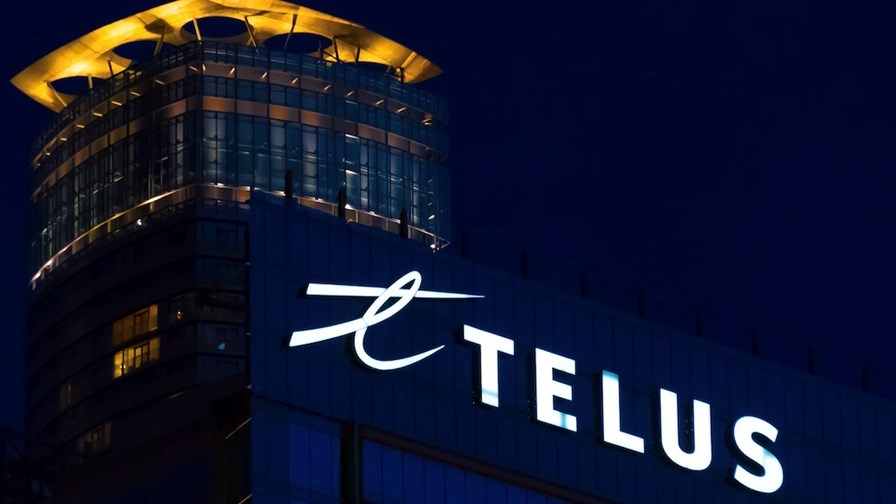 Telus to axe thousands of jobs
Investors go after Verizon over lead-coated cable concerns
Nokia gets a bead on the US market
In today's industry news roundup: Canadian operator Telus unveils plans to slash 6% of its workforce; Verizon investors set to challenge the telco in court over lead-covered cable allegations; Nokia will manufacture fibre network equipment in the US as it looks to take advantage of the government's BEAD programme: and much more!
Canadian telco Telus has reported second-quarter profits that failed to meet analyst expectations and, as a result, saw its shares fall by as much as 3.5% to the lowest level for three years, according to Bloomberg. In the same announcement, the company revealed it plans to cut its workforce by 6%, culling 4,000 employees of Telus Canada and a further 2,000 of Telus International. The move will cost the company CAN$475m (US$355m) this year, but is expected to save it some CAN$325m annually. The operator also revealed that its second-quarter net income fell by almost 61% against the same quarter last year. Telus' domestic competitor Bell Canada has also been feeling the competitive heat and has reportedly announced its own job-cutting programme in mid-June. Both companies have blamed an uptick in competition and the usual headwinds (rapid transformation and a challenging macroeconomic environment). In fact, Telus has been on the sharp end of regulatory action designed to inject some overdue competition into a historically high-priced telecoms environment and the chickens are coming home to roost.
The saga of allegations over the use of lead-coated cables in the US continues. Verizon has reportedly been sued by investors over accusations that it failed to disclose environmental and health risks posed by its infrastructure, in violation of US legislation. Reuters reported that a proposed class action was filed in a western Pennsylvania federal court earlier this week, covering potentially thousands of Verizon investors. The legal move comes approximately a month after a Wall Street Journal report claimed that Verizon, along with rival AT&T, had "left behind a sprawling network of cables covered in toxic lead that stretches across the US, under the water, in the soil and on poles overhead." In response, Verizon is said to have stated that it is conducting testing of the potentially lead-covered cables in a joint effort with the US Environmental Protection Agency. According to Reuters, AT&T was sued last week by its investors over the revelations. Both companies experienced mass declines in market valuation following the WSJ report from 9 July – see What's up with… Optical investments, US telco stocks, the chip giants.
Nokia has partnered with US company Sanmina Corporation to manufacture fibre optic broadband network electronics products and optical modules in Wisconsin with a view to tapping into the US Broadband Equity, Access and Deployment (BEAD) programme. Building technology in the US is an important requirement for vendor participation in BEAD, which has $42.45bn to spend on broadband rollouts to unserved and underserved communities. The products will include an optical line termination card for a modular access node, a small form factor optical line terminal (OLT) and its optical modules, and an "outdoor-hardened" optical network terminal (ONT).
AT&T claims it has made the first reduced capability (RedCap) data call "in both lab and in the field" on its 5G standalone network. RedCap 5G is designed specifically to support internet of things (IoT) applications since, as the name suggests, it fills a gap between LTE-M and 5G by occupying a mid-tier capability for IoT, which doesn't need the speed and of 5G but could do with better latency and more bandwidth than what's available with LTE-M. AT&T says RedCap is intended for devices, such as wearables and low-cost hotspots, that have low battery consumption, lower costs and lower bandwidth requirements. See this AT&T blog/press release for more information.
Optimisation could be helping to dull Amazon Web Services' (AWS) growth as its customers scramble to scrimp and save on their cloud environments in difficult times, but the trend may also be a boost for the connectivity providers. It is likely that optimisation in hybrid and multi-cloud environments will result in data and workloads moving about more often as users take advantage of cost differences in terms of where and how processing is undertaken. While AWS generated $5.4bn in operating income in its latest quarter, that was down 5% year on year, which required an explanation from the management. According to Amazon's CEO and the former head of AWS, Andy Jassy, the 5% drop was partly a result of optimisation, but he was confident the ship would right itself. "While customers have continued to optimise during the second quarter, we've started seeing more customers shift their focus toward driving innovation and bringing new workloads to the cloud," Reuters cited him as saying. So if optimisation is already attenuating revenue growth for AWS and the other cloud giants today, it may also be causing a slight uplift for those companies providing the connectivity optimising the workloads.
Indian giant Bharti Airtel only managed a share uplift of about 1% in Friday trading following the release of its financial results for the April to June quarter. Its net profit was flat, while its average revenue per user (ARPU) crept up from 183 rupees for the same period in the last fiscal year to 200 rupees today.
- The staff, TelecomTV