India drifts closer to a mobile operator duopoly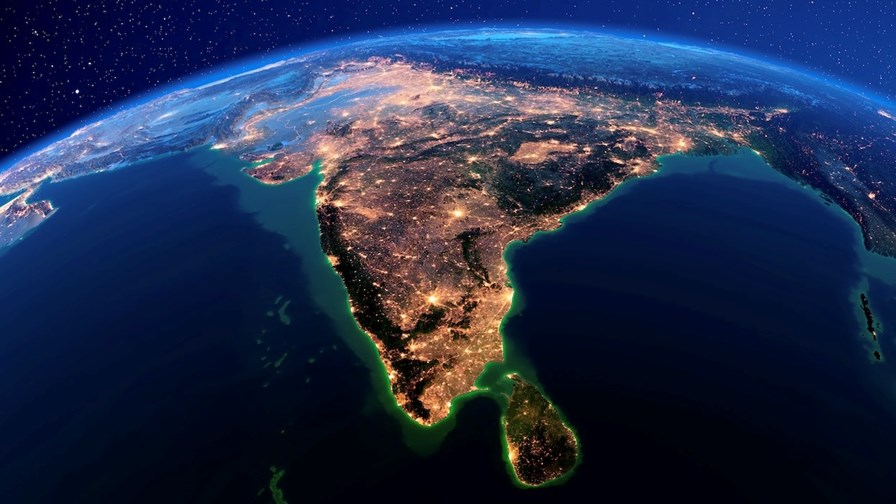 The country's population and economy are booming, but telecom services choices are contracting
The future of the third-largest carrier, Vodafone Idea, is cloudier than ever
It is losing subscribers and mired in massive debt as bankruptcy looms – but is it too big to fail?
Further private investment or nationalisation by a permanently indebted state entity seem the only alternatives to bankruptcy
According to the United Nations, sometime early this year India will overtake China to become the world's most populated country. Official UN figures (its World Population Dashboard) show that, as of the end of December 2022, China had a population of 1.4485 billion, while India ran a close second with 1.4066 billion souls.
However, the UN figures are probably wrong. To begin with, India hasn't conducted a national census since 2011. One was due in 2021 but was "put on hold" indefinitely. The Indian government says this is because of the Covid-19 pandemic, but critics of the decision say there's more to it than that. They say the government is shying away from the mammoth logistical exercise because it is so complex and hugely expensive given the nationwide movement of rural populations into India's burgeoning cities.
Mumbai alone now has a population of well over 22 million, and thousands more people arrive every day to further swell the ranks. During the continuing mass migration, many births are registered at all, and likely never will be. Meanwhile, China's population has not only stopped growing but is now in decline. Meanwhile, Indian economists and geographers calculate that the overall population of the sub-continent is probably growing by 30 million a year.
"And what," you might ask, "has this got to do with telecoms?" Well, the answer is to be found in the latest set of figures and statistics from the Telecom Regulatory Authority of India (TRAI), which were published in late December last and relate to the state of play as of the end of October 2022. The figures, whilst gob-smackingly enormous, show that for a country of such magnitude, India is increasingly heavily reliant on what is effectively becoming an unassailable duopoly of mobile service providers in an increasingly distorted market.
Mobile telephony and broadband always have been absolutely vital in a country that could never and will never have a ubiquitous, universally available fixed network infrastructure and it cannot be healthy for such a rapidly growing nation and economy, after years of frantic mergers and acquisitions (and some business failures), to be left with just a couple of players dominating its mobile telecom landscape.
It's not quite at crisis level yet, but it's getting there.
As of the end of October 2022, India had 1.14 billion registered mobile connections, of which more than 1 billion were classified as "active", which meant they had been in use during the preceding month. Reliance Jio, leads the pack and as of 31 October had 421.4 million connections and commanded a market share of 36.85%. Bharti Airtel was second with 365 million connections and a market share of 31.92%. And in third place sat Vodafone Idea with 245.6 million connections and a 21.48% market share. At first glance those figures don't look at all bad, but they belie the reality of the situation.
Losing subscribers and market share, weighed down with debt and unable to introduce 5G
Vodafone Idea has been in trouble for years and it's getting worse. To start with, the TRAI figures show that whilst 98.1% of Bharti Airtel's and 92.58% of Reliance Jio's connections were "active" in October, just 86.2% of Vodafone Idea's mobile lines were in use. And here's another metric: In October, Vodafone Idea lost 3.5 million connections after having lost 4 million the month before, while Reliance Jio and Bharti Airtel respectively added 1.4 million and 805,000 new customers.
Vodafone's Indian assets are under huge pressure. Last year, the company told its investors that it had secured a debt-for-equity exchange deal with the Indian government that would relieve it of US$2bn in interest payments that were due on mobile spectrum licences under the country's adjusted gross revenue (AGR) rules. It was hoped that the relief would make the operator more attractive to potential new investors (or even old ones) but Vodafone Idea still owes huge sums to its vendors. The unpaid bills mean the carrier is finding it impossible to buy 5G equipment as it tries, and fails, to keep pace with its rivals.
The quid pro quo for the government's AGR relaxation was that over the four-year period of the agreement, the Indian government would 'acquire' 36% of Vodafone Idea shares. However, the deal , described by the government as "a complex issue", remains in limbo and Vodafone Idea, which on paper is worth about $3bn, remains mired in $27bn of debts.
That equates to 13 times its annualised EBITDA and makes the rotting albatross chained around the neck of the ancient mariner in Coleridge's epic poem look like a perky pet canary in comparison. And now the Indian government is playing hardball and is pressurising the Vodafone Group to cough up $1.5bn even as Vodafone Idea is going to the banks, cap in hand, and asking for new loans.
On the political front, the strongly nationalist government of Narendra Modi has made much of refusing to help multinational companies that find themselves in financial difficulties, but will be on the horns of a particularly sharp dilemma if Vodafone Idea totters into bankruptcy, which seems increasingly likely.
The government doesn't want to be accused of throwing good money after bad, but financial institutions are wary about lending to anything but certified winners and Vodafone Idea certainly isn't one of those. The choice is stark. On the one hand, it could let Idea go to the wall and force state banks to pay for the inevitable concomitant losses as the strategically vital Indian mobile sector dwindles into an unattractive and uncompetitive duopoly. On the other hand, it could help in some sort of a bailout that may prove to be expensively unsuccessful as Vodafone, too late to the party, misses out on the opportunities in both enterprise and public 5G, and subscribers churn away in ever-increasing number, leaving the telco in an even weaker position.
As Vodafone Idea's troubles mount, some analysts and politicians are now saying the telco is too big and important to fail and, therefore, should be nationalised and rolled into BSNL (Bharat Sanchar Nigam Ltd), which is owned by the government's Department of Telecommunications. BSNL, India's fourth largest carrier, provides landline and outmoded mobile services to the entire country. However, 4G services are negligible and its current 5G plans will put it years behind its privately owned rivals. Surely that way madness lies?
Email Newsletters
Sign up to receive TelecomTV's top news and videos, plus exclusive subscriber-only content direct to your inbox.