What's up with… Huawei, Mediacom and Nokia, Totogi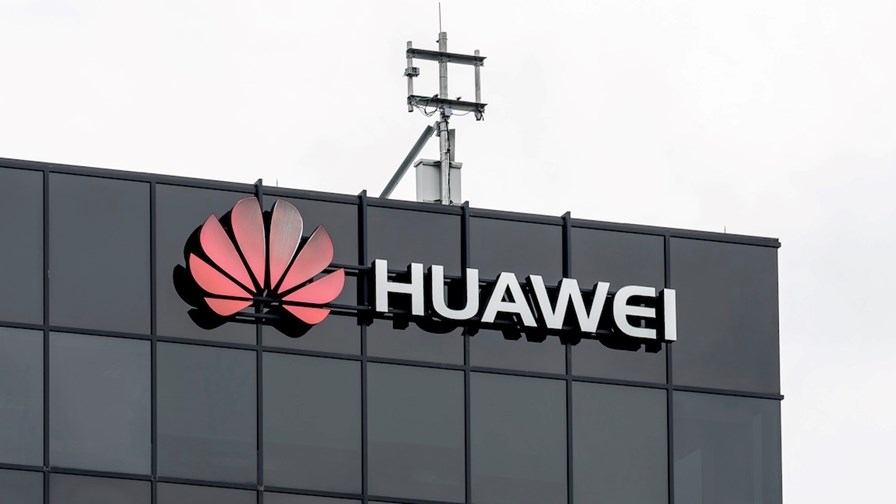 Huawei challenges Portugal's 5G recommendations in court
US cableco to deploy Nokia's XGS-PON gear
Totogi takes on Twilio
In today's industry news roundup: Huawei is taking legal action in an effort to avoid being frozen out of Portugal's 4G/5G infrastructure market; another cable operator opts for FTTP technology instead of DOCSIS; TelcoDR's Totogi is offering telcos an API alternative to Twilio; and more!
Huawei has filed a lawsuit with a court in Lisbon challenging the findings of a report published earlier this year that would effectively bar the Chinese vendor from Portugal's mobile network infrastructure market, where it has been a successful vendor during the past few decades, according to Reuters. The report, published in May by Portugal's Safety Assessment Commission, under the auspices of the country's Higher Council for Cyberspace Security, recommended that companies based in countries outside the European Union and that are not OECD (Organisation for Economic Co-operation and Development) or NATO (North Atlantic Treaty Organisation) members should not be allowed to supply network equipment to Portugal's mobile network operators because they pose a high risk to national security. The recommendation doesn't name Huawei or any other company but effectively suggests technology from the Chinese supplier and its peers, including ZTE, should not be deployed. The Chinese technology giant told Reuters, "Huawei Portugal seeks protection of its legitimate interests and legal rights under the law as a company duly established in Portugal," and that it hopes the court will "remedy the multiple violations" of its rights.
Totogi, the public cloud-based developer of software-as-a-service (SaaS) solutions for telecom operators, has launched Whoosh!, a suite of application-to-person (A2P) APIs designed as a plug-and-play alternative to Twilio's APIs, which Totogi's chief, Danielle Royston, hopes will shake up the current model of the communications platform-as-a-service (CPaaS) sector. The Whoosh! APIs are made available using an engagement model that differs to Twilio's and that Totogi believes can help telcos to bolster their engagement with, and generate additional revenues from, enterprise customers that currently often turn to Twilio for their A2P API needs. For more on that engagement model see this announcement from Totogi. "This is the wakeup call operators have been waiting for," according to the ever-enthusiastic Danielle Royston, founder of TelcoDR and acting CEO of Totogi. "Twilio may have won the first round, but Whoosh! levels the playing field. We offer 100% Twilio-compatible A2P APIs that make it effortless for developers to switch. It's time for operators to seize this pivotal moment and reclaim their strategic position with enterprise customers," she added. Earlier this year, TelcoDR's telecom software M&A vehicle, Skyvera, acquired Kandy Communications, an early player in the CPaaS sector that has had a number of vendor owners over the past decade, for a pittance and it is Kandy's assets that underpin Whoosh! Read more.
We reported recently how cable operators are migrating away from their traditional DOCSIS broadband technology and increasingly deploying telco fibre-to-the-premises (FTTP) technology instead, and today brings another example of that trend. Mediacom, the fifth-largest cable operator in the US that offers broadband services to 3.3 million homes and businesses in 22 states, is to use Nokia's XGS-PON systems and equipment in new broadband rollouts that will service underserved rural communities. "Nokia is supplying Mediacom systems that deliver up to 25Gbit/s PON today," noted J.R. Walden, senior VP of technology and CTO at Mediacom. "Their platforms effectively support our services while allowing for future growth and expansion that will help Mediacom remain both a market and industry leader in advanced, high-performance data services," he added. Read more.
Giant Indian telco Bharti Airtel is to acquire stakes in the renewable energy project companies established by Continuum Green India Pvt Ltd and Vibrant Energy Holdings Pte Ltd as part of its plan to purchase 23,000 MWh of renewable energy by the fourth quarter of its current financial year (ending March 2024) for its datacentre company Nxtra. The renewable energy purchase will be "made through an open access route where Airtel will acquire [a] stake in the project company of Continuum Green, which will supply green power from solar and wind power projects to its edge datacentres in Madhya Pradesh. Airtel has also entered into a similar stake purchase agreement with the project company Vibrant Energy to supply solar power to its edge datacentre in Vijaywada," noted Airtel in this announcement. "With the addition of these new capacities, the total contracted renewable energy capacity for Nxtra datacentres will have exceeded 274,000 MWh and it will be well on its way to establishing itself as the leader in building green datacentres," added the operator.
A new study from Juniper Research suggests that the number of network-tokenised transactions, including mobile payments and internet of things (IoT)-enabled transactions, will grow by about 190% over the next five years from 140.3 billion in 2023 to 400 billion globally by 2028. The Juniper Research team noted that "network tokenisation, the process of replacing card payment data with unique network-issued tokens, is able to balance security and friction more effectively than other solutions – a key concern within the ecommerce market. The repeated usability of network tokens reduces the instances a consumer is required to provide payment details… promoting limited friction." Read more.
Mavenir's CEO Pardeep Kohli has taken to LinkedIn to share his thoughts on the industry and its current challenges. In this post, he noted that 5G has led to greater costs but no uptick in revenues for telcos – "this is [the] first downturn with no revenue and subscriber growth," he laments. And in this post, following a two-day meeting with his senior team, he concluded that: 5G rollouts have been a disappointment for most operators; industry spend has declined in almost all countries; customers are paying more attention to cost and want to do 'more with less'; and that the "industry's desire to adapt innovation and transform itself is gaining ground." Naturally, Kohli suggests that the industry's way to climb out of its current hole and reverse the "slowdown" is for network operators to invest in the kind of open, software-driven systems that Mavenir has developed for the radio access network, core and other parts of the telco architecture to help them become more operationally and economically efficient and break free from proprietary network technologies. That shift may happen in time but it's happening slower than Mavenir and other purveyors of disaggregated, software-based systems had hoped – the current slowdown means Mavenir, which invests a large slice of its sales in R&D, is burning cash, and that situation has led to a downgrade from credit ratings agency Moody's. It is concerned about the vendor's "very high governance risk with private equity sponsors pursuing an aggressive growth strategy with very high research and development costs (over 50% of revenue) driving significantly negative free cash flows," despite a forecast that suggests Mavenir's EBITDA is set to improve, despite declining revenues, due to a significant cost-cutting programme.
Following the recent announcement that the UK is to host the world's first AI Safety Summit on 1 and 2 November at Bletchley Park in Buckinghamshire, UK, the government has announced its ambitions and five key objectives for the summit. Those objectives are to deliver: A shared understanding of the risks posed by frontier AI and the need for action; a forward process for international collaboration on frontier AI safety, including how best to support national and international frameworks; appropriate measures that individual organisations should take to increase frontier AI safety; areas for potential collaboration on AI-safety research, including evaluating model capabilities and the development of new standards to support governance; and a showcase for how the safe development of AI will enable it to be used for good globally. The AI Safety Summit, which is being championed by UK prime minister and AI fan Rishi Sunak, will "bring together key countries, as well as leading technology organisations, academia and civil society to inform rapid national and international action at the frontier of AI development," according to the UK government. For more details, see this announcement.
- The staff, TelecomTV
Email Newsletters
Sign up to receive TelecomTV's top news and videos, plus exclusive subscriber-only content direct to your inbox.