The Curious Case of the Absent 5G CTOs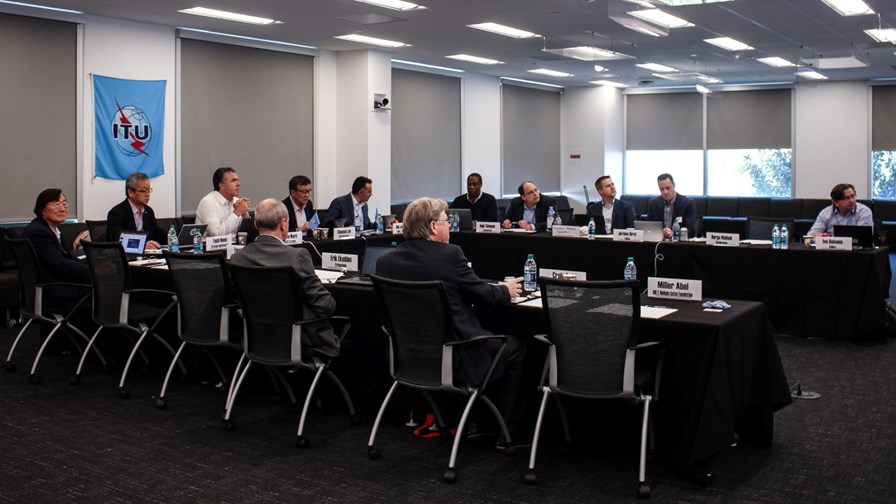 North American company CTOs discuss 5G with the ITU
Only eight turn up, but some interesting ideas and concepts
Calls for ITU to coordinate standardisation for WiFi-cellular integration
Cisco continues its mission to promote information-centric networking
Pop quiz: name as many vendors, telcos and organisations based in North America that are looking to play an active role in the creation and support of 5G. Go on, I bet you can name at least a dozen. More maybe? Twenty? So you would probably expect that those companies would all be eager to participate in a special North American consultation meeting to shape the standardization work within the ITU?
The attendee list ran to eight companies. Yes, eight, and of these, the only operator was Canada's Telus. Also present were ITU-stalwarts Cisco Systems (who hosted the meeting), Juniper Networks and InterDigital, who were joined by Ericsson (stretching the definition of "North American") and perhaps surprisingly Dolby Labs and Symantec. Making up the eight was chip company Xilinx – a company well worth keeping an eye on, given its heavy involvement in pre-5G trials, and whom TelecomTV interviewed last week (video will be published here on our news pages later today).
We are highlighting the lack of participants first rather than the outcome of the meeting as it points to a worrying lack of interest in the ITU's role as ultimate arbitrator of telecoms standards. For those of you not deep into 5G-lore, it is the ITU through its IMT-2020 programme that will set global technology recommendations and align with worldwide spectrum allocation. Meanwhile in France, well over a hundred companies participated in ETSI's 5G Summit. If that doesn't illustrate the changing priorities of our industry then I don't know what does.
Keeping our focus on the ITU meeting in San Jose, the meeting did come up with some interesting observations, even if they may not be fully representative of the industry as a whole. They then issued a communiqué, as is the ITU's want, outlining emerging trends in 5G innovation and associated demands on ITU-T standardisation.
Innovative technologies and approaches
The meeting recognized the "great potential" of information-centric networking (ICN) to enable "faster and more robust content delivery, supporting strategies to enable dynamic, experience-oriented performance and quality management, including for voice, video and data services." The communiqué advised that ICN software has been open sourced and is currently being validated in research networks around the world, and its authors suggested that the ITU contribute to the advancement of ICN technology.
This shouldn't come as a surprise, given Cisco's long-standing support and development of ICN (TelecomTV filmed an interview at an NGMN meeting a couple of years ago that gives more insight into Cisco and ICN).
The CTOs present at the meeting agreed that a unified, access-independent network management framework would be a key enabler of seamless service operation and provisioning across fixed and mobile networks. They called on ITU-T to contribute to and coordinate the standardisation required to enable WiFi-cellular integration (simultaneous radios), anchorless mobility, anchorless content and active endpoints at the service layer to enable the network capability of analyzing and optimizing the quality of user experience.
They also stated that 5G will have significant impacts on the semiconductor industry and that 5G will push digital signal-processing platforms to their limits. Hence the need for cost-effective new chip architectures to enable high-performance signal processing, while also meeting the demand for greater flexibility, security, lower power consumption and limited chip size.
The group also looked at 5G's ability to optimise performance on a per-session basis, ultimately allowing multiple media and metadata streams to be managed with a high QoE for cross-service, user-centric sessions. To achieve this, devices would be required to participate actively in the collection and reporting of the metrics. Standards and intelligent tools capable of measuring, logging and reporting end-user experience could also make a valuable contribution to improved voice quality, which continues to be source of user complaint.
Finally, the group turned to IoT and standardised approaches to the mitigation of threats to security and privacy, highlighting the potential to update or extend existing protocols such as SSL/TLS. The ITU has already pledged to investigate the potential of blockchain and its implications for security, and distributed ledger technology in the provision of IoT services and digital financial services in a 5G environment.
These are all fascinating concepts and observations, and TelecomTV will be delving deeper into them over the coming months as part of our ongoing commitment to providing the best 5G information and analysis. Please do get in touch if you want to contribute to this new video series. In the meantime, we'll have new videos from the ETSI 5G Summit up on the site every day for the next couple of weeks, and the ITU will be hosting the global edition of its CTO meeting in September in Korea.
Email Newsletters
Stay up to date with the latest industry developments: sign up to receive TelecomTV's top news and videos plus exclusive subscriber-only content direct to your inbox – including our daily news briefing and weekly wrap.