Telecoms players parlay with their automotive counterparts: peace in our time?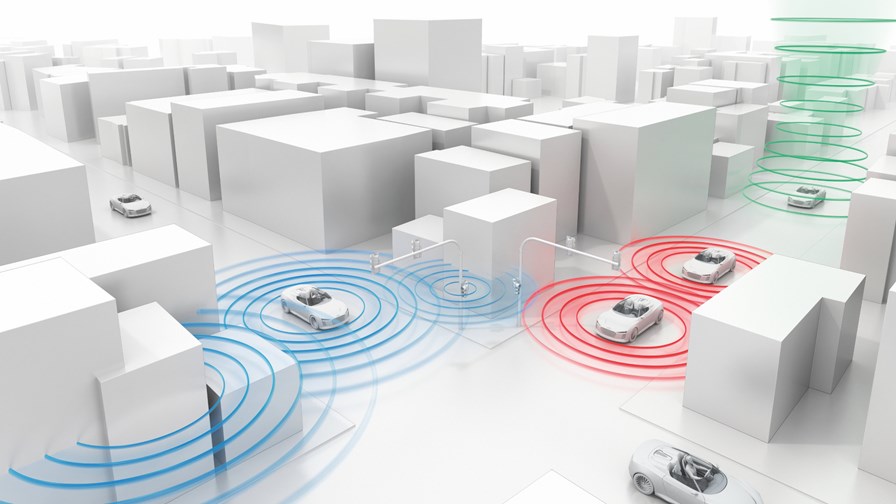 Creation of the 5G Automotive Association
Audi, BMW, Daimler join with Ericsson, Huawei, Intel, Nokia and Qualcomm
Dino Flore, 3GPP RAN Chairman, announced as new Director General
The three German car companies are the joint owners of HERE
It's been a long time coming, but maybe, just maybe, we are about to witness an entente cordial between telecoms and the automotive/transport sector. After decades of suspicion by the car companies of the expansionist motives of telcos – and an equal inability on the part of telcos to understand why car companies were reluctant to cede territory – the prospect of 5G and autonomous driving may be thawing relations.
This morning, a group of car manufacturers and telecoms vendors announced the formation of the global cross-industry 5G Automotive Association. The founding partners are Audi, BMW and Daimler on the automotive side, and Ericsson, Huawei, Intel, Nokia and Qualcomm on the 5G telecoms side, with the offer that the association is open to further partners.
But wait a moment – where are the telcos? Where are the network operators and service providers? Sadly, they remain absent from this new association. Attempts to discover if they were even invited have so far yielded no results – but we would be interested to hear from telcos on this matter. So what we have isn't an alliance between car makers and mobile operators, but one between car makers and telecoms equipment and solutions vendors – there is a big difference. We are already seeing signs that vendors are using the prospect of 5G to diversify their client base and deal direct with leading vertical industries – and the automotive sector is the biggest and most lucrative of them all.
To be honest, an alliance between car companies and telecoms vendors is going to be far more productive than one with operators, certainly at this early stage of the industry's development. There are a lot of specialist technologies involved in creating the right conditions for autonomous driving and V2X (vehicle to everything) communications, and the telecoms industry itself would be the first to acknowledge that it can't create cross-industry standards alone.
Another obvious point about the new association is that the car manufacturers all hail from Germany. They are also the same three companies that acquired the HERE mapping business from Nokia last year for €2.5bn. Talk about keeping things in the family. So looked at another way, this association is more of an alliance between HERE, its former owner and related vendors. Here's hoping (no pun intended) that other car manufacturers jump on board soon.
Driving standards
The partners say they intend to develop, test and promote communications solutions, support standardisation and accelerate commercial availability and global market penetration. How fortuitous, then, that the 3GPP group only yesterday announced the completion of the first version of LTE's V2X standard. In fact, the 3GPP news was announced by RAN Chairman Dino Flore, who is the new Director General of the Association.
The goal, they say, is to address society's connected mobility and road safety needs with applications such as connected automated driving, ubiquitous access to services and integration into smart cities and intelligent transportation. Its main activities include:
Defining and harmonising use cases, technical requirements and implementation strategies
Supporting standardisation and regulatory bodies, certification and approval processes
Addressing V2X technology requirements, such as wireless connectivity, security, privacy, authentication, distributed cloud architectures and more
Running joint innovation and development projects leading to integrated solutions, interoperability testing, large scale pilots and trial deployments
Joining Dino Flore is Christoph Voigt of Audi, who has been appointed Chairperson of the Board. The Association says it will support and work in close cooperation with national and regional initiatives, such as the European Connected & Automated Driving Pre-Deployment Project.
"We expect 5G to become the worldwide dominating mobile communications standard of the next decade," said Dr. Christoph Grote, SVP Electronics at BMW Group. "For the automotive industry it is essential that 5G fulfils the challenges of the era of digitalisation and autonomous driving. As a co-founder of the 5G Automotive Association we would be excited to welcome further partners engaged in the automotive industry, the information and communication technologies or mobile network operators in the association."
"The creation of this Association demonstrates the clear need for a cross-sector-collaboration between mobile industry and car industry for joint innovation, and to establish a platform to align on timeline and priorities and solution roadmaps," added Dr. Li Yingtao, President of the 2012 Labs at Huawei. "It will facilitate global regulation, certification and standardization efforts for autonomous driving and future car services based on 5G technologies."
Email Newsletters
Sign up to receive TelecomTV's top news and videos, plus exclusive subscriber-only content direct to your inbox.