Stadiums provide 5G tests with a captive audience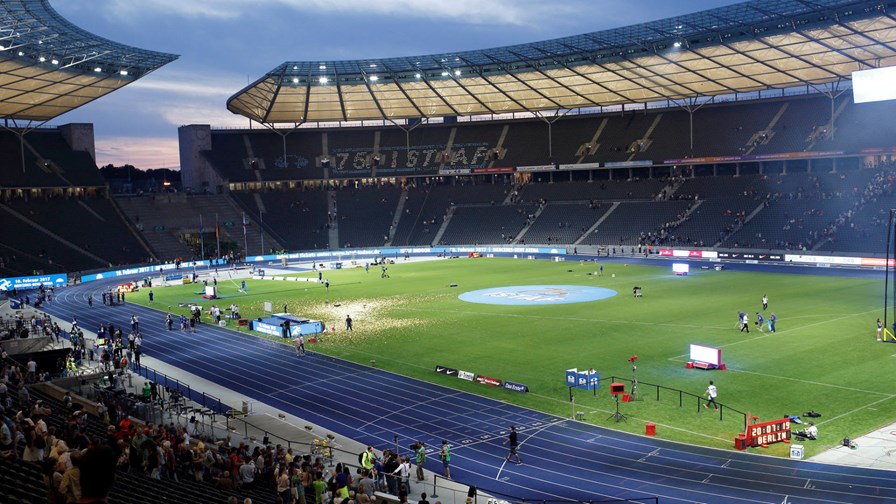 Deutsche Telekom and Nokia demo 4K and VR technology over 5G
Tests held at the ISTAF athletics event in Berlin
Live delivery of interactive 4K video from a 360-degree camera to VR glasses
VR cameras from Nokia and the Fraunhofer Institute
It's a shame this summer's Olympic Games came and went without a flicker of 5G to be seen, especially as giant sports stadiums have become the showcases of new mobile technology. Sprint used the Copa America football tournament to demo its emerging 5G services, Russia is gearing up for 5G demos at the 2018 World Cup and Korea is doing the same for the Winter Olympics, and Japan is determined that the 2020 Olympics will be powered by 5G – just months after the IMT-2020 standard is expected to be signed off.
Still, athletics has managed to get into the 5G game in Germany, at the International Stadium Festival (ISTAF) in Berlin this weekend. Under the watchful eye of Germany's Senate Department for Economics, Technology and Research, Deutsche Telekom and Nokia demonstrated what they say was the world's first live delivery of interactive Ultra High Definition (4K UHD) video from a 360-degree camera over a 5G system to virtual reality (VR) glasses.
"5G is set to usher in an exciting new chapter for Virtual Reality, Augmented Reality and other future digital entertainment services," said Bruno Jacobfeuerborn, CTO of Deutsche Telekom. "5G networks will improve significantly the user experience by delivering faster, higher quality video and virtual reality content to consumers. As we are demonstrating here in Berlin, this could transform the in-stadium experience of watching live sports."
The demonstrations at the athletics meeting was the first showcase of the government's "5G Test Field Berlin" initiative. They used live video streams of the sports events captured from 360-degree OMNI cameras developed by the Fraunhofer Institute, as well as two 360-degree streams from Nokia's OZO professional VR cameras. Other tests included multiple full HD live streams from professional TV broadcast cameras transmitted in parallel over Nokia's 5G-ready test network. Transmission rates of up to 2.3Gbit/s were obtained during the trials. VR glasses were then used to view the multiple video feeds.
"It is now crucial to test applications and use cases in 'live' environments, using commercially available systems, in order to demonstrate the impact of 5G for consumers, industries and smart cities of the future," said Markus Borchert, SVP Market Europe, Nokia. "We were able to realise this world's-first demonstration in Berlin. It showcases how interactive and direct the stadium experience will be in just a few years from now."
"Today, Berlin has witnessed the technology of the future," added Cornelia Yzer, Senator for Economics, Technology and Research of Berlin. "5G will improve the lives of Berlin's citizens and people globally, attract new tech companies and start-ups, and boost the development of the innovations of tomorrow. It is key that we develop 5G in Berlin, together with strong partners from the world of business like [Deutsche] Telekom and Nokia, academia and science."
Email Newsletters
Sign up to receive TelecomTV's top news and videos, plus exclusive subscriber-only content direct to your inbox.