Hurdles to clear on the way to the 5G starting line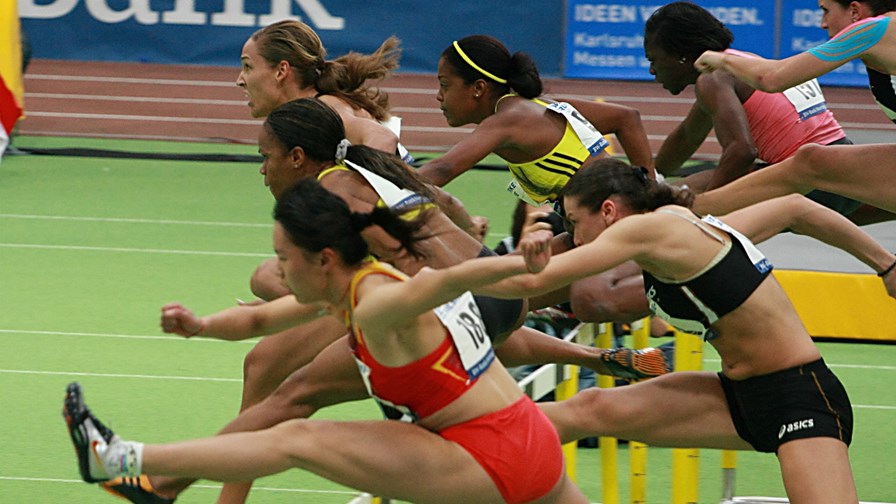 Study finds 5G operators will have problems with densification
Problems finding appropriate small cell partners
Problems with offload strategy
Vendors and operators have been falling over each other to study and test 5G components, trial test networks and tell us the results (always excellent, of course). But there's possibly less information available about what's standing in 5G's way (apart from there not being enough spectrum and regulatory encouragement - but that's always the case) and so who and what will be to blame if/when things don't pick up as they should as we head for 2020.
The US Telecommunications Industry Association (TIA) is slightly more detached from the standards fray than is, say, the GSMA, which naturally sees part of its role as next gen (whichever gen it happens to be) cheerleader.
The TIA has pulled together a report on the hurdles operators face before 5G commercial deployment… and there are a few.
Undertaken by Tolaga Research and sponsored by InterDigital, it finds that what it describes as the common industry assumption about 5G operator uptake, appears to be about right. That is, that around a third of operators expect to be offering some sort of 5G service by 2020.
Horrible sites
One of the things standing in the way is what the report calls a lack of diversity in 5G network densification. Operators are faced with disparate data offload strategies and uncertainties around backhaul technology - all this must be overcome before 5G can become a reality, it claims.
There aren't enough different sorts of technology partners for densification (increasing the number of cells in a given area) either. It says small cell sites are a key requirement for the mainstream rollout of 5G, which means operators need to ensure they have the right partnerships in place to address site acquisition challenges.
Unfortunately, the survey shows that most operators planned to partner with building owners (75%), electrical utilities (64 %) and public lighting companies (61%) for their network densification efforts. However, it's considered that without broader partnership strategies operators in many markets will struggle to get enough small cell 5G network densification.
The survey also revealed that operators have diverse data offload strategies for 5G and are looking at both licensed and unlicensed spectrum to meet demand. It points out that data offload strategies differ depending on market conditions, competitive landscapes and the legacy systems that they operate.
How to tackle unlicensed spectrum
Over half of the respondents (55%) plan to deploy Licensed Assisted Access (LAA) and prefer the notion of operating LTE in unlicensed spectrum. But the majority - at 79% - plan to use plain Wi-Fi. 41% favored both LTE Wi-Fi integration as well as more advanced LTE Wi-Fi aggregation (LWA) technology, while just 4% are interested in deploying MulteFire where they do not have access to licensed spectrum or as an alternative technology for small cell partnerships.
With all this bandwidth needing to fed out and sucked back fiber for backhaul is seen as costly and is not necessarily economical for many deployment scenarios. But point-to-point millimeter wave technology was also identified as important by 61% of operators – higher than all other technologies identified except fibre.
The report points out that while millimeter wave backhaul technologies have traditionally been challenged by operational complexity (rain-fade, obstacles etc) advancements in antenna technologies and signal processing have made this access technology a saviour rather than a potential challenge for many scenarios.
"We shouldn't underestimate the significant deployment challenges ahead," said Dr. Robert DiFazio, Vice President, InterDigital Labs. "Areas like network densification, data offload and backhaul are all key to make 5G a reality, and operators need to ensure they have a strategy in place for the mainstream rollout of 5G."
Additional insights from the survey include:
Over a quarter (26%) of operators are planning to trial 5G over the next 24 months. This is especially evident in markets such as China, Japan, Australia and the United States.
Almost half of respondents expect to have made 5G investments as part of their capital expenditure budgets by the end of 2020.
More than two thirds of respondents are in favor of trialing radio rather than core network technology. For the operators trialing core network, efforts are being focused around deploying NFV and SDN functionality – precursors of 5G.
Fiber was ranked as the most important backhaul and transport technology for 5G, followed by millimeter wave.
Security concerns around 5G are on the rise. Almost all respondents (90%) believe that security is more challenging for autonomous vehicles; 66.7% believe security will be a challenge for ultra-reliable and low latency services; and 63.3% believe security will be difficult for massive machine type communications.
There is optimism around network slicing. 70% of operators believe it is important for network efficiencies; 73.4% believe it is important for enhanced service quality; and 83.4% believe it's important for revenue opportunities.
Email Newsletters
Stay up to date with the latest industry developments: sign up to receive TelecomTV's top news and videos plus exclusive subscriber-only content direct to your inbox – including our daily news briefing and weekly wrap.