Ericsson upgrades Entel's network in Chile, as vendors position themselves for 5G contracts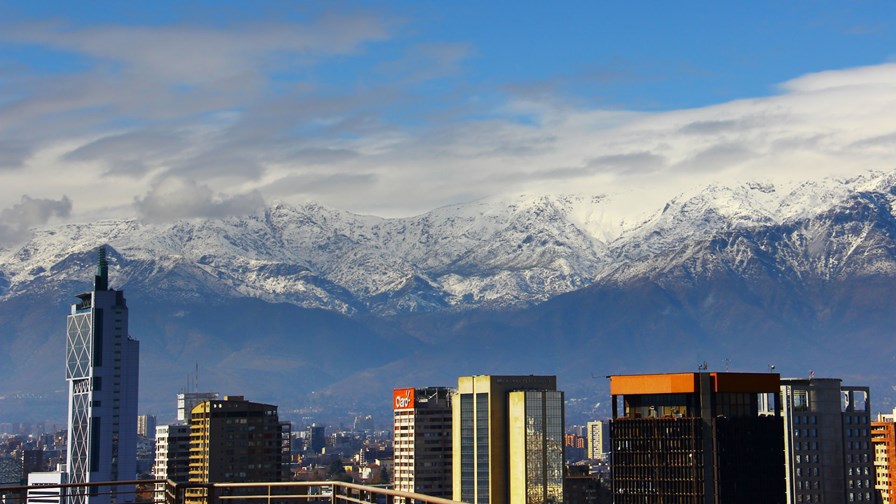 New contract focuses on 4G expansion, including Massive MIMO
Includes Ericsson Radio System and a virtualized IMS using NFVi
Provide Entel subscribers with VoLTE and Gigabit LTE
Ericsson says it paves the way for 5G
Ericsson has extended its existing strategic partnership with Chilean telco Entel, to prepare its network for the evolution towards 5G by deploying its latest LTE FDD network technologies and TDD Massive MIMO. Ericsson says this will allow Entel to increase its competitiveness and capture additional revenue streams, with Entel becoming the first operator in Latin America to deploy Massive MIMO nationwide.
Entel will also evolve the Radio Network Controllers and EVO controllers across the network, including remote locations such as Easter Island, and upgrade the transport network with the introduction of Ericsson's microwave solutions, a section of which now tap into E-band spectrum to cater for capacity increases in backhaul and fronthaul.
"As we evolve our network to capture the new business opportunities of Gigabit LTE and the evolution towards 5G and IoT, we naturally extend this partnership with Ericsson in these areas," said Alfredo Parot, VP of Technologies and Operations, Entel. "Our subscribers and enterprise customers will enjoy the benefits of a very high performance network in the region for years to come."
"With mobile traffic volumes expected to increase exponentially through 2020 and beyond, operators around the world are bolstering their existing networks to deliver higher speeds and lower latency to their subscribers," added Arun Bansal, SVP and Head of Market Area Europe and Latin America, Ericsson.
Ericsson says it will also deliver several strategic core network projects intended to upgrade Entel's voice and data networks. Among these projects is a fully virtualized network service (VNS) for VoLTE including virtual IMS. The NFV infrastructure solution includes Ericsson's Hyperscale Datacenter solution, its Cloud Execution Environment and Cloud Manager. Deployment of the core network projects begins immediately and will be completed in different phases throughout 2018 and 2019.
Max out LTE contracts to be first in line for 5G
This is becoming an established strategy for infrastructure vendors, and one that Ericsson is pushing hard – if you want to be first in line for lucrative 5G contracts, so the theory goes, then make sure you get the contracts to upgrade existing LTE networks in preparation for a smooth evolution to the next generation. Ericsson's CEO recently made a big deal of this strategy for China in its latest round of financial reporting, and it is equally applicable in all regions and markets.
It's all very logical, as established licensed telcos move to ensure that they will not get blind-sided by new 5G entrants. Whilst 5G appears to be ideally suited to new business models, new players and new market disruption, it is also the accepted future evolution path for today's mobile operators. Given what they have invested in infrastructure costs and licences so far, they are not going to cede ground to new entrants without a fight.
We've already seen a recent controversial move by the US FCC to back-track on its earlier promise to open up the 3.5GHz band to innovative new entrants by seeking to impose more financially arduous requirements on licensees, and the GSMA is busy lobbying hard to protect its members' interests. As for the vendors; with no insight yet into who these new entrants might be, it makes sense for them to cosy up to their long term telco customers. It's already difficult enough for the traditional vendors, faced as they are with virtualised architectures, open source and white box telco solutions. It appears all they can do for now is double down on selling the latest LTE technology upgrades.
Email Newsletters
Stay up to date with the latest industry developments: sign up to receive TelecomTV's top news and videos plus exclusive subscriber-only content direct to your inbox – including our daily news briefing and weekly wrap.