Ericsson brings Massive MIMO support to its 5G NR for FDD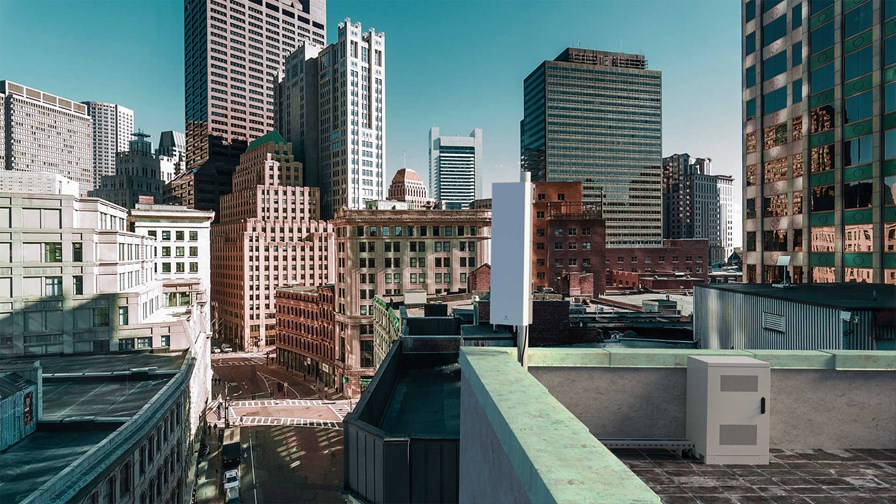 First FDD radio from Ericsson capable of supporting 5G and Massive MIMO
New radio to bridge 4G to 5G and enable 5G using today's spectrum
An expected 2021 installed base of 10m LTE macro radios in high traffic areas
Huawei also reports Massive MIMO advances in China
Ericsson has introduced a new radio product, AIR 3246 for Massive MIMO, which is a complement to Ericsson's existing global 5G radio offering and will be commercially available in the second quarter of 2018. The vendor says AIR 3246 supports both LTE and 5G NR (New Radio) technologies and is Ericsson's first 5G NR radio for FDD operation. It adds that the launch will enable operators, especially those in metropolitan areas, to bring 5G to subscribers using today's mid-band spectrum and boost capacity in their LTE networks.
"The new radio will enable operators to enhance 4G capacity for their subscribers today and be ready for 5G tomorrow, using the same hardware," said Fredrik Jejdling, Head of Business Area Networks at Ericsson. "We also complement the products with a set of network services, simplifying the journey to 5G for our customers."
Ericsson's 5G Platform includes three previously launched TDD radios capable of supporting 5G and Massive MIMO, as well as core, transport, digital support and security elements. The company claims it has the most complete 5G portfolio in the industry, and emphases the importance of Massive MIMO as a key technology to bridge from 4G to 5G.
"Just as carrier aggregation has been key to adding needed capacity to mobile broadband networks, Massive MIMO has the potential to be the primary capacity enabler in the next upgrade phase, providing a smooth transition towards 5G," said Stefan Pongratz, Senior Director at the Dell'Oro Group. "With an expected 2021 installed base of 10 million LTE macro radios in high traffic and metro areas, service providers are expected to capitalize on the improved spectral efficiency made possible with Massive MIMO."
Ericsson's FDD Massive MIMO solution is part of a trial with T-Mobile US, on three sites in Baltimore, Maryland. This will be the first time that standardized Massive MIMO will be used to carry commercial LTE traffic using mid-band FDD spectrum.
Huawei Massive MIMO C-Band test
Meanwhile, rival vendor Huawei says it has achieved peak cell throughput of more than 20Gbit/s in a recent C-Band test, as part of the China 5G Technology Research and Development (R&D) Trial which is organized by the country's IMT-2020 (5G) Promotion Group. During the C-Band test in Huairou District, Beijing, Huawei utilised 5G New Radio, Massive MIMO, polar code and other technologies using 200MHz bandwidth in the 4.9GHz frequency band to achieve seamless wide-area coverage.
Earlier this year, Huawei completed similar trial tests in three typical scenarios in the 3.5GHz band. It says that both the 3.5GHz and 4.9GHz carrier tests are important components of the technology verification of China's 5G R&D trial. Huawei says that it has deployed 30 test 5G terminals over seven 5G sites in Huairou District, facilitating the support of large-scale field tests.
Email Newsletters
Sign up to receive TelecomTV's top news and videos, plus exclusive subscriber-only content direct to your inbox.