Earthquake disaster spurs i2i to develop 5G network in a box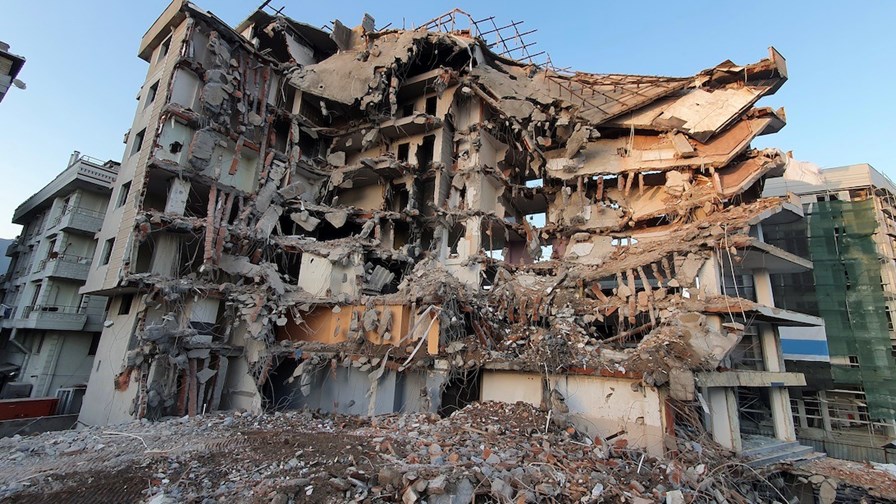 The recent earthquake in Turkey devastated large parts of the country
Communications networks were disabled, hindering recovery efforts
Local company i2i is determined to help should another such disaster strike
It is building on existing R&D efforts to develop a portable 5G network-in-a-box
When the 7.8 magnitude earthquake that devastated south-east Turkey and north Syria struck in early February, claiming more than 50,000 lives and leaving an estimated 1.5 million people homeless, the team at i2i Systems in the Turkish capital of Istanbul felt not only anguish and sorrow but also frustration that they weren't able to directly help. The earthquake had a catastrophic impact on the communications networks in the affected region as buildings housing radio access networks (RAN) and other networking equipment were destroyed and power lines cut, making the emergency rescue efforts even more difficult.
So the team, led by CEO and managing director Ayhan Kapusuz, resolved to put their skills to good use in order to be able to help should such a disaster befall their country again. "We missed being able to help this time, but we want to be ready if there is a next time," Kapusuz told TelecomTV on the show floor at Mobile World Congress 2023 in Barcelona (in Hall 5 as part of the Turkey country zone).
The company had already been developing a multi-vendor integrated private 5G network system and decided that, with some additional development and additions, it would be able to take that existing work and develop what is essentially a 5G network-in-a-box that could be transported to disaster areas to provide local 5G coverage, powered either by the local grid (if available) or a generator or batteries. "Now we are focused on meeting the needs of disaster communications," stated the CEO.
The system it has been developing comprises compute platform technology from Intel, RAN software from Mavenir, a core stack developed in-house for the private networks offering, a Red Hat operating system, in-house developed tools for monitoring and management and a satellite dish for backhaul connectivity.
The CEO says a prototype system should be ready in about three or four months, after which it will aim to attract government or private industry funding to produce units that can be used by rescue teams in the field as and when necessary.
And as Kapusuz noted, once the portable 5G network systems have been put together, they don't have to sit idle in between natural disasters – there are multiple use cases for ad hoc mobile services that could be of use to government organisations or other public support organisations.
In the meantime, Kapusuz and his team are hoping they will never witness another disaster like the one that hit so many innocent people in early February and will affect Turkey and Syria for a long time to come. But they want to be prepared for such eventualities, especially as the region is prone to tectonic plate movements.
"Imagine what might happen in Istanbul" if an earthquake of the same kind of magnitude were to hit the western region of the country, he noted.
So this is what i2i is aiming to do to help in the future: It is how it feels it can contribute. Many international, as well as local, telcos reacted to the devastation in early February by zero-rating calls in and out of Turkey so as not to limit what communications there might be between those in the affected country and concerned citizens abroad.
And the industry's efforts to help continue: Just this week, Middle East giant e& (Etisalat) was sending vital communications equipment to Turkey to help rebuild the country's telecom infrastructure – see this report from WAM (the Emirates news agency).
- Ray Le Maistre, Editorial Director, TelecomTV
Email Newsletters
Sign up to receive TelecomTV's top news and videos, plus exclusive subscriber-only content direct to your inbox.