Civil engineering to get smart with 5G trial for remote operation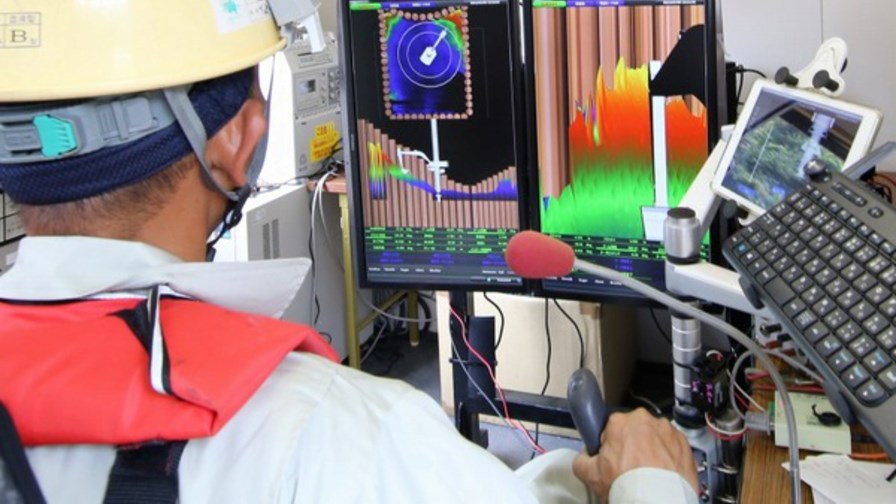 Trial will add 5G technology to existing machinery remote control system
Evaluating UHD transmission and remote control of equipment
Will use beamforming and a multi-element antenna in the 28GHz band
NEC and KDDI aim to develop "smart civil engineering" with 5G
NEC is to conduct a trial of remote construction technologies with Japanese service provider KDDI and Obayashi Corporation, one of the world's leading construction contractors, with the aim of achieving "smart civil engineering" using 5G technology. The trial will evaluate the transmission of UHD video over mobile and seeks to verify the improved performance capabilities and quality of remote construction by applying the large-capacity, low-latency communication promised by 5G to construction machinery.
The trial will combine 5G wireless infrastructure with an existing remote control system for construction machinery. Video taken by multiple units of high-definition 4K cameras mounted in construction machinery will be transmitted to the remote controller via 5G wireless infrastructure using beamforming through a multi-element antenna operating in the 28GHz band.
"The multi-element antenna system and its control technology, which are currently undergoing research and development at NEC, are essential for implementing large-capacity, low-latency 5G," said Tomonori Kumagai, General Manager, Business Development Division, NEC.
It is hoped that 5G will allow workers to conveniently gain an accurate impression of a situation using UHD video sent from remotely located construction machinery. The partners then want to test and verify quality and efficiency gains through improved remote control operations, such as real-time changes in the position and direction of construction machinery.
"The introduction of robotics to the construction field, including remote-control capabilities, is making substantial progress," said Hideo Katsumata, Executive Officer and General Manager, Technical Research Institute, Obayashi Corporation. "We believe that the 5G communication technology opens the possibility of greatly advancing the operation of construction robots. Going forward, we will continue to promote research and development in 5G-enabled, remotely controlled robots that can be utilised for a wide range of construction purposes."
"We expect that 5G will play an essential role in developing a better society through collaboration with a variety of industries and that 5G will contribute to improvement of the quality of construction and civil engineering," added Akira Matsunaga, Senior Director, Mobile Network Technical Development, KDDI.
Email Newsletters
Sign up to receive TelecomTV's top news and videos, plus exclusive subscriber-only content direct to your inbox.