China expected to lead 5G deployment as trials pick up pace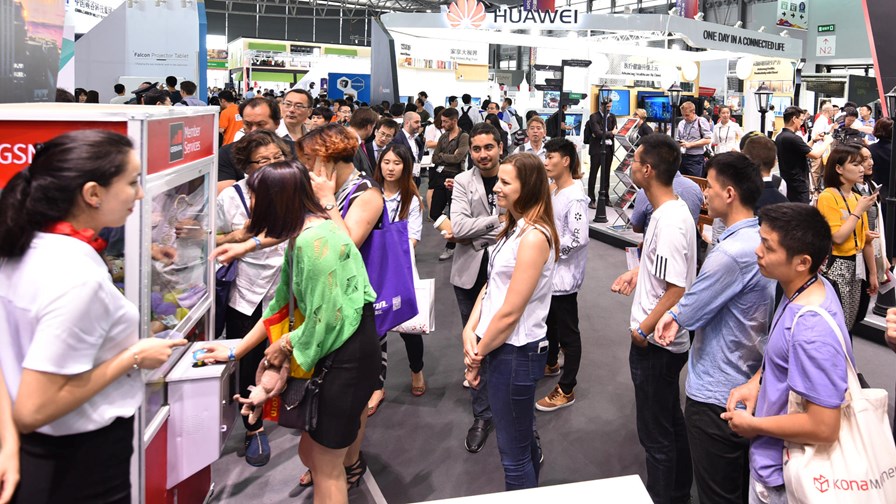 China to Account for 39 Per Cent of Global 5G Market by 2025
China Mobile trials 5G core network built on a service-based architecture
ZTE conducts live field tests of a 3.5GHz eMBB 5G network
SK Telecom also announces end-to-end trial of 3.5GHz for 5G
As expected, 5G is making all the news at this week's regional Mobile World Congress event in Shanghai, which opened today. Also perhaps to be expected, a new report from the GSMA (the event's organisers) and the China Academy of Information and Communications Technology (CAICT), concludes that Chinese operators are on track to launch commercial 5G networks by 2020 and are expected to establish China as the world's largest 5G market by 2025.
Mobile operators in China are implementing a multi-phase testing period for 5G networks from now to 2019 before planning to launch commercially in 2020. The new report forecasts that 5G connections in China will reach 428 million by 2025, accounting for 39 per cent of the 1.1 billion global 5G connections expected by that time.
However, the rate of 5G network rollout and adoption in China is also expected to be slower than it was for 4G. It is also expected that 5G investment by operators in China will follow a more gradual path and over a longer timeframe than 4G, roughly seven years, from 2018 to 2025, with capex not expected to account for more than 25 per cent of operator revenue prior to commercial launch.
So far so good. The report then suggests that the first 5G smartphones are likely to be priced at a premium to 4G models, as they may require "a 4K or 8K screen". Really? There is currently zero need for a 4K smartphone screen (and there is only one commercial model that has one) due to the screen size vs viewing distance factor, and having a 5G network is not going to change either of those. And don't get us started on 8K.
5G core network prototype
As it's MWC, albeit a regional MWC, expect plenty of demos and announcements. First on the list is what is claimed as the world's first 5G core network prototype built on the a service-based architecture (SBA), demonstrated by China Mobile and Huawei. China Mobile says it has led the development SBA and that it now has extensive support from the industry, especially carriers. It certainly has the support of China's IMT-2020 Promotion Group, which is pushing it to be standardised as part of the 3GPP's 5G specification.
SBA defines core network functions as loosely coupled, combinable services that can be flexibly scheduled based on standard interface protocol, rather than the more traditional closely coupled "black box" approach. The prototype features key 5G core network functions, including service framework (service registration, discovery and authorisation), service operations (deployment, upgrade, and capacity expansion and contraction), and service-oriented 5G basic business processes (device registration, connection establishment and release).
"The SBA shows that 5G is a truly Cloud Native design," said Yang Zhiqiang, Deputy General Manager of China Mobile Research Institute. "It makes carrier networks more agile, flexible, scalable, and open. We will work to reduce its complexity, and look forward to working with all industry players to accelerate completion of international standards and product R&D."
Live 5G eMBB field test
China Mobile has also cooperated with fellow Chinese vendor ZTE to showcase a 5G eMBB scenario in a live field test in Guangdong, at the Guangzhou University Town. ZTE used its 3.5GHz New Radio base station and achieved single-user download speeds of 2Gbit/s using 100MHz of spectrum. The partners will shortly commence multi-site networking pilots to test wireless coverage, throughput, mobility, delay and other 5G network indicators.
"A multitude of key technologies, solutions, and network models will be verified on the pilot network," said Bai Yanmin, general manager of ZTE's TDD and 5G products. "Through detailed field tests, we can discover and solve the potential problems, and gather more experience for the large-scale commercial use of 5G in the future."
4.9G technology showcase
Not quite 5G, but during MWC Nokia will be showcasing its AirScale base station working with its so-called 4.9G technology to reduce network latency to less than two milliseconds, by using a feature that allows transmission time intervals to be shortened by 86 per cent. Nokia says this will leverage the performance of its AirScale base station, allowing operators to support both 4.9G and 5G technology in a single unit to maximise speed and capacity as they migrate to 5G.
"We continue to evolve our 4G offering with 4.5G Pro and 4.9G technologies, and with this network latency demonstration we can show operators how they could use LTE to deliver higher-bandwidth industry and enterprise applications to more customers on their path to 5G," said Tero Peltola, head of the LTE business line at Nokia.
5G trial in the 3.5GHz band
Korea is determined not to be outshone by China in the race to 5G. Local operator SK Telecom has announced that through collaborations with Samsung and Nokia it has successfully demonstrated 5G using the 3.5GHz band for the first time in the country. The end-to-end trial 3.5GHz network comprises of a 5G virtualised core, virtualised RAN, distributed unit (baseband unit and radio unit) and a test device based on the 3GPP 5G New Radio standard.
With 3GPP having agreed upon key physical component technologies of the air interface, such as numerology, frame structure and channel coding, the 5G NR test system developed by SK telecom and Samsung was built with a subcarrier spacing of 60kHz, transmit time interval (TTI) length of 0.25ms, a subframe structure that simultaneously supports downlink data and uplink feedback, and LDPC channel coding. SK Telecom also worked with Nokia to develop 5G base station equipment and test device for the 3.5GHz spectrum and successfully realised Gbps-level throughput using carrier aggregation techniques.
SK Telecom plans to deploy commercial 5G networks using 28GHz in downtown areas where data traffic is most concentrated, while covering wide areas with 3.5GHz 5G networks or a combination of the two.
"SK Telecom has secured all key technologies for building commercial 5G networks using 3.5GHz and 28GHz frequency bands," said Park Jin-hyo, SVP and Head of Network R&D Center of SK Telecom. "We will maintain our leadership in 5G by enhancing our technologies for both above-6GHz and below-6GHz frequencies, while playing an active role in the standardisation and commercialisation of 5G technologies."
Email Newsletters
Sign up to receive TelecomTV's top news and videos, plus exclusive subscriber-only content direct to your inbox.