BT steps up its 5G preparation work as UK gets a new mmW test centre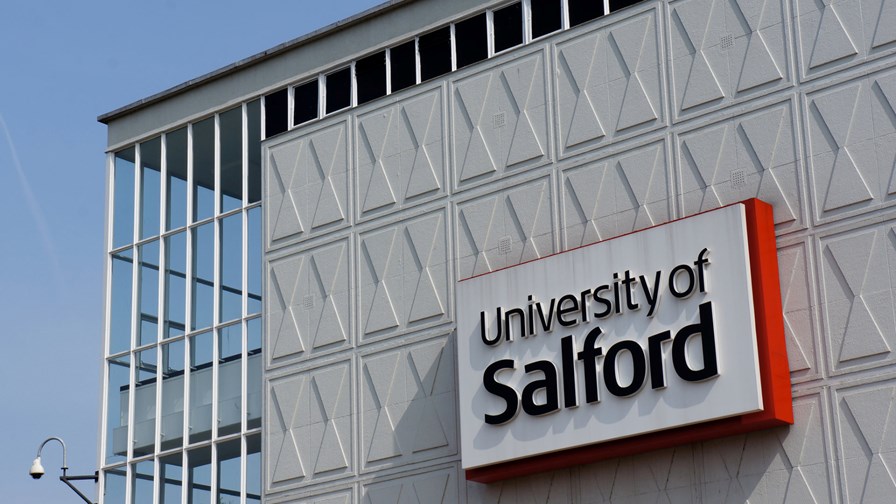 Rain-lashed Salford could prove ideal testing ground for millimetre waves
BT wants to use the V-band 60GHz spectrum for future mobile backhaul
Tests will run for a whole year, with support from NEC
BT also partnering with Ericsson and Kings College London for 5G use cases
When you think of the leading advances in millimetre wave (mmW) technology for 5G, the first place that springs to mind is the New York University in Brooklyn and the work being done by Ted Rappaport and his team. But it's not alone in conducting academic and research work, as the field of study becomes increasingly important.
BT and its mobile division EE has announced today that they are teaming up with its long-time vendor NEC to conduct mmW tests in the UK, and where better to stage them than at the University of Salford next door to Manchester in the north-west of England. Not only is the Physics department at Salford my alma mater, but the region is a perfect location to test the vagaries of the weather on 5G mmW propagation. As I can personally attest, it rains in Salford – a lot – and it gets windy, and it's cold (and I could add, perhaps unfairly as we are talking many years ago, that unless things are bolted down they get nicked very quickly and resold down the pub).
The partners are going to look at the use of mmW for mobile backhaul technology, both for 5G and LTE, rather than specifically as a short-range communications path to end user devices. With more and more small cells in operation, and far more to come in the years ahead, mobile backhaul is a challenge when meeting the capacity, latency and throughput requirements of future networks. NEC, BT and EE will therefore test the performance of V-band point-to-point mobile backhaul, using mmW spectrum in the 60GHz band. As they quite right predict, the test will focus largely on how these links may "stand up to the rigours of the British weather".
A test bed has been created at the University of Salford and will run for a period of 12 months, where it will undoubtedly get exposed to every possible weather condition (perhaps not sunshine though…). A radio system has been installed by the university complete with transceivers and antennas on two buildings at its Peel Park Campus and will monitor transmissions from now until early 2018.
"This will be one of the most detailed tests of this type done anywhere in the world to date," said Nigel Linge, Professor of Telecommunications at the University of Salford. "Millimetre wave point to point links operate at very high frequencies to transmit high volumes of data over relatively short distances. However, the high frequency does mean that it is possibly affected by climatic conditions – the question being by how much. This is a vital technology for the future of 4G and 5G networks, so this research can play a major part in influencing deployment in years to come."
"We were looking for an urban area, somewhere the weather is very variable and where there is expertise in network engineering. Given our long-standing relationship with Professor Linge and his colleagues, we are delighted the University of Salford can host the tests," said Stephen Walthew, Manager for Transport Networks at NEC Europe. "The 60GHz connection has the opportunity to become the solution of choice for high capacity backhauling, so the more scientific evidence we can collect about its performance, the better we can make decisions about design and deployment."
"This is the most extensive testing we've ever undertaken," added Professor Andy Sutton, Principal Network Architect at BT. "Having a full year's worth of results against a diverse range of weather and atmospheric conditions will provide a critical input to our future network strategy and architecture."
From backhaul to services
Meanwhile, BT has also announced a partnership with Ericsson and its ever-reliable academic partner King's College London to develop 5G projects in support of mission-critical services, in commercial and consumer markets. The multi-year collaboration agreement will focus on creating 5G use cases, with particular focus on mission-critical services such as medical applications. It will involve research into the technical and economic aspects of key 5G-enabling technologies.
BT has already worked with Ericsson to build a 5G Proof of Concept Centre at BT Labs in Adastral Park, Ipswich. With access to the "5G for Europe" core network, which links multiple centres and universities across Europe, Ericsson and BT are testing the network architecture needed to most efficiently deliver commercial 5G services. For the new collaboration, King's College will contribute low-latency use cases and its specialised knowledge in communication technologies, robotics and haptic control.
"The initial focus of the collaboration is on Proof of Concept solutions and trials of services needing both high availability and low latency – both key features of the forthcoming 5G technology," said Howard Watson, CEO of BT Technology, Service & Operations, and BT Group CIO. "Together [with EE], we have the opportunity to build on our existing infrastructure to create a truly converged fixed and mobile network. We look forward to working with Ericsson and Kings College London as we examine the possibilities of 5G, and what it can deliver in terms of flexibility, scalability and the high bandwidths that our customers will require in the future."
Email Newsletters
Stay up to date with the latest industry developments: sign up to receive TelecomTV's top news and videos plus exclusive subscriber-only content direct to your inbox – including our daily news briefing and weekly wrap.