VoLTE is coming, ready or not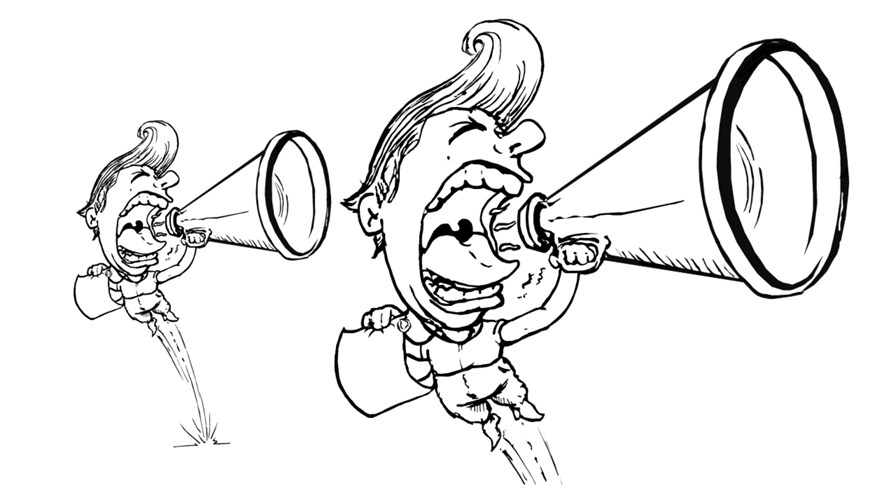 The long-awaited VoLTE adoption rush finally looks likely to start its climb. But it's unlikely to be one of those hockey stick curves so beloved by CMOs and CFOs. Rather, VoLTE (Voice over LTE) is being pushed out of the door, ready or not.
It wasn't supposed to be like this. VoLTE is a key part of the IMS (IP Multimedia Subsystem) upon which telcos are supposed to be deploying the next set of innovative services. But telcos' record of innovation in this area has to be classed in the 'not so good' zone. Years of trying to get RCS (Rich Communications Services) off the ground have come to very little and meanwhile the OTT players - WhatsApp, Viber, Line (just IPO'd) - and many more seem to have the innovation side of things wrapped up. Imagine, if you could, a telco study group coming up with the brilliant 'SnapChat' (messages and photos that self-destruct after a few seconds - the technical equivalent of the throwaway conversation). No. I can't either.
Given the track record and the competition then, most analysts say IMS and VoLTE (the two have to go together) don't represent a good case for carrier investment. That's the reason why the balance of advantage has so far gone with maintaining so-called carrier fallback (reverting to the earlier voice standard on an LTE phone when a call comes in).
Then there's IMS. IMS is a network architecture involving lots of connected boxes. VoLTE has been late in arriving but IMS has been in the works so long that it is just (in its 'concrete' state) hugely expensive to build out. With VoLTE a weak business venture, and IMS a bank buster, little wonder most telcos have so far steered clear.
Also voice is a declining market in money terms and a flat market in volume terms. Why not extend the life of the existing network rather than throw money at IMS? Why indeed.
A virtual stampede
But factors change. Two important things have happened. The first is virtualisation. It's been apparent for some time that virtualising IMS (putting the whole kit and complex caboodle onto servers and running it as a series of virtualised components) is clearly the only sane medium-term solution. With the rise of ETSI's Network Functions Virtualisation push there's now suddenly a huge head of steam behind virtualising IMS and accruing huge savings over the real-world alternative. IMS means each user can be supported in the network for just a few cents a year (not counting bandwidth).
The second thing is low-end frequency re-farming. Get rid of the old switched infrastructure and free up your sub-1GHz frequencies for LTE and you have a compelling story around building penetration for both voice and data.
As a result there's been a rethink around VoLTE timings. As a user moving onto LTE at some point over the next year or two it looks like you're going to get VoLTE whether you want it or not. According to Infonetics, which has just completed a survey and report, its respondents "overwhelmingly expressed a desire to run IMS networks in an NFV environment within two years." That's a challenging target but it gives some idea of the turn-around. VoLTE is now the chosen one.
It's also the largest driver for IMS, with a stunning 83 per cent of the carriers surveyed saying they will deploy voice over LTE by 2016, up from just 3 per cent today! It looks like IMS virtualisation will be the spearhead for the NFV movement.
There are other considerations for telcos too. For one thing there's the oft commented upon lack VoLTE support within the phones themselves. Although telcos seem to feel more comfortable hardwiring VoLTE into the handset, I suspect there's no problem embedding it in software on the various LTE-compliant handsets. The old 'what about non-smartphones?' question being increasingly irrelevant as nearly all phones are smart now.
Supporting voice across the technical boundaries didn't matter on the migration from 2 to 3G as the voice and data functions remained separate. With LTE of course, it's very different and for a long time there will be 2G/3G voice coexisting with VoLTE - and that means gateways.
One company in a position to feel the swell of VoLTE activity therefore - is Radisys which specialises in real-time media processing capabilities. In today's market this mostly means translating video and voice streams operating under one set of protocols across to another.
Radisys has therefore scored a hit by enhancing its Media Resource Function product line to offer tools supporting the Java standard in this area - JSR-309. That opens up the Radisys media engines to Java EE applications developers (and vice versa), and, as there are rather a lot of them now looking to code new services around OTT protocols such as WebRTC, that's a good thing.
It also means that the increasingly heterogeneous voice network that's being developed by operators gets the support it needs to bridge the various gaps opening up as voice travels from one environment to another - from the OTT world as SIP to the carrier world as VoLTE, for instance. But also, of course, between the IMS packet world and the 2G/3G switched digital voice world.
According to Radisys' own Ray Adensamer, director of marketing, (and also recognised as a WebRTC pioneer) there is heightened activity on the way with VoLTE as telcos feel they have the support they need (from the likes of Radisys) to make the jump.
Email Newsletters
Sign up to receive TelecomTV's top news and videos, plus exclusive subscriber-only content direct to your inbox.