Trump's other wall: China's ZTE cuts workforce on expectations of trade sanctions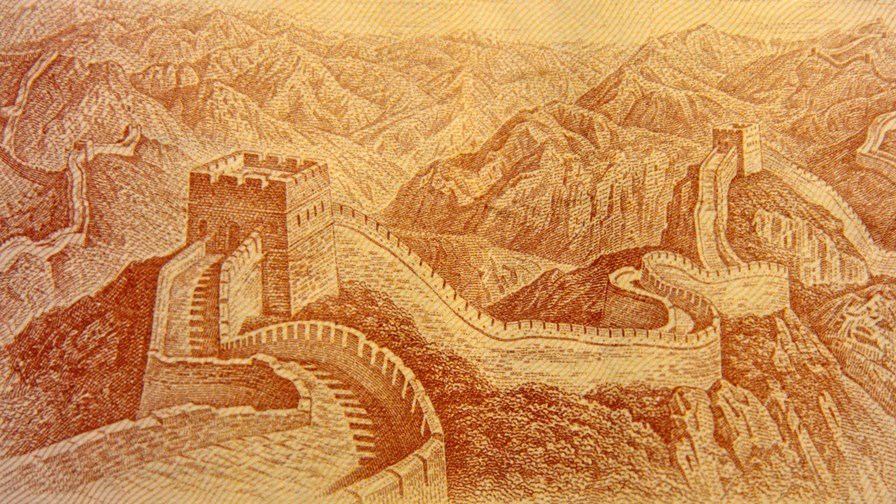 ZTE handset sales plummeted by almost 38 per cent last year
Pre-emptive move designed to minimise disruption and 'streamline' the company
'Failing' business units will be closed
Decision comes as political relationship between China and the US deteriorates
This morning the telecoms equipment manufacturer ZTE, of Shenzhen in the People's Republic of China (PRC) has announced that it is making 3,000 of its staff redundant. That equates to about five per cent of it's global workforce of some 60,000 employees. The cuts come as US trade sanctions against the company look likely to be enforced and then reinforced when Donald Trump becomes President.
Relations between the incoming administration and the Chinese government are already worsening and plunged further into the freezer over the weekend after it emerged that the President of Taiwan, Tsai Ing-Wen, made an unannounced stop-over in Houston yesterday and met with a coterie of Republican politicians whilst she was en route to Honduras, Nicaragua, Guatemala and El Salvador.
The brief visit has infuriated the Chinese government and, through one of its many mouthpieces, the rather less than global 'Global Times', which is a state-run tabloid daily newspaper published by 'The People's Daily' the main publication of the Chinese communist party, ran an editorial threatening that the PRC will "take revenge" if Trump interferes with or endeavours to negate the "one China" policy that, since 1958, has kept the peace across the 110 miles of what used to be called "The Straits of Formosa" that separate the island from the mainland.
ZTE's 10 per cent share of US market likely to fall dramatically
ZTE has grown massively since it began operations back in 1984 when it concentrated solely on domestic sale of telecoms equipment. ZTE went to IPO on the Hong Kong Stock Exchange in 2004 and used the money it made then to expand into international overseas markets and developed countries including Australia, Canada, France, Spain, the UK and the US.
ZTE is, ostensibly, a private multinational company but filings made on June 30 of last year show how that, among other shadowy shareholders, two entities huddled together under the umbrella of something called "ZTE Holdings" are in fact Chinese-government-owned enterprises Xi'an Microelectronics (a subsidiary of the China Academy of Aerospace Electronics Technology) and Aerospace Guangyu (a part of the Chinese Aerospace Science and Industry Corporation or 'CASIC').
Between them these two government companies own 37.5 per cent of ZTE. CASIC is a massive government-owned and controlled hi-tech business under the direct administration of central government. It's main purpose is military and the 'company' focuses mainly on research and development of missile technologies.
Despite the fact that the Chinese state has a big stake in ZTE and could ultimately foot the bill to save it, the company is not doing as well as it used to and things will deteriorate when (rather than if) sanctions disrupt its supply chain and customers go elsewhere.
ZTE has built a sizeable presence in the US and currently commands about a 10 per cent market share. However, that is under threat following a US Commerce Department decision in March of 2016 that it would prohibit the export sale of US components to ZTE (mainly from Intel, Microsoft and Qualcomm) and in retaliation for the Chinese' company's sales of it's equipment to Iran in breach of US sanctions.
ZTE has prevaricated and appealed and has thus far avoided the actual imposition of trading prohibitions - but that state of affairs seems likely to come to an abrupt end when Donald Trump enters the White House. The new administration could hit ZTE hard and fast and that would further weaken a company whose global handset shipments collapsed by more than 37 per cent last year.
This brutal reversal is of particular concern to ZTE's top brass (and by extension to the Chinese government). This morning an anonymous ZTE spokesman said, "Cuts in the handset business in China will be beyond 20 per cent."
All staff selected for the chop will be gone before March 1. Meanwhile, Reuters is reporting that ZTE senior manager who is based overseas has been given a 10 per cent 'staff reduction quota' that must be met by the end of this month. The anonymous source told the Reuter's reporter that he was "also given names that must go because they had tried to apply for jobs at Huawei (ZTE's home-grown rival) and are therefore branded as 'unstable factors'".
The chairman of ZTE, Zhao Xianming ,recently told employees that last year the company "encountered its biggest crisis in its 31 year history" and that things will have to change. Management and staff are to be "streamlined " (i.e. cut) and "businesses that don't fit our strategic direction or with low output performance will be shut, suspended, merged or reconfigured."
Trump's attitude to PRC's "One China" policy the touchstone for future relations
The incoming US administration seems to have set itself on deliberate collision course with China mainly because of the new president's apparent determination to treat Taiwan as an independent country. To all general intents and purposes it is exactly that but the PRC has been able to keep face for getting on for 70 years now by maintaining the claim to Taiwan via the "One China Policy".
This asserts that Taiwan is an inalienable province of the Chinese mainland and via this mechanism the status quo has been maintained for generations. Since Trump's election China has again stressed this long-held political position and policy and has asked the US not to allow Tsai Ing-Wen into the country or to have formal meetings with government officials on the policy, but Mr. Trump has n been in telephone contact with the Taiwanese president and now she has been to the US, admitted, quite literally, under the radar. To rub salt in the PRC's wounds, Tsai Ing-Wen she is to return to the US when she stops off for meetings in San Francisco this Friday (January 13) on her convoluted return journey to Taiwan.
Part of yesterday's editorial in the Global Times reads, "Sticking to principle [of 'One China'} is not a capricious request by China upon US presidents, but an obligation of US presidents to maintain China-U.S. relations and respect the existing order of the Asia-Pacific. If Trump reneges on the one-China policy after taking office, the Chinese people will demand the government to take revenge. There is no room for bargaining."
Welcome to 2017 and the world turned upside down.
Email Newsletters
Stay up to date with the latest industry developments: sign up to receive TelecomTV's top news and videos plus exclusive subscriber-only content direct to your inbox – including our daily news briefing and weekly wrap.