UK subscribers want public WiFi with their 4G subscription - and most would churn to another operator to get it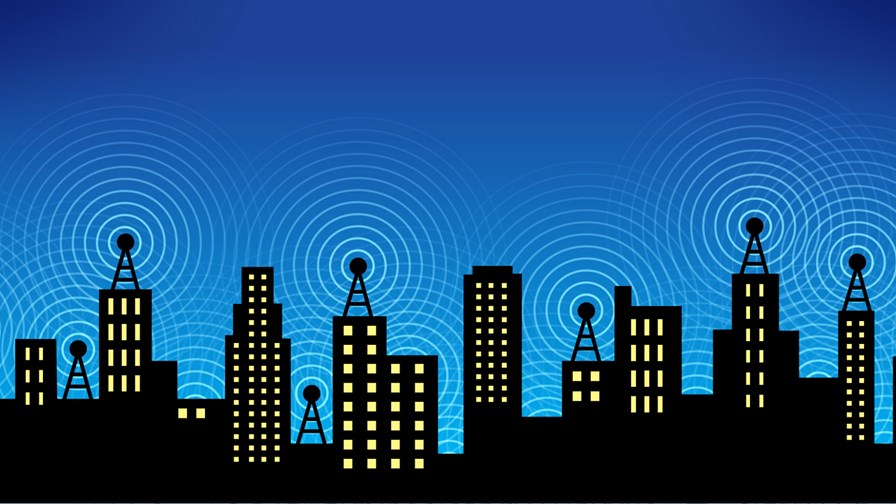 Arqiva, the comms infrastructure and media services company has just published its "Public Wi-Fi in a 4G World" report based on the results of an in-depth survey of 2,000 UK residents.
The research examines how Brit consumers perceive public Wifi services vis-a -vis 3G and '4G' cellular network connectivity and shows that a majority of '4G' users would happily churn to another network operator if public WiFi access was included as an integral part of a rival's subscription package.
The report should give Britain's '4G' operators (and hopefully those in other countries) pause for thought and cause them to reflect on the fact that what they are offering evidently and obviously falls well short of what subscribers want. Fifty-nine per cent of respondents to the survey strongly made the point that mobile operators are the the best-placed of organisations to provide subscribers with access to public WiFi networks and should do so or risk losing subscribers to a competitor that will provide such access.
The new report was commissioned by Arqiva and actually compiled by the consulting company Analysys Mason. The main finding is that '4G' has in no way reduced demand for public WiFi infrastructure. Indeed, the great majority of respondents (76 per cent) said that they continue to use public WiFi networks. Significantly the research shows that '4G' users actually place a higher monetary value on public WiFi connectivity than do non-4G users.
Nicolas Ott, the MD of Telecoms at Arqiva, said, "With constantly connected, digital lives, we're now demanding the ability to stay online whenever and wherever we are. As the variety of high bandwidth connectivity options increases, we wanted to understand more about consumer attitudes to the costs versus availability between public WiFi and cellular networks."
He added, "Revealing the clear value consumers still attach to public WiFi provision, the results offer some interesting insights for Mobile Network Operators. Aside from indicating a potential churn opportunity, they also named mobile operators as the most obvious provider of public WiFi networks. Operators should therefore look at the connectivity bundle packages they can offer their customers in order to further increase brand loyalty and sales."
Tom Rebbeck, Research Director at Analysys Mason said, "The research shows that consumers see public WiFi networks as a complement to cellular connectivity. The move to 4G doesn't seem to reduce the demand for public WiFi access – it may even reinforce the demand for high speed networks of all types."
Another day, another set of (different) LTE statistics
Meanwhile, only yesterday we reported on new research published by the 4G Americas association showing that as of the last day of 2014 there were close to half a billion LTE connections worldwide with the North American LTE market accounting for 33 per cent (164 million) of the grand total of 498 million LTE connections across the globe.
So, there can be no doubt that LTE is now a mainstream technology but the stats and figures change according to who is doing the reporting. For example, the report TelecomTV wrote about on Thursday finds that at the end of December 2014 LTE subscriptions accounted for 40 per cent of all mobile connections across North America, while in Western Europe it was just under 13 per cent LTE connections and Asia had a 10 per cent LTE market share.
Furthermore, the 4G America's survey has it that, globally, LTE is now deployed on 367 networks in 121 countries while LTE-Advanced is, well, advancing, with 54 networks in 35 countries. It seems that as at 31 December, globally there were 497 million specific LTE subscriptions, an increase of 291 million on the 206 million reported at the end of 2013. 4G Americas also reports that there were almost two 2 billion HSPA and LTE combined mobile broadband subscriptions, 7.1 billion total cellular connections and 6.7 billion 3GPP subscriptions.
And, south of the border, down Mexico way, (and in the rest of Latin America), LTE is also on the up-and-up with regional connections rising from 2 million at the end of 2013 to 12 million by the end of 2014 - annual growth rate of 488 per cent.
Those figures relate to the end of last year. Now look at the figures from the GSA (the Global Mobile Suppliers Association) for two days ago, March 11, 2015.
The GSA figures also confirm that LTE subscriptions are growing faster than any other mobile communications system technology - and and by a substantial margin at that. However, the GSA's more recent March figures are somewhat different to those from published 4G Americas.
The GSA says there are currently 611 operators investing in LTE in 174 countries around the world. These comprise of 360 commercially launched networks in 124 countries plus 566 'network commitments' and 45 at the 'pre-commit' or feasibility study/technology trials stages. the figures include 158 LTE 1800 and 48 LTE TDD (TD-LTE) launched systems.
Like a subscription to a network operator, it seems that you pays your money and you takes your choice.
Email Newsletters
Stay up to date with the latest industry developments: sign up to receive TelecomTV's top news and videos plus exclusive subscriber-only content direct to your inbox – including our daily news briefing and weekly wrap.