Samsung claims ultra-speedy WiFi breakthrough at 4.6Gbit/s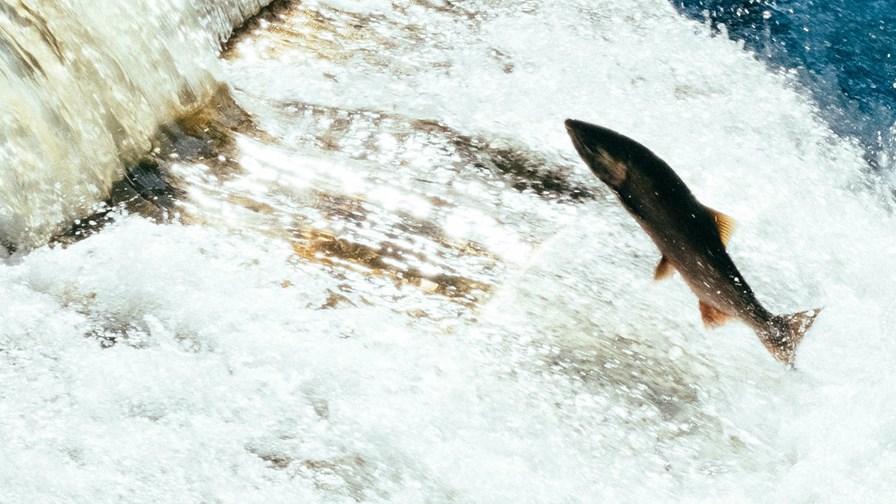 The rise of the mobile phone has been faster and more far-reaching than any other category of consumer device, but the magic mobile fairy-dust hasn't always been sprinkled on those who actually make them. On the contrary companies such as Motorola, BlackBerry and Nokia (just to name the most obvious) have tended to leap their way upstream with a winning combination of technologies, conquer all for a brief period and then end their days haggard and spent in a brackish backwater like an exhausted Sockeye salmon (there's an image to play with). In as much as you can have a rule for these things, we think it's something to do with ever-shorter life-cycles meeting ever-longer development cycles - once you fall behind you're doomed.
Samsung, no doubt well aware of these examples, now has clear indications that a wall might be looming. After being atop the smartphone heap for several years, this year it suddenly lost its mojo and chalked up a 60 per cent slump in quarterly profits as its mobile phone business hit the buffers in the face of stiff competition in both the upper and lower tiers of the smartphone market.
But the South Korean giant certainly won't be giving up on being smartphone supremo without a fight. On the contrary, it's just announced some WiFi technology aimed at solidifying its position in the smartphone home, amongst other things.
It's developed a 60 GHz WiFi solution capable of up to 4.6 Gbit/s. So it can transfer a 1 GB movie in less than three seconds, which is five times the rate possible with existing speedy WiFi. Yes, we know - existing speedy WiFi is already far too fast for most of the world's broadband so what's the point of having 4.6Gbit/s when you can't do anything with it? In the long run, once fibre is everywhere, it will be possible to put this technology to work at hotspots, but in the more immediate future Samsung has clearly set its sights on in-home applications.
Moving videos from one device to another, streaming multiple high definition videos from a single box and so on.Samsung says the technological advance it's developed involves the elimination of co-channel interference, regardless of the number of devices on the one network. Also at these speeds millimeter waves require line-of-sight. To get around the wall problem Samsung claims it uses wide-coverage beam-forming antennas and micro beam-forming control technology.
Email Newsletters
Sign up to receive TelecomTV's top news and videos, plus exclusive subscriber-only content direct to your inbox.