Qualcomm creates Mesh networking platform for the connected home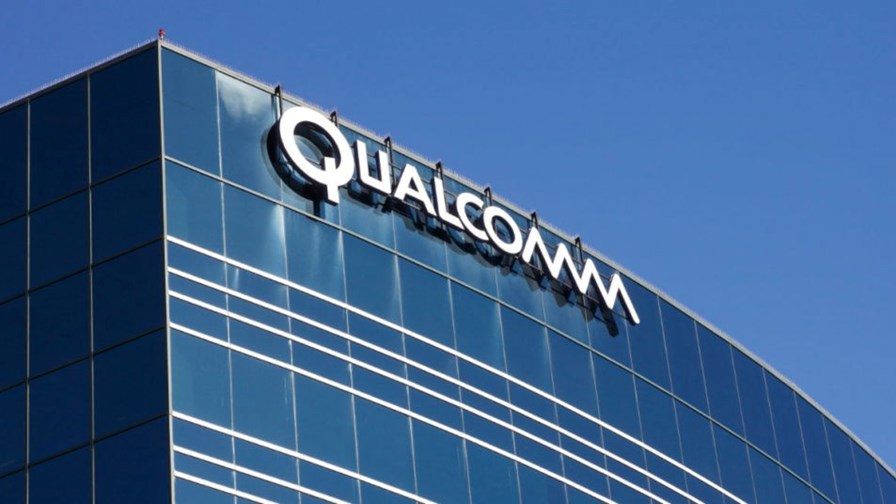 New mesh networking platform and reference design for OEMs
Incorporates voice control, IoT connectivity and carrier-class features
Works with range of 802.11 wi-fi technologies for backhaul
IoT compatibility includes CSRmesh and 802.15.4 technologies
Qualcomm has announced a new networking platform and associated reference design that strengthens its position in home mesh networking technology. The new Mesh Networking Platform is described by Qualcomm as "a unique combination of technologies upon which original equipment manufacturers (OEM) and broadband carriers can deliver next-generation connected home experiences".
Devices based on the platform should deliver robust and consistent connectivity to smart devices throughout the home, as well as feature voice control capabilities, centralised management and security, and a range of mesh system features for carrier-grade networks. The Mesh Networking Reference Design provides OEMs with a development path for the creation and commercialisation of these next-generation products.
We are already seeing mesh-based wi-fi enter the home market, in an attempt to provide customers with better coverage – rather than just rely on a single wireless access point that radiates in a circular pattern. Google is already shipping its mesh devices to the US and UK (although rather patronisingly it decided not to offer a 3-unit kit to UK users as it decided they all live in smaller houses than US consumers, so a 2-unit version will suffice), specialists such as Netgear and Linksys are also in the market, as too is UK operator BT, which is getting good reviews for its 3-unit (hear that, Google?) mesh solution.
"Qualcomm Technologies helped create a new category of mesh networks that are transforming in-home connectivity," said Gopi Sirineni, VP product management, Qualcomm Technologies. "New capabilities like voice assistance and IoT radio integration will not only transform consumer experiences at home, but along with carrier-grade feature enhancements, make it easier for our customers to adopt and deploy mesh systems aligned to how people want their networks to perform."
Multiple technology support
The Mesh Networking Platform is based upon Qualcomm's IPQ 40x8/9 network system-on-chip (SoC), which the company says is used in nearly every mesh networking product available today. It includes a wi-fi self-organising (SON) feature suite that serves as one of the first collection of SON features designed to ensure corner-to-corner Wi-Fi coverage and traffic optimisation with almost no user intervention, as well as providing additional security safeguards.
Carrier-Grade features are designed to make it easier for carriers to enhance their broadband services with wi-fi SON, making APIs available for easier porting of SON on to other silicon platforms. Qualcomm Technologies is also enabling software features, such as cloud-based diagnostics to enable remote monitoring, diagnostics and analytics for troubleshooting. Backhaul options that can be used to maximize the performance of mesh networks, include 802.11ac, 802.11ad, 802.11ax, or Powerline technologies.
The IoT connectivity feature suite is designed to help ensure compatible and simultaneous use of wi-fi, Bluetooth, CSRmesh connectivity (Qualcomm's Bluetooth LE-based mesh technology), and 802.15.4-based technologies (such as ZigBee, WirelessHart and Thread) across a network, while also supporting previously announced communication protocols, cloud services and software frameworks. This allows it to act as a universal translator of connectivity technologies and ecosystems, to minimise complexity and ease fragmentation challenges for manufacturers, developers and consumers.
Finally, integrated voice capabilities allow consumers to control and interact with devices on their network using their voice, as the platform can support a built-in microphone array and speaker, voice recognition software, and supports APIs to the most popular cloud-based assistant applications.
Qualcomm launched its IPQ 40x8/9 SoC in October 2015, based on work done with its Atheros acquisition. The SoC features 2×2 radios supporting 1.3Gbit/s, a quad core ARM CPU and a gigabit ethernet chip. It is also one of the first integrated Wave 2 MU-MIMO products to reach market, supporting the development of 802.11ac. At the time, Qualcomm was bullish about how it would support new features and connectivity options for IoT solutions and home broadband gateways.
Email Newsletters
Sign up to receive TelecomTV's top news and videos, plus exclusive subscriber-only content direct to your inbox.