New 802.11ax WiFi standard to account for majority of chipsets by 2021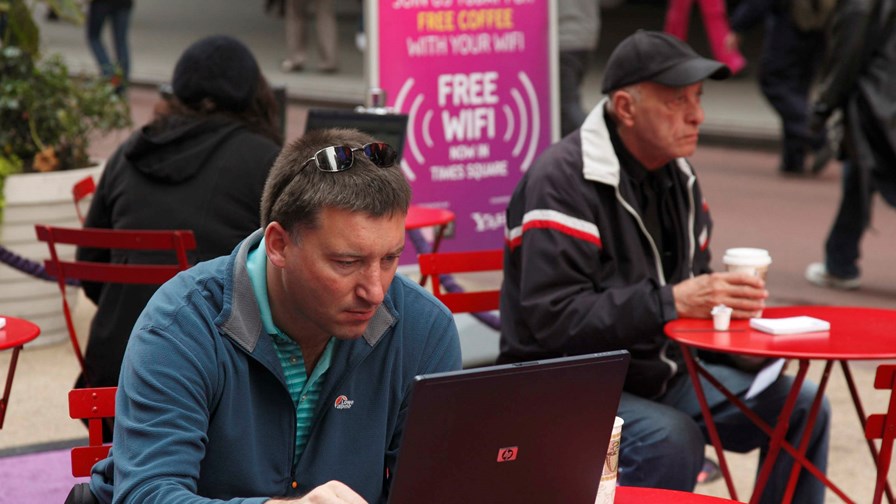 20 billion WiFi chipsets to ship during the next five years
802.11ax will account for 57% of Wi-Fi chipsets by 2021
Increased pressure on the 5GHz spectrum band
HaLow to only represent 1% of WiFi chipsets by 2021
According to the latest data from ABI Research, more than 20 billion WiFi chipsets are expected to ship between now and 2021. This increase in volume will come about as WiFi solutions branch out into new use cases, frequency bands, device types and performance requirements.
"As Wi-Fi technologies begin operating in different bands, operators and OEMs will place greater emphasis on the mixture of efficiency, throughput, range, and power consumption enhancements that these solutions can offer," said Andrew Zignani, Industry Analyst at ABI Research. "MU-MIMO, narrowband implementations, and other enabling technologies can help to ensure that WiFi is able to operate in both the densest deployments and more power constrained IoT applications."
The research firm expects more than 95 per cent of devices shipped in 2021 will support 5GHz WiFi, adding to the debate over spectrum sharing with cellular technologies. The increased pressure on the 5GHz spectrum, as both 802.11ac and 802.11ax continue the migration toward 5GHz WiFi, will also be exacerbated by the arrival of LTE-U. This could potentially add to existing challenges and concerns over successful coexistence between the technologies going forward.
802.11ax is a new WiFi standard under development that seeks to build upon the 802.11ac standard while incorporating additional features in order to enhance wireless performance in dense deployment scenarios. It apparently will have a top speed of around 10Gbit/s (as tested in the lab by Huawei last year), and is due to be commercially released in 2019. ABI Research forecasts that 802.11ax will account for 57 per cent of WiFi chipsets by 2021.
Alternative WiFi
Other emerging WiFi technologies include 802.11ad, 802.11ay and 802.11ah.
802.11ad, more commonly known as WiGig, is likely to remain a premium feature for some time. While its relatively high cost may prevent widescale adoption, companies such as Intel, Peraso and Qualcomm are focusing on the 802.11ad standard and should help drive the ecosystem forward. ABI Research data suggests that it will likely take until 2017 for real scale to build, as there still needs to be a strong push to get the technology in areas beyond the limited number of access points and routers currently supporting it.
802.11ay is being designed to support at least 20Gbit/s and will operate in bands higher than 45GHz (most likely 60GHz), although it will also have backwards compatibility – important, as it is unlikely to become a 'new' WiFi standard but rather an enhancement to 802.11ad. Given the high frequency, transmission distances will only be in the region of 300–500 meters. The standard should be ready by the end of 2017.
802.11ah, otherwise known as HaLow, is an extended range variant for rural communications, cellular offload and IoT, operating in the license-exempt sub-1GHz bands. It features greater transmission distances and lower energy consumption (thanks in part to a distributed architecture), and should see commercial operation later this year. However, ABI Research believes HaLow will take some time to gain widespread traction, as it still faces strong competition from other low-power wireless technologies and LPWA technologies. For this reason, the firm predicts HaLow chipsets to only represent one per cent of total WiFi chipsets by 2021.
Email Newsletters
Stay up to date with the latest industry developments: sign up to receive TelecomTV's top news and videos plus exclusive subscriber-only content direct to your inbox – including our daily news briefing and weekly wrap.