Cablevision launches disruptive Wi-Fi mobile service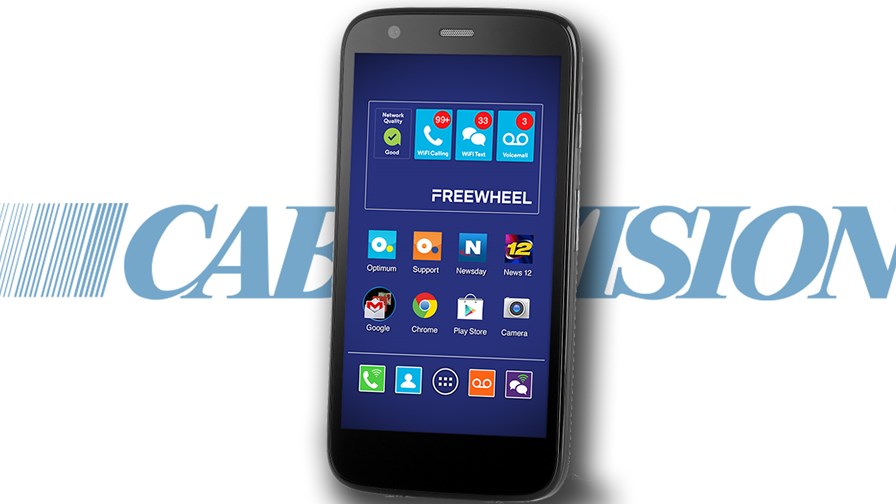 No sooner than rumours emerged of Google's possible MVNO plans in the US market than east coast-based cable company Cablevision reveals details of its forthcoming wi-fi only mobile service. The Freewheel service will launch in February and offers unlimited voice, texts and data, anywhere in the world.
The catch, of course, is that the service will only work across wi-fi networks, it will not be complementary with cellular services. But as Cablevision states on its advertising, "80 per cent of smartphone data usage happens over wi-fi." With no annual contract, there could be many existing cellular users who will be tempted by the $29.95 monthly all-in fee ($9.95 for Cablevision's Optimum online customers).
"No hidden fees. No up charges or overage charges – period. Nothing to upgrade to or add on. Let's see a cellular company try to make a claim like that," states the Freewheel website. However, for the moment at least, only one device is supported – the Motorola Moto G smartphone, which will cost around $100 through a discounted deal. The phone comes preconfigured to automatically connect users to the strongest Optimum-approved wi-fi hotspot with what it claims will be seamless switching. Users can also add any locked wi-fi hotspot they have access to.
"There has been a dramatic shift in how consumers use their mobile devices: today, it's all about data, and wi-fi is now preferred and clearly superior to cellular," claimed Kristin Dolan, COO of the family-controlled Cablevision.
The company says there are over 1.1m hotspots and access points in the Tri-State area of New York, New Jersey and Connecticut, and has invested around $300 million in the network since 2007. Last year it implemented a wi-fi sharing service (rather like Fon), that turns its customers' routers into public hotspots. It also has access to around 300,000 hotspots across the US via the CableWiFi initiative that includes fellow cable companies Comcast, Cox and Time Warner.
"We've seen massive utilization of data over the Optimum network," Kristin Dolan added. "We didn't feel like we needed any cellular backup because, for what people are using these devices for – which is predominantly data – we're already the superior choice."
Cablevision says customers used its wi-fi network nearly 1 billion times in Q4 of 2014, consuming 19 petabytes of data. It has 3.6 million customer devices registered on its Optimum wi-fi network, which works out at around 2.9 devices per household. Freewheel will be heavily promoted in the New York metropolitan area, targeted at users in wi-fi heavy areas, such as college campuses, offices and home workers.
Competitive Markets
Whilst US providers such as Republic Wireless, Scratch Wireless and FreedomPop offer dedicated wi-fi services, they don't have the user base, revenue streams and marketing muscle of Cablevision, nor their own network of hotspots.
For Cablevision, Freewheel is likely more of a retention tool than a serious threat to break into mobile. After years of suffering from competitive telco triple and quad-play service bundles, this could be a way for cable companies to fight back. For example, Comcast has also been building its own Fon-like wi-fi network, turning its customer's routers into Xfinity hotspots.
Cablevision filed a patent back in early 2012 for providing its Optimum subscribers access to a wi-fi based mobile phone service. At that time, the intention was to have service fall-back to a cellular provider:
"If there is no available wi-fi network access point for the mobile handset, the mobile handset may then attempt to initiate a handover to a visited network (such as a GSM network) operated by a third party with whom the service provider has a roaming agreement," explained the patent.
"We've been working with devices that switch back and forth between cellular and wi-fi, and there's clearly an opportunity to build products there," former Cablevision COO Tom Rutledge said on an analyst call two years earlier in 2010.
Cablevision now appears to have either changed its mind about the importance of cellular partners, deemed them too expensive, or was simply unable to agree roaming terms.
"Freewheel is the next leap forward in the advancement of the connected lifestyle" said Cablevision CEO James Dolan, "and our Optimum wi-fi network and the prevalence of wi-fi nationwide serves as its foundation."
Email Newsletters
Stay up to date with the latest industry developments: sign up to receive TelecomTV's top news and videos plus exclusive subscriber-only content direct to your inbox – including our daily news briefing and weekly wrap.