Fear the Walking Dead? BT launches its non-sports channel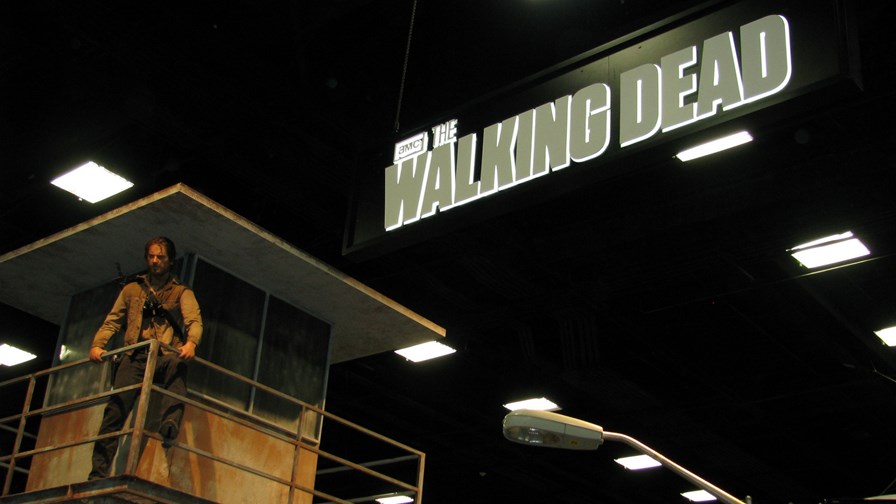 BT to launch AMC channel in late August

Claims content strategy is garnering users

No fears of cord cutting as AT&T uses DirecTV to add more to its bundle
BT has confirmed that its AMC channel -'exclusive' for BT broadband customers - is to launch at the end of August and will feature (ironically, its competitors are no doubt already saying) 'Fear the Walking Dead' a spin-off series based on 'The Walking Dead' which will be BT's first foray into exclusive, non sports content.
The channel will feature what appears to be similar sorts of content: a crime drama called Rectify' and, it claims, a line-up of popular movies.
BT claims the big content approach, designed to garnish its broadband package with a collection of compelling video, is working, though no doubt with a heavy price tag at this early stage. It says it's added more than 60,000 new TV subscribers in the first quarter of this UK financial year, up 8,000 on the previous quarter. It now has 1.2 million subscribers, thought to be BT's best performance since it bravely waded into its sports channels two years ago.
But there are still very large doubts about the entire approach. The idea is that content can underpin broadband network 'stickiness' by enticing customers to sign up and, just as importantly, dissuading them from jumping ship once they're used to getting the content on offer.
The problem is that in highly mature video markets, such as the US, there are signs of content exhaustion by customers. The talk for the past few years has been about the steady trend to so-called 'cord cutting' (where the multi-channel TV service is dropped in favour of more selective online viewing via Netflix or similar) or cord shaving, where users opt for far fewer channels (where they can) and supplement those with online services. The big cable and telco groups are banking on cord cutting being a containable disruption that can be stabilised by yet more content stuffed into the bundle to make it look like a great deal. But even in the US, where consumers seem used to paying through the nose for content, there must be limits.
No sign so far, though. AT&T which has just moved heaven and hell to tie up with DirecTV is already limbering up with a vast package of content and services involving four TV receivers, unlimited voice and texting and four family wireless lines taking 10 gigabits per month of data… STARTING at $200 per month, which implies that users will pay even more.
An alternative scenario - and one that we'll be outlining in far more detail - is that users increasingly find complex and expensive content bundles annoying and 'very last year', and adopt instead an OTT pic 'n mix model - selecting from a small range of content deals, perhaps via a single aggregator. We shall pay more attention to this approach tomorrow.
Email Newsletters
Sign up to receive TelecomTV's top news and videos, plus exclusive subscriber-only content direct to your inbox.