BT says it's linking sport broadcast straight into the network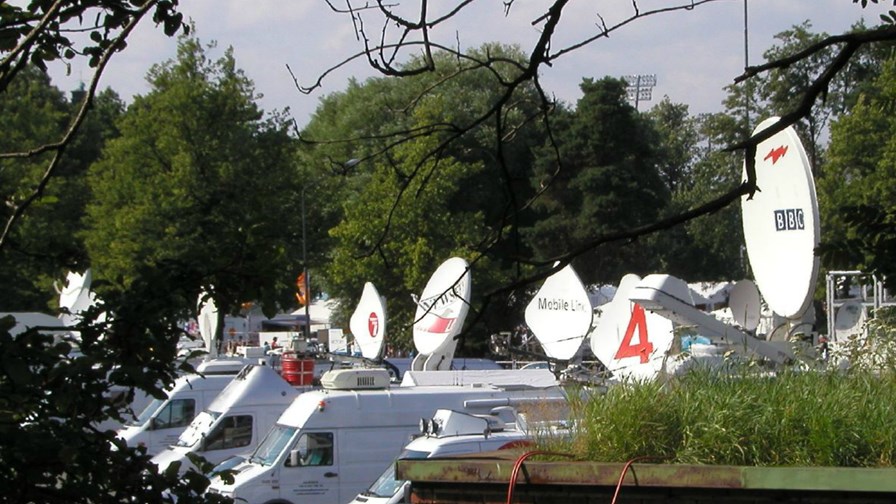 BT is applying next generation networking to broadcast
Research paving the way for live broadcast 360 degree VR
Looks likely to use tech to enhance its own sports coverage
BT says it's been trialing a software defined network (SDN) architecture capable of handling multiple HD uncompressed video flows and demonstrating how these might be transported across a high speed IP network - making it possible for live footage to be sent directly back to the broadcasting hub without requiring on-site studios to produce live events on the spot, with all the vast cost that such operations usually entail.
The approach will also allow BT to apply some network functions virtualisation (NFV) smarts to the resulting services/applications, by, for instance, enabling the footage picture formats to be changed on the fly as they pass across the infrastructure.
BT says it's using equipment and software provided by Nevion and Cisco for this research - Nevion's media nodes encapsulate raw video into the desired format before transmitting it over the IP network which is built using Cisco switches. The core SDN smarts are provided by Cisco, with Nevion's VideoPath software providing the SDN management and orchestration.
BT's Mark Wilson-Dunn, vice president of BT Media & Broadcast, says BT is keen to explore how a broadcast infrastructure based on true SDN and related technologies could potentially see it build a new next generation and multi-tenanted global network and cites the test architecture as a first step.
The research builds on BT's work with the BBC where the company's Media and Broadcast division is delivering a state of the art network to the public broadcaster in a seven year contract worth more than £100 million. This will enable the BBC to support more innovation and to explore emerging, data-hungry formats such as Ultra HD (4K) and 360 degree content. The network links all BBC UK sites and will also connect to the main overseas bureau and partners for playout of the BBC's TV channels. It will carry video, audio and data traffic, as well as fixed line telephony, ISDN and broadband services.
But the broadcast effort also looks likely to feed through to BT's ambition to become the dominant football broadcaster in the UK. It says it has successfully provided the UK's first uncompressed video contribution network connecting all 20 Premier League football stadiums in a three year deal with the League's international broadcasting outlet, Premier League Productions (PLP).
Meanwhile it's been getting all innovative with its own BT Sport formats. Just a week ago it broadcast (via BT Sport) the UEFA Champions League finals match (that's soccer, for our American friends - in this case a competition between top-division European clubs) with a 360° virtual reality (VR) option. BT Sport filmed with 360 degree cameras, so viewers were able to select their own camera viewpoints "as if they were sitting in the crowd", claimed BT.
Email Newsletters
Sign up to receive TelecomTV's top news and videos, plus exclusive subscriber-only content direct to your inbox.