Twitter bans political ads as Facebook coughs up £500K to UK watchdog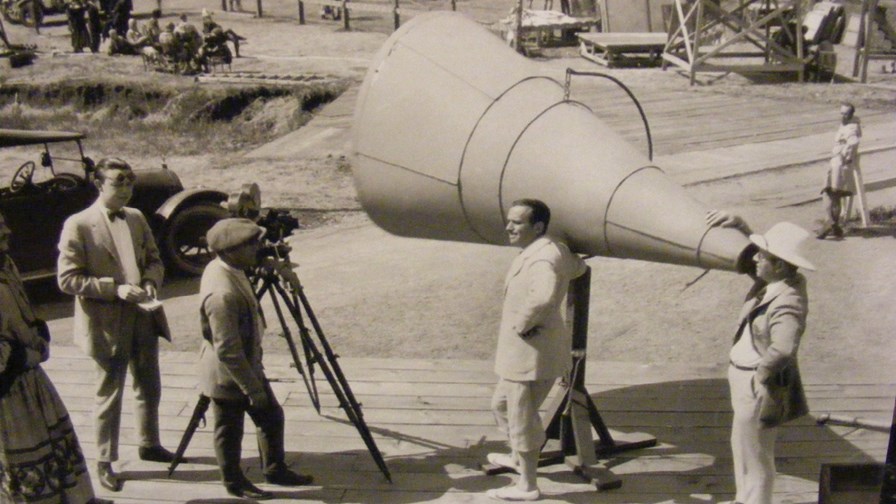 Zuck doesn't have to admit liability over user data that ended up with Cambridge Analytica
Minor wrist slap doesn't bode well for efforts to force Facebook to take more responsibility
Jack Dorsey grows a conscience and says politicians can't pay to advertise on Twitter
Twitter CEO Jack Dorsey has dragged himself up the moral high ground by banning paid political advertising on his platform.
He pitched it as Twitter limiting the ability of malicious actors to spread misinformation, distort civic discourse and subvert democracy. I'm sure it has nothing to do with wanting to avoid the same fate as Facebook CEO Mark Zuckerberg, whose new pastime is being grilled by Congress every time he does anything.
A cynic would say that someone at Twitter crunched the numbers and worked out that the cost of multiple round trips from San Francisco to Washington D.C. for Dorsey and his legal team – plus all the billable hours that go into preparing testimony – more than offsets the income from political advertising.
A political message earns reach when people decide to follow an account or retweet. Paying for reach removes that decision, forcing highly optimized and targeted political messages on people. We believe this decision should not be compromised by money.

— jack 🌍🌏🌎 (@jack) October 30, 2019
Doubtless Dorsey wants to have a few of his bases covered in the likely event that Putin has a crack at influencing the result of the upcoming UK election and next year's US election.
Zuckerberg has certainly been busy covering his bases.
Facebook this week agreed a settlement with the UK Information Commissioner's Office (ICO) that will see the social network pay the £500,000 fine imposed on it after Cambridge Analytica harvested millions of users' personal data without their consent for political advertising purposes. It will also drop its appeal against the fine.
According to financial results published yesterday, Facebook earned $6.1 billion in the third quarter. If this quarter is anything like the last one, it'll take Facebook just over 10 minutes to make enough money to pay off the ICO's penalty.
In return for its £500,000 wrist-slap, Facebook doesn't have to admit any liability.
"As we have said before, we wish we had done more to investigate claims about Cambridge Analytica in 2015. We made major changes to our platform back then, significantly restricting the information which app developers could access. Protecting people's information and privacy is a top priority for Facebook, and we are continuing to build new controls to help people protect and manage their information," said Facebook's associate general counsel Harry Kinmonth, in a statement.
"We are pleased to hear that Facebook has taken, and will continue to take, significant steps to comply with the fundamental principles of data protection," said James Dipple-Johnstone, deputy commissioner of the ICO.
"The ICO's main concern was that UK citizen data was exposed to a serious risk of harm. Protection of personal information and personal privacy is of fundamental importance, not only for the rights of individuals, but also as we now know, for the preservation of a strong democracy," he said.
The settlement means Facebook can get on with its own investigation into what happened with Cambridge Analytica, and presumably keep quiet about any damaging revelations it might uncover.
Not really draining the swamp
In addition to the ICO settlement, Facebook has made a half-hearted attempt to get its house in order with regard to preventing advertisers and shoddy news sources from spreading lies.
The world's largest social network doesn't see itself as a political advertising regulator, and so exempts them from fact-checking. When the Trump campaign ran a patently untrue advert about Democratic presidential candidate Joe Biden, Facebook refused to remove it. It led another Democratic presidential hopeful, Elizabeth Warren, to challenge Facebook's policy by running a deliberately false advert claiming that Zuckerberg backed Trump's re-election.
As we saw in his recent back-and-forth with congresswoman Alexandra Ocasio-Cortez, Zuckerberg's general attitude up until now has been to show misleading content and let people figure out for themselves whether or not they are being misled.
Since then, Facebook has introduced Facebook News to the US. It curates articles from outlets that abide by Facebook's publisher guidelines, which aim to ensure the integrity and trustworthiness of stories through the use of third-party fact checkers.
As we know though, some of those fact checkers have a questionable reputation. One such partner, Check Your Fact, is a subsidiary of right-wing news outlet Daily Caller. One of its former writers, Scott Greer, was last year outed as a white supremacist and an anti-semite.
It's perhaps no surprise then that right-wing outlet Breitbart – founded by former White House strategist Steve Bannon, and which has a reputation for publishing misleading articles – has been included in Facebook News.
Facebook's head of global news partnerships, Campbell Brown, insisted this week that all the content hosted on Facebook News meets its standards for misinformation.
It's almost as if Facebook is being deliberately bad at policing its content so lawmakers will give up on trying to make Zuck do it.
Email Newsletters
Stay up to date with the latest industry developments: sign up to receive TelecomTV's top news and videos plus exclusive subscriber-only content direct to your inbox – including our daily news briefing and weekly wrap.