VMware evolves service assurance to support digital transformation and the telco cloud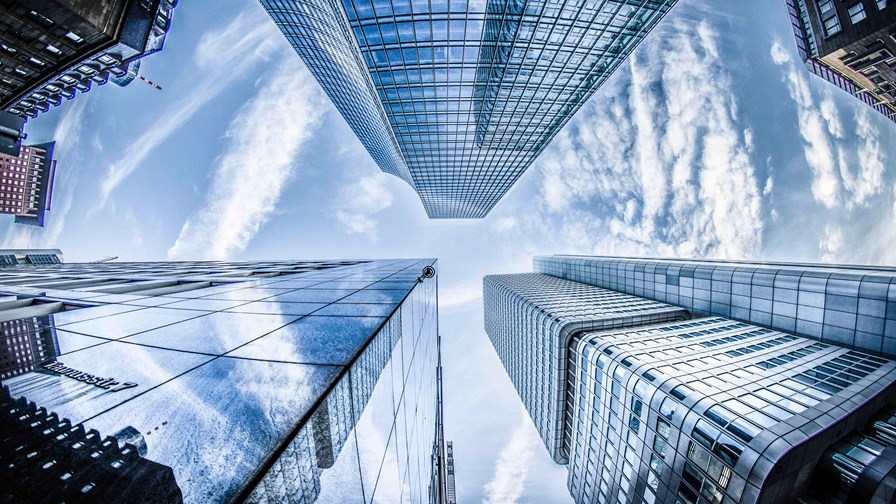 Assuring reliable network performance and service delivery is critical to success for Telcos
Problem solving and managing complexity top issue
As much of the network that can be automated must be automated
As telcos undergo digital transformation (DX) – running their business from a cloud environment and selling digital services - assuring reliable network performance and service delivery is critical to success. The complexities of DX and 5G mean that trouble shooting with legacy tools and manual systems is impossible to do in highly dynamic and distributed cloud environments – it will demand a much higher degree of automation. Real-time automated service assurance tools that bridge the gap between the virtual and physical worlds and span from core to edge, will be required to pinpoint and resolve issues, maximize QoS and ultimately enable communications service providers (CSPs) to deliver on the tremendous business opportunities 5G offers.
Complexity is the enemy of quick resolution
The move away from a fixed, proprietary hardware network to a more open, software defined network is a big change for telco operators. Software defined, cloud infrastructures are extremely complex due to the large number of distributed elements across multiple technologies and service domains. The multiple layers of the infrastructure stack which include the underlying physical elements, the virtual overlays and service components create complex interdependencies. In order to rapidly isolate problems and proactively resolve them, the assurance system must holistically understand these links and dependencies and it must be scalable given the significant number of services it must support.
Problem Solving and Managing Complexity - #1 Problem for Operators
Gabriele di Piazza, Vice President, Solutions, Telco Business Unit at VMware explains that "service assurance is a critical requirement for realizing the benefits of NFV, SDN and network cloudification." Traditional service management and operational approaches that were built to support physical networks delivering mass market communication services are not fit for today's multi-cloud world.
Given the increasing complexity of new networks, even the simplest network problems can take hours to resolve because network topologies are so intricate. High levels of network automation underpinned by dynamic and automated assurance will be required to operationalize and monetize things like new edge and digital services.
VMware Smart Assurance
VMware Smart Assurance provides CSPs the operations intelligence and automation they need to manage both physical and virtual network environments as a single entity to rapidly resolve any network performance issues and ensure consistent delivery of services to subscribers.
Nasser Zitout, Senior Systems Engineer, VMware SD-WAN by VeloCloud, advises, "as much of the network that can be automated must be automated." VMware's Smart Assurance integrates with VeloCloud's SD-WAN solution to provide holistic monitoring and network management across all layers for rapid insights, simplified management and better control of the network.
Smart Assurance automatically discovers the end-to-end topology of an entire network, all the way from the data centers to the core IP and MPLS networks to the gateways, tunnels and vEdges at branch locations. Mapping the relationships between the physical and virtual devices and services, Smart Assurance understands the correlation between the underlay and overlay networks to automatically troubleshoot any issues that may arise, pinpoint the true cause of the problem and trigger remediation actions as desired. This provides CSPs with the holistic view of the networks needed to enable offer higher service levels and performance management capabilities across networks.
Root Cause Analysis – A single pane of glass
Root cause analysis is the ability to identify issues across the whole network, based on a variety of symptoms, and can encompass aspects as diverse as quality and SLA management as well as business impact prioritization. This level of detail is extremely important to VMware's customers who increasingly require the capability for SD-WAN to be monitored and managed in conjunction with the telecoms network itself. CSPs can now prioritize their responses to incidents according to business priorities versus network alarms.
As Nasser Zitout says, "SD-WAN is the way WAN is going to be done for the next few decades." Adoption of the technology has been enormous, with SMEs, large enterprises and telcos prioritizing innovation at the network edge. Gabriele di Piazza adds that more than fifty Tier 1 and Tier 2 carriers around the world (including North America, Europe, the Middle East, Africa and Asia) have deployed VMware solutions to transform their networks and get 5G ready, faster.
CSPs are in the midst of a network transformation as they plan their evolution from 4G to 5G networks. Ensuring reliability, availability and QoS in their networks is paramount to their success. VMware provides a cloud-delivered SD-WAN solution with integrated service assurance that enables CSPs to build and expand their services portfolio, create new value for customers and compete effectively in the new cloud economy.
Email Newsletters
Sign up to receive TelecomTV's top news and videos, plus exclusive subscriber-only content direct to your inbox.