Ciena refines the Adaptive Network
To embed our video on your website copy and paste the code below:
<iframe src="https://www.youtube.com/embed/FbX-G96SAjc?modestbranding=1&rel=0" width="970" height="546" frameborder="0" scrolling="auto" allowfullscreen></iframe>
Adan Pope, Chief Information Technology Officer, Ciena
The Chief Information and Technology Office of Ciena talks about the company's vision of "The Adaptive Network" and how that concept has progressed and been refined and refined again in light of lessons learned during a year of developing a strategy to deliver intelligent automation solutions to its customers. Automation is a prerequisite for CSPs as they strive to introduce zero touch operations and detect, diagnose and troubleshoot network problems in as close as possible in real time. As Adan Pope explains, frequently the way forward is to adapt an adaptation that my itself have been an earlier adaption of a network function.
Filmed at: Digital Transformation World, 2018, Nice, France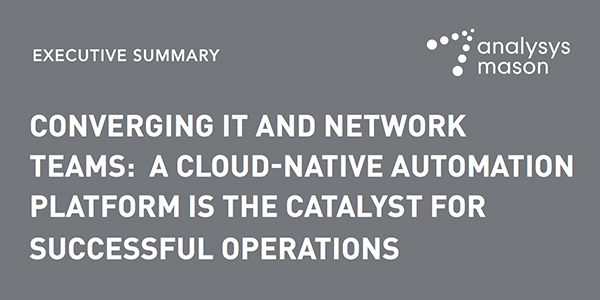 Email Newsletters
Sign up to receive TelecomTV's top news and videos, plus exclusive subscriber-only content direct to your inbox.