Qualcomm and IHS Markit scope the 5G market in 2035 - conclude Taiwan is sitting pretty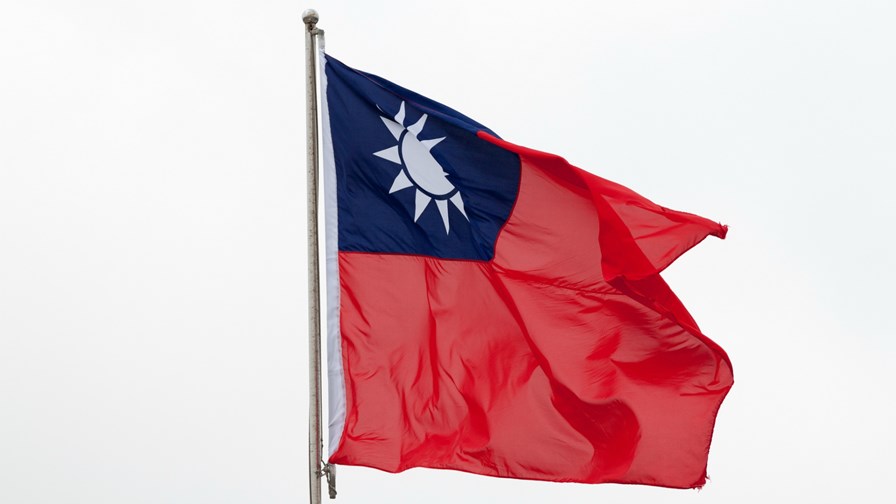 Qualcomm has been scoping out the financial benefits of 5G up to 2035
It's also been working out how much Taiwan could gain from 5G
It says taiwan has the potential to 'unleash' $134 billion in gross output
Qualcomm has been working with researchers IHS Markit on scoping out the economic benefits that 5G might bestow on the Taiwanese economy. As you'd expect these are projected to be very large indeed. IHS Markit reckons that Taiwan, currently the market leader in the supply of component, semiconductor and contract manufacturing services to the ICT sector, is sitting pretty to pull itself up the value chain.
According to the IHS Markit's global study, in 2035, when 5G's full economic benefit should be realized across the globe, a broad range of industries – from retail to education, transportation to entertainment, and everything in between – could produce up to $12.3 trillion worth of goods and services enabled by 5G. The 5G value chain itself is seen as generating up to $3.5 trillion in revenue in 2035, supporting as many as 22 million jobs.
Over time, 5G will boost real global GDP growth by $3 trillion dollars cumulatively from 2020 to 2035, roughly the equivalent of adding an economy the size of India to the world in today's dollars.
Qualcomm reckons Taiwan is poised to take a big share of that cake, although of course there are caveats and conditions.
"Under the existing industrial structure and policy environment, 5G holds the potential to unleash $134 billion in gross output of goods and services and support 510,000 Taiwanese jobs in 2035," according to IHS Markit. "So Taiwan is well positioned to play a vital role in the emerging global 5G supply chain and many Taiwanese firms are investing in 5G, particularly in applications built for Massive IoT (MIoT). However, the study found Taiwan will need policies that encourage innovation and investment in higher-value aspects of the 5G value chain to stimulate additional output and employment."
Why this nurturing interest in Taiwan? After all Qualcomm's famous licensing business model should mean it should try to license to all and remain fairly neutral on which territories did best.
In fact Qualcomm has already moved away from its old 'design and license' model just as certain aspects of it started coming under regulatory scrutiny in the US, China and South Korea. Basically, the way Qualcomm was alleged to be pressuring companies to take all or none of its IP was raising eyebrows all over the place, and Qualcomm was ending up in court and losing.
In 2015 it handed over a $975 million fine for monopoly behaviour in China and had to change its business model there. The next year Korean smartphone maker LG took it to arbitration over royalty overpayments., BlackBerry was also in the queue, awarded a $814 million payback from Qualcomm by South Korean courts for taking excessive royalty payments.
So a strategic decision was taken some time ago for Qualcomm to 'diversify' and get itself into manufacturing and other aspects of the semiconductor business so that it could vertically integrate more of its own technologies and avoid ending up in court quite so much
This month it got a final sign-off to complete its $47 billion buyout of NXP Semiconductors which supplies components to the automotive, Internet of Things, security, RF, networking and mobile markets.
It also forged a joint venture with Japan's TDK Corporation to work on a front-end solution 'control center' for mobile and IoT devices.
All that takes time though. In the meantime Qualcomm would like to avoid any more of those draining court appearances.
Apparently snubbed by both China and South Korea via their courts, Qualcomm may be looking upon Taiwan with extra favour as a safe haven for its business model, as long as Taiwan develops policies that "encourage innovation and investment in higher-value aspects of the 5G value chain". Including, no doubt, a safe space for Qualcomm's licensing models.
Email Newsletters
Sign up to receive TelecomTV's top news and videos, plus exclusive subscriber-only content direct to your inbox.