Microsoft outlines its strategy for its virtual and augmented reality platform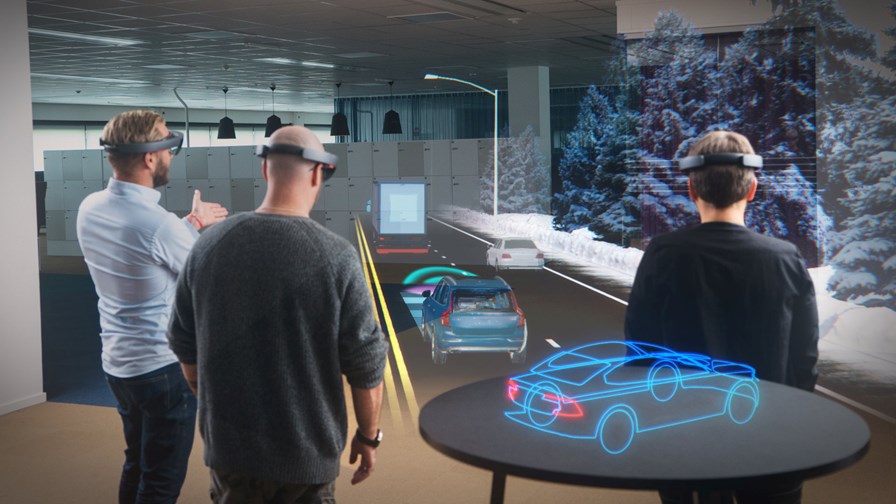 Windows Holographic OS will power its HoloLens products
Over 80m virtual reality devices in the market, per year, by 2020
Microsoft sells 1,500 to China's Xiaomi and signs software agreement
At the Computex exhibition in Taiwan earlier today, Microsoft unveiled its Windows Holographic platform that will power its HoloLens products, and invited Windows 10 hardware partners to create new virtual reality and augmented reality devices. Microsoft calls this new communications sector "mixed reality", although a more appropriate term for augmented and virtual reality might be AVR (well, it sounds better and more tech-friendly to us).
"With Windows 10, we've been on an incredible journey with our partners, and today we usher in the next frontier of computing – mixed reality," said Terry Myerson, EVP of Windows and Devices Group, Microsoft. "We began shipping Microsoft HoloLens in March and customers across industries are embracing the potential of mixed reality already, including NASA, Volvo, Lowe's and more. I can't wait to see what our partners do with Windows Holographic."
Microsoft expects there will be over 80 million virtual reality devices in the market, per year, by 2020. Obviously, if such predictions prove accurate, then this is a significant new business opportunity – and one that is perhaps far more achievable than chasing double-digit market share in the over-crowded smartphone sector.
It says that today's devices are built with related but differing technologies, and these devices and experiences do not work together because of different user interfaces, interaction models, input methods, peripherals and applications. Most virtual reality experiences can't mix real people, objects and environments into the virtual world, making creation and collaboration difficult. Windows Holographic aims to unite these approaches and foster innovation across a broader range of devices.
Windows Holographic combines a holographic shell (akin to a Start page) and user interface, perception APIs, and Xbox Live services. Microsoft says Universal Windows apps can run on the Windows Holographic platform, and that today this number reaches about a thousand.
Xiaomi benefits from patent offload
Whilst Microsoft was busy promoting its new Holographic platform, it was also divesting itself of hundreds of mobile patents. In what is widely considered to be an unusual move for a Microsoft, the firm is selling about 1,500 of its patents to Xiaomi. The deal also includes a patent cross-licensing arrangement and a commitment by the Chinese OEM to install copies of Microsoft Office and Skype on its mobile devices. Financial terms were not disclosed.
The attraction for Xiaomi is obvious – it is struggling to gain ground outside of its domestic market, not least because of the threat of patent litigation. In the smartphone market, patent disputes are commonplace, and a strong portfolio of your own patents and IPRs are essential for negotiations and settlement deals. Without a sizeable patent portfolio of your own, aggressive expansion in Western markets is folly. And Xiaomi is a victim of its own success in China, spawning even lower-cost imitators that are forcing it into the undesirable middle ground (it's latest quarterly phone sales in China fell 9 per cent year-on-year and its market share has dropped slightly to 12 per cent.)
It's important to remember that Microsoft's interest in mobile extends far beyond the much-maligned Windows Phone OS and its venture into hardware. It actually owns a significant number of key Android patents, and has been busy over the past few years negotiating licensing deals with many of the new OEM companies. It's also more interested in making its Office software suite an indispensable cross-platform offering – and not just to seasoned corporate office workers who are more familiar with its desktop version. The agreement builds on the companies' partnership with Microsoft Azure powering the Mi Cloud service.
"We are excited to be working closely with Microsoft on a broad technology collaboration partnership," said Xiang Wang, SVP at Xiaomi. "As demonstrated by this agreement with Microsoft, Xiaomi is looking to build sustainable, long-term partnerships with global technology leaders, with the ultimate goal of bringing the best user experience to our Mi fans."
Email Newsletters
Stay up to date with the latest industry developments: sign up to receive TelecomTV's top news and videos plus exclusive subscriber-only content direct to your inbox – including our daily news briefing and weekly wrap.