What's up with… MWC23, Europe's 'fair share' debate, AWS, Azure, Google Cloud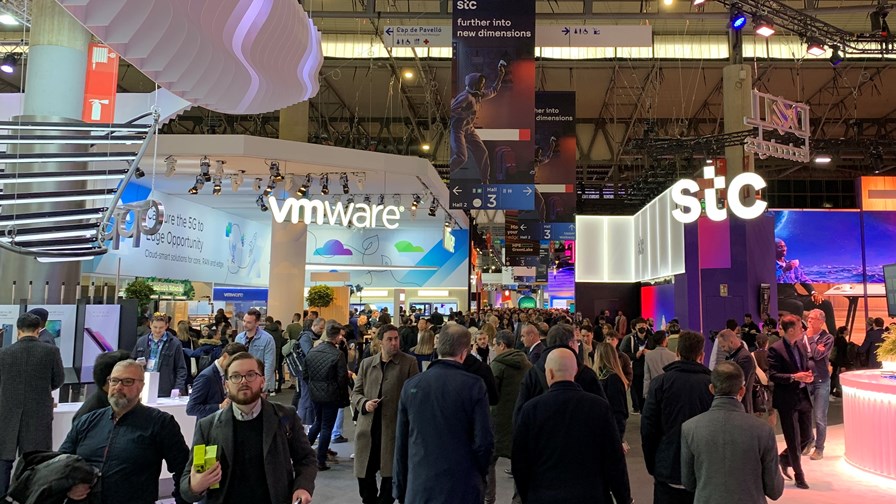 MWC23 is up and running and the stakes are high
Tensions rise around the European capex contributions debate
Hyperscalers ramp up their telco sector efforts
In today's industry news roundup: The halls have been packed on day one of this year's Mobile World Congress, where there's no shortage of contentious topics to discuss; the debate around big tech's potential capex contributions in Europe heats up further; the cloud giants expand their telco sector portfolios; and much more!
It's day one of #MWC23 in Barcelona and while there is an encouraging air of enthusiasm (despite the lashing rain and even snow!) as the show looks to have almost returned to its pre-Covid scale, there is also a sense of tension in the air. The role of the major cloud players in the telecom sector is set to dominate many discussions and developments, and Amazon Web Services (AWS), Google Cloud and Microsoft Azure have all rocked up to the show with new capabilities and applications designed specifically for their telco customers. At the same time, these very companies are among those feeling the heat of the European Commission's 'fair share' consultation so, while there may be multiple relationships and joint developments between operators and the major cloud players, there's also a simmering underbelly of tension about how those relationships will develop. And there is the growing tension between major operators and their traditional vendors around the potential role of Open RAN in future networks, as well as the concerns about the financial health of the sector in general following the news in recent days of Ericsson's move to cut thousands of jobs. So expect to see wide smiles and plenty of bonhomie from the Barcelona show floor but be aware that, behind the scenes, things might not be quite as rosy as they seem.
Adding to tensions, commissioner for internal markets of the European Union, Thierry Breton, has signalled his support for the European Commission's consultation that is investigating whether big tech companies should contribute towards telecom infrastructure investments across the bloc – the so-called "fair share" consultation. Reuters reported that Breton has dismissed claims of favouring major telcos' interests in place of tech players, adding that the investments case is not "a binary choice between those who provide networks today and those who feed them with the traffic". The real challenge, according to the commissioner, is to ensure European citizens and businesses have access to fast and data-intense gigabit connectivity by 2030. "And for that we need the connectivity networks – highways – of the future. That is the vision. It is not about whether one vested interest should prevail over another," he was cited by Reuters as saying. The Dutch government has reportedly cautioned against charging tech companies with a so-called 'internet tax'.
On the surface, though, the hyperscalers are clearly happy to be here and engaging with their telco friends… Amazon Web Services (AWS) made a number of announcements last week, but Microsoft Azure waited until the start of the giant telco industry jamboree to unleash a slew of announcements tailored to the needs of communications service providers and, specifically, their enterprise customers. The hyperscaler has unveiled Azure Operator Nexus, its carrier-grade cloud platform that enables operators to run their workloads on-premises or on the Azure platform. This was previewed privately last year but is now out in the open. The cloud giant's main key customer reference is still AT&T, which is running its 5G standalone core on the platform, while Ericsson, Nokia and Mavenir have all made their mobile core applications available via the Nexus platform. The company has also launched the Azure Communications gateway managed service, which connects a telco's PSTN network directly to Microsoft Teams, and Azure Operator Voicemail, another managed service that allows operators to migrate their voicemail platform to the Azure platform. Supporting private wireless networks is a key part of the offer: Azure private MEC and Azure Private 5G Core are now generally available, with private MEC solutions already being offered to enterprise users by the likes of BT, Deutsche Telekom, Etisalat, STC and Telefónica. Azure is also previewing a radio access network observability capability that integrates RAN key performance indicators, or KPIs, with online dashboards to provide partners and enterprise customers with observability, network insights and analytics for private 4G or 5G networks from a single Azure portal.
Cheep, cheep: Deutsche Telekom's chief executive, Tim Höttges, is suffering an acute case of buyer's remorse over his decision to invest £5.6bn in a 12% stake in British Telecom. According to the Financial Times, BT's indifferent performance since the 2015 transaction has seen its value dwindle by almost £4bn. But despite calling the move his biggest mistake, he says he wants his money back and is even prepared to increase the investment to get it. "BT is the cheapest telco and has a lot of potential to increase its value," he told the FT. "There will be a time when we will do a deal."
Google Cloud is also in on the action. It has unveiled Telecom Network Automation, which aims to accelerate network and edge deployments by leveraging cloud-native automation based on Kubernetes and the work done by Nephio, the open-source project that Google Cloud founded in partnership with the Linux Foundation in 2022. The hyperscaler has also launched Telecom Data Fabric to help operators migrate workloads to the cloud faster and more efficiently, and an analytics platform dubbed Telecom Subscriber Insights.
Singtel has deployed a radio software feature by Ericsson that will deliver up to 8% in energy savings per year on average. Singtel has deployed the vendor's cell sleep mode function, as well as an app that leverages artificial intelligence and machine learning, across its mobile base stations in Singapore. The new features help Singtel predict the traffic patterns of individual radio cell transmitters, resulting in optimised cell sleep configurations without affecting connectivity or user experience. The Singaporean telco is aiming to be net zero by 2050. Read more.
In a joint move to push the commercialisation of next-generation networks, Qualcomm and NEC have introduced a new virtualised distributed unit (vDU) from NEC, powered by the Qualcomm X100 5G RAN Accelerator Card, HPE ProLiant DL110 Platform, and Red Hat Enterprise Linux. According to NEC, the solution aims to tackle "the ever-growing capacity challenges and low latency needs of networks of the future and satisfy the demands of consumer digital experiences." The offering is also set to help operators roll out future 3GPP release features, lengthen platform lifespan and reduce total cost of ownership (TCO) – all deemed critical to ushering in the next wave of digital transformation. Find out more.
Qualcomm is also integral to another significant announcement that was made today: Mavenir has launched a massive MIMO (mMIMO) radio featuring Qualcomm's QRU100 5G RAN platform, which is touted as having "industry-leading energy-efficiency levels" using technology based on artificial intelligence (AI). The offering, called the OpenBeam massive MIMO (mMIMO) 32TRX Active Antenna Unit (AAU), is also set to boost network performance while enabling operators to simplify and lower the TCO of 5G rollouts. Read more.
Nokia has had a colourful start to the week, unveiling its refreshed logo and outlining plans to enable the industrial and enterprise metaverse: You can read more about these developments in Nokia signals greater enterprise push with brand 'refresh' and Nokia senses an industrial metaverse business opportunity.
But the giant Finnish vendor also unveiled some new radio products and anyRAN, a new proposition for telcos and enterprises that allows network operators to choose from a range of hardware and cloud platforms to run Nokia's Cloud RAN software stack. The company says that this has performance parity with its traditional RAN systems thanks to the development of a network interface card for in-line Layer 1 acceleration that can plug into servers from its partners, such as Hewlett Packard Enterprise, Dell and AWS (as well as its own, of course). Its cloud platform partners for this offer are AWS, Google Cloud, IBM and Microsoft Azure.
Börje Ekholm, the CEO of Ericsson, has reportedly said the vendor will focus on smaller acquisitions to beef up its enterprise offerings. Cited by Reuters, he noted that following the recent $6.2bn acquisition of Vonage and the $1.1bn takeover of Cradlepoint, Ericsson would prefer to consolidate what it already has and take the next steps following these moves. Apart from expanding its offerings for enterprises, the company is also said to maintain its focus on selling products to telcos and the long-term goal is for it to have "a more balanced portfolio". Its main rival, Nokia, yesterday unveiled a heightened focus on luring enterprises, and specifically industries, in its refreshed focus – see Nokia signals greater enterprise push with brand 'refresh'.
- The staff, TelecomTV
Email Newsletters
Stay up to date with the latest industry developments: sign up to receive TelecomTV's top news and videos plus exclusive subscriber-only content direct to your inbox – including our daily news briefing and weekly wrap.