What's up with… BT and Azure, Telecom Italia, Ofcom and Openreach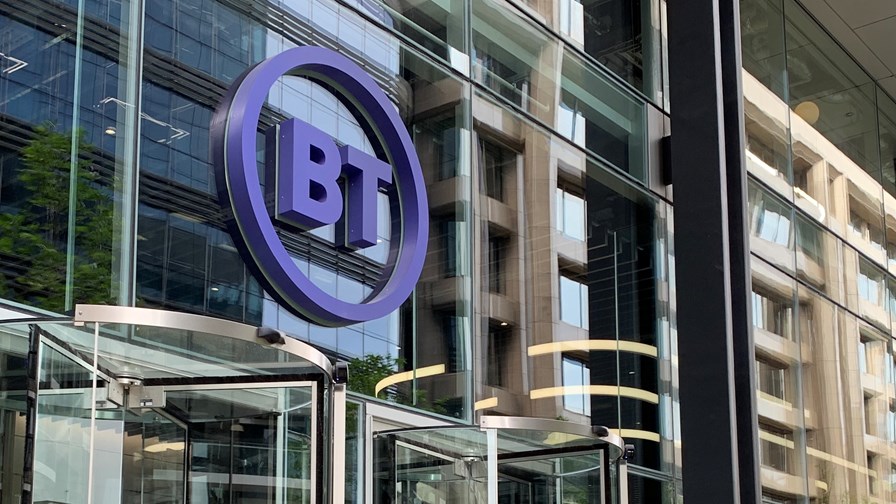 Azure is the destination for BT's latest migration to the public cloud
Telecom Italia (TIM) sets date for KKR bid decision
Ofcom sees no problems with Openreach's latest controversial discounted prices
In today's industry news roundup: BT's legacy broadband management applications are heading to the Microsoft Azure cloud; Telecom Italia's board will decide on KKR's bid for its NetCo unit later this month; Ofcom says it has no issues with Openreach's Equinox 2 discounted pricing, but is now seeking industry feedback (which might be less accommodating); and more.
As we reported earlier this week, BT is shifting legacy applications that are still needed for the management of its copper-based broadband networks from the operator's current mainframe computers to the cloud with help from managed infrastructure services specialist Kyndryl. BT had said the cloud platform involved was not the operator's own private cloud and that Kyndryl was working with a third-party cloud specialist that is part of its "partner ecosystem". The immediate thought at TelecomTV towers was that IBM might be that partner, given that Kyndryl was part of the Big Blue empire until a spin-out in 2021, but it turns out the host public cloud platform of choice for this BT-Kyndryl project is, in fact, Microsoft Azure. This means BT is now working either directly or indirectly on its digitisation strategy with all three major hyperscalers, as Amazon Web Services (AWS) is its "preferred cloud provider" for internal applications that were to be migrated from legacy on-premises infrastructure (though not on this occasion), while Google Cloud is working with BT on its "cloud-first and AI-first" automation strategy.
The board of Telecom Italia (TIM) is to meet on 24 February to decide whether or not to accept the, as yet unspecified, offer made by private equity firm KKR to acquire the Italian national telco's NetCo business, which comprises its fixed access networks unit FiberCop and its international unit Sparkle. The TIM board says it "remains open to evaluating any alternative that may materialise in the meantime." But the Italian government, which is a shareholder in TIM, has already made it clear it will have a say in the matter and that, once all the details are available, it will evaluate KKR's bid for NetCo to see if it is in the best interests of the country, Bloomberg reported. It also noted that the country's economy and finance minister, Giancarlo Giorgetti, reiterated that the government wants public control over the fixed line network, which doesn't sound much like it would fit with KKR's plans. For more on KKR's offer, see KKR makes another bid for Telecom Italia assets.
UK regulator Ofcom has decided the latest tranche of discounted pricing offers (dubbed Equinox 2) being proposed by Openreach, BT's quasi-autonomous wholesale fixed access network operator, is not anti-competitive and is consistent with the rules it consulted on before introducing them under its market review in 2021. "In our provisional view, the proposed offer is consistent with our primary strategic goal of promoting investment in high-speed networks to deliver fast, affordable broadband to people and businesses across the UK," noted Ofcom, which is inviting responses to its consultation process from the UK broadband sector until 4 March. You can be sure Ofcom will be hearing from the likes of CityFibre, which believes Openreach's pricing strategy is designed to "strangle competition" – see Openreach stirs the UK broadband pricing pot with Equinox 2.
On 21 October 1805, shortly before the Battle of Trafalgar that resulted in the overwhelming British naval victory over the combined French and Spanish fleets that also destroyed Napoleon Bonaparte's plans to invade England, Admiral Horatio Nelson sent a flag signal to his fleet. It famously read, "England expects that every man will do his duty", and they did. The aforementioned Ofcom has just tried to do something Nelsonian. It sent this message to the UK telecom sector, "Ofcom's expectations of mobile providers for 2G and 3G switch-off." Not quite as rousing as Nelson's, you must admit, but then Ofcom has absolutely no official role in the "sunsetting" of Britain's early mobile network technologies. Nonetheless, it waded in gratuitously to declare that it wants "to make sure consumers are treated fairly and can continue to access the services they need". How's that for a novelty? The message lists four areas in which Ofcom expects every mobile service provider is expected to do its duty: minimising coverage impact; contractual information; customer communication and support; and other services that rely on mobile networks. The 2G and 3G switch-off will happen slowly over the maximum of a 10-year period and mobile operators will take their own sweet time and end the services to suit their own circumstances. Thus Vodafone will start a phased 3G switch-off later this month, while EE (the mobile arm of BT) and Three UK will start their sunsetting processes in 2024. However, Virgin Media O2 has not yet said when it will commence its switch-off. EE, Three and Vodafone have already guaranteed that the dwindling numbers of remaining 2G and 3G subscribers will get at least "an equivalent level of coverage" when their services are switched off and Virgin Media O2 is certain to make the same pledge. On the contractual information side, Ofcom wants mobile service providers to "explain in their contract information and summary when the service being purchased will no longer work because of the switch-off and that the customer will need a 4G-capable handset after that date." As if that wouldn't happen anyway. With customer communication and support issues where customers need to replace or update their handset, Ofcom expects mobile operators to provide a minimum of three to six months' notice of the steps they need to take, and to communicate clearly using a range of methods to raise awareness. It adds that vulnerable customers will need additional support, such as the offering of discounts on replacement handsets. The great switch-off will also affect other services and devices that rely on mobile networks, such as telecare alarms and payment terminals. Ofcom reckons these will need a longer notice period, and it expects mobile providers "to make every effort to identify these services" and "raise awareness so that relevant suppliers have sufficient time to update their devices and consumers do not lose access to vital services." We wait with bated breath for Ofcom's next grandstanding intervention: It's not as if it doesn't have a pressing to-do list of areas it needs to address.
Along with coffee, there's an awful lot of legal latitude in Brazil – for some companies at least. Back in 2016, the Brazilian telco Oi (the word means "Hi", in Brazilian Portuguese) filed for a US$19bn ($65bn Brazilian real [BRL]) bankruptcy protection, the largest ever in Brazil's history. In late December 2022 (i.e. six weeks ago) it emerged blinking into the harsh light of commercial reality after sheltering for six years under the protection of "judicial reorganisation". As soon as it did so, the company was besieged by creditors and banks demanding the $5.7bn (BRL $29bn) of loans and bonds that had gone unpaid over that long period. Apparently quite unable to gather together the BRL $600m (US$118m) debt interest payments that are due next Monday, Oi's immediate reaction was to hide behind the skirts of the law and apply for another exceptional period of judicial protection. Thus, as BNamericas reports, the company has filed for "urgent injunctive relief" with Brazil's corporate business court in Rio de Janeiro, the same court that granted the original injunction that protected its assets and kept creditors at bay. In its application, Oi presses for the "suspension of the enforceability of certain obligations assumed by the company, aiming to protect its cash and, consequently, the continuity of negotiations with its creditors in a balanced and transparent manner." The petition adds, "Grupo Oi seeks to ensure, through the filing of this injunction, the emergency preservation of its business activities, in order to allow the new stage of its restructuring in a judicial recovery process to be filed within the legal term." Oi contends that it must have special treatment because things have changed since it signed the earlier debt negotiation agreement with its creditors back in 2016! In other words, "We'd like the problem kicked back into the long grass for another five years or so, please". However, there's a big difference between punting the problem into the metaphorical short grass of the pampas of Brazil's Rio Grande state and drop-kicking it into the depths of the impenetrable biome that is the Amazon rainforest.
Despite the ongoing scandals, and the destruction of value, surrounding the travails of cryptocurrencies around the world, ownership of the digital assets remains very popular with individual investors. A new research report by Trading Browser, the specialist cryptocurrency trader and investor site that reviews and evaluates the world's leading crypto exchanges and their technology platforms, lists the countries with the highest incidence of cryptocurrency ownership and use. The results are surprising. For example, the world's number-one cryptocurrency enthusiast is Nigeria, where more than 45% of the huge country's population of 213.4 million (as recorded by a census in 2021) own or use crypto. Trading Browser's rankings are based on the percentage of the populations of different countries who reported that they owned or used cryptocurrencies each year continuously from 2019 through to 2022. During those three years, Nigerian user and owner numbers grew by 17%, from 28% to 45%. In second place is Thailand, where 44% of the total population of 71.6 million (as of 2021) claim to own or use cryptocurrencies. Uptake almost doubled in the country in the space of just three years, rising from 23% ownership/usage to 44%. Third is Turkey, where adoption rose from 29% to 40% over the past three years. Elsewhere around the world, Argentina (population 45.1 million in 2021) is the world's fourth-largest crypto market, with 35% of the population (some 16 million) claiming to use or own bitcoin and other digital currencies. In the Middle East, 34% of the UAE population use crypto, putting the Emirates fifth in the global rankings. While further down the list, but still up there in terms of the rankings, are the Philippines, Vietnam, India, Singapore, Brazil and South Africa. The US, where only 16% of people admit to using or owning crypto currencies, is way down the league at number 22. The UK languishes at number 50, where just 11% of the population favour crypto dosh. Quite why Europe and North America are so lowly placed in the ranking is not clear, but Trading Browser says it expects things to become clearer in subsequent reports.
- The staff, TelecomTV
Email Newsletters
Stay up to date with the latest industry developments: sign up to receive TelecomTV's top news and videos plus exclusive subscriber-only content direct to your inbox – including our daily news briefing and weekly wrap.