Cloud-native deployment shrinks 5G core timescales for DT and Google Cloud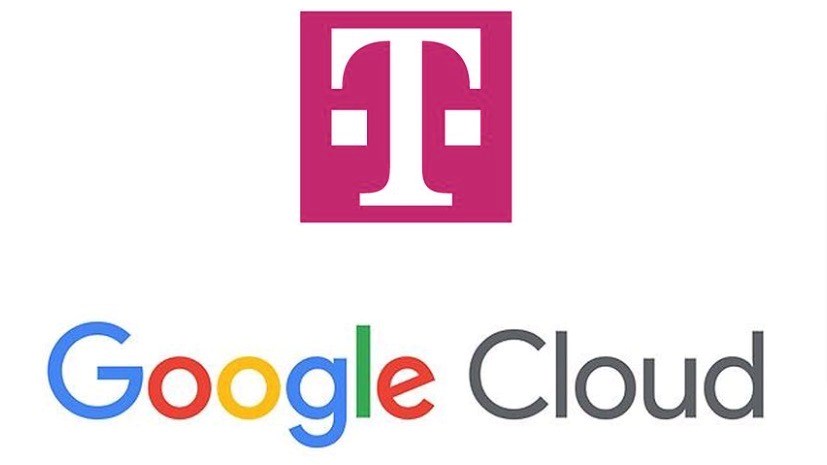 Deutsche Telekom and Google Cloud have been working for months on a cloud-native 5G standalone core pilot in Austria
Ericsson has been involved as the cloud-native function (CNF) partner
The trio have compressed the telco application deployment and activation time from weeks to minutes
The pilot is part of DT's effort to develop a telco-as-a-platform operation
In a fascinating and potentially ground-breaking development, Deutsche Telekom has collaborated with Google Cloud and Ericsson on a 5G cloud-native proof-of-concept (PoC) pilot project that highlights the dramatic impact that the telco cloud era will have on network operations and customer experience.
The PoC is the end result of the 5G standalone (SA) core partnership announced by DT and Google Cloud last year, which centred on the deployment of distributed core network functions, in this instance from Swedish mobile network technology giant Ericsson, on a Google Distributed Cloud (GDC) Edge platform located in DT's labs in Austria.
The key takeaway is that the pilot showed that Ericsson 5G Core cloud-native network functions (CNFs) can be onboarded and deployed in a matter of minutes rather than the days or (sometimes many) weeks that it takes to perform the same process using legacy cloud infrastructure. According to DT, "the partners successfully completed a 5G core standalone data call, from setting up the connection and application on the infrastructure to call completion, in a matter of minutes on GDC Edge infrastructure hosted at the Deutsche Telekom lab in Austria."
During the trial, the three companies examined and quantified the benefits that the use of GDC Edge could bring to DT in the maintenance and operation of telco cloud platforms, while Ericsson was able to validate GDC Edge as a suitable platform for the deployment of its dual-mode 5G Core solution.
It was found that by exploiting the automation functionalities of GDC Edge and the Ericsson tools, the partners could successfully demonstrate, in a matter of moments, the deployment of the cloud and 5G core application. DT says the trial results show the efficiency and advantages in terms of speed, scale, flexibility and reliability that cloud-native networks can confer on telcos.
In its press release about the PoC, DT noted that the partners set out to develop an industry solution for a highly performant, scalable and resilient cloud-native telco network, which fully meets EU security and privacy requirements. With GDC Edge, DT can bring cloud infrastructure and services closer to where data is being generated and consumed and so keep the entire supporting infrastructure within sovereign boundaries.
DT's Armin Sumesgutner, SVP of technology delivery and CTO for Europe, commented: "Deutsche Telekom is building a telco-as-a-platform… for customisable cloud services. Together with Google Cloud and Ericsson, we are co-innovating on an industry solution for scalable network operations."
Amol Phadke, GM of Global Telecom Industry at Google Cloud, added: "From anticipating user connectivity needs in real time to reducing operational expenses, cloud-native networks empower telecommunication companies to greatly improve the performance and agility of their networks. We are thrilled by the results of this initial Google Distributed Cloud Edge deployment, and look forward to continuing our partnership with Deutsche Telekom."
Now that the PoC has proven successful, DT and its partners will continue to work together on the next phase of the pilot scheme. Details of when and where they will be, and what the next trial will focus on, are yet to be released, though the partners did announce that "Google Cloud's extensive expertise in cloud-native network technology, data analytics and artificial intelligence enable Deutsche Telekom to drive operational efficiencies and build enhanced customer experiences… A cloud solution for Deutsche Telekom must provide high levels of privacy and security to its customers. The fulfilment of legal requirements is therefore a precondition that will be proofed during the next phases of the pilot."
Deutsche Telekom's CTO, Abdu Mudesir, and Bikash Koley, who is vice president and head of Google Global Networking, will discuss the PoC and much more during a live fireside chat hosted on the Deutsche Telekom MWC23 stand at 16.50 CET/10.50 EST on Monday 27 February: You can watch the conversation live on TelecomTV.
Email Newsletters
Stay up to date with the latest industry developments: sign up to receive TelecomTV's top news and videos plus exclusive subscriber-only content direct to your inbox – including our daily news briefing and weekly wrap.