Verizon validates NG-PON2 interoperability with OpenOMCI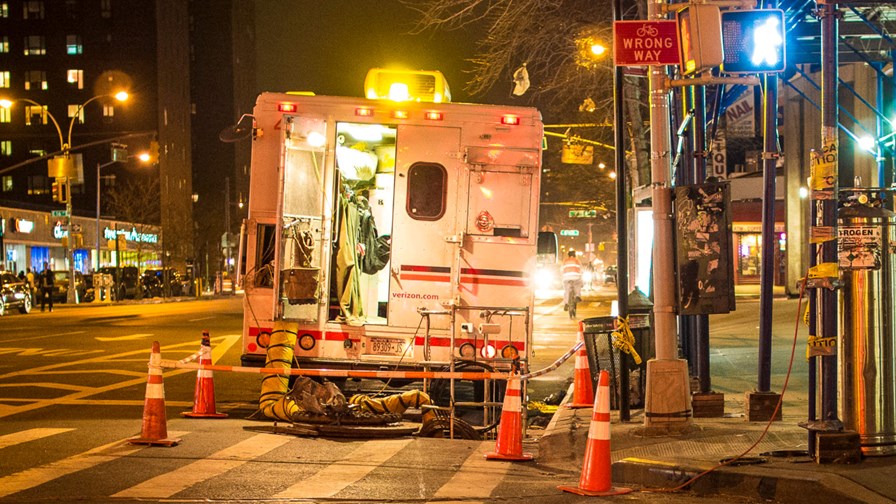 Verizon tested NG-PON2 interoperability with its technology partners
Trial focused on ONT management and provisioning
OpenOMCI specification is aligned with ITU-T Recommendation G.989.3
Deutsche Telekom, SK Telecom and Vodafone participated as observers
Verizon says it successfully proved the interoperability of NG-PON2 at its Technology Center in Waltham, Mass. , during May this year. NG-PON2 is a next generation version of passive optical networking technology. It promises to support up to 40G of total capacity and up to 10Gbit/s speeds per customer, both upstream and downstream, over a single fibre.
The trial focused on ONT management and provisioning and used Verizon's OpenOMCI specification, which documents an ONT (optical network terminals) Management and Control Interface. This is an attempt to create a harmonised, open version of today's vendor-specific OMCIs.
However, it's important to note that this is Verizon's take on OpenOMCI. AT&T also published an OpenOMCI specification just a few weeks ago, based on ITU-T G.988 Managed Entities. AT&T intends to deploy an XGS-PON architecture as part of the overall FTTP solution for its Lightspeed service, hence its OpenOMCI spec differs from Verizon's FiOS-based one. XGS-PON is championed by Nokia (who is not part of Verizon's vendor group) and also delivers 10Gbit/s to customers.
Verizon, along with ADTRAN, Broadcom, Cortina Access, Ericsson/Calix and Intel, worked together to develop the OpenOMCI specification that led to the successful trial. The specification defines the OLT-to-ONT interface and is aligned with the ITU-T Recommendation G.989.3. Since the initial NG-PON2 trial by Verizon in December 2016 , these companies intend to make their hardware and software compliant and are actively contributing to the OpenOMCI specification.
Removing vendor lock-in
By outlining the tools necessary to model a multi-wavelength PON, Verizon says the OpenOMCI specification optimises the number of managed entities and methods that can be used to implement a particular service function while disallowing vendor-proprietary objects and features that have provided a major obstacle for interoperability efforts until now. The OpenOMCI also includes specific managed entities that, in Verizon's opinion, improve the stability of PON systems. With today's PON deployments, telcos are obliged to use the same vendor for both optical line terminals (OLT) and optical network terminals (ONT).
"The NG-PON2 interoperability effort is important, not only for Verizon but for NG-PON2 technology, and is based on lessons learned over the last 13 years of PON deployment and great partnerships," said Vincent O'Byrne , director of technology at Verizon. "We see this work as removing a major roadblock and helping accelerate NG-PON2 deployment."
Along with ONT management and provisioning, the trial investigated transmission convergence layer features that allow support of not only business and residential traffic but wireless transport services. These features are a unique addition to NG-PON2 compared to other PON systems.
"We continuously sought the various contributors' feedback and constructive input," said Denis Khotimsky , Distinguished Member of the Technical Staff and Verizon's lead engineer for the trial. "NG-PON2 technology creates specific challenges for the management layer to handle, such as multi-wavelength operations, pluggable optics and multiple interface enhancements. The Verizon OpenOMCI specification meets those challenges."
Representatives of several telcos interested in the NG-PON2 technology – including Deutsche Telekom, SK Telecom and Vodafone – participated in the trial as virtual observers, which gave them access to the specification, test plans and readouts.
Email Newsletters
Sign up to receive TelecomTV's top news and videos, plus exclusive subscriber-only content direct to your inbox.