Orange extends financial services out of Africa to launch bank in France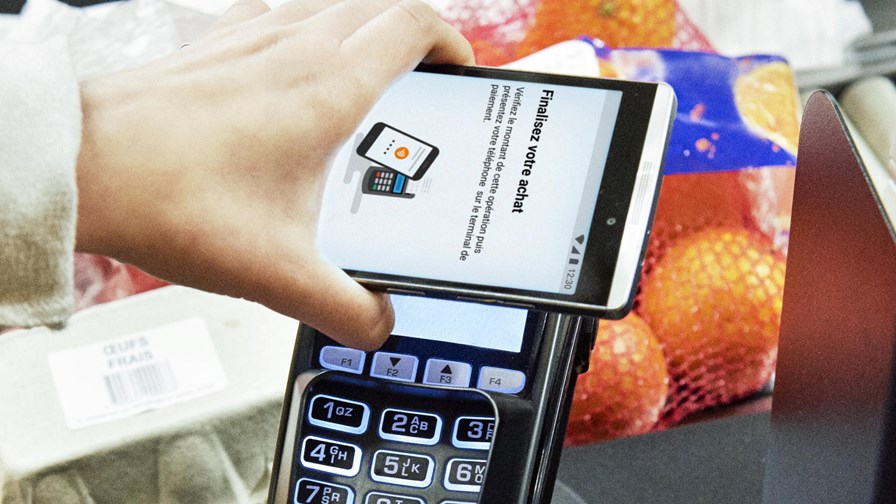 Orange Bank launches in France, extending the telco's bet on financial services
Hopes to gain 2 million customers in France within 10 years
Orange Money already boasts 34 million customers in Africa and the Middle East
Spain is the next country where the telco intends to launch Orange Bank
Orange has today announced the launch of its new banking offer in mainland France. This service is 100 per cent mobile-based and is provided by Orange Bank, which the telco says has been designed for its customers from the outset for use on a mobile phone, rather than simply transfer traditional banking services onto a digital platform. It claims it will be the only French bank to offer for free a service that provides real-time balances, mobile payments, innovative uses and a virtual adviser that is available 24/7.
"This is an important new chapter in our history: Orange is now also a bank," said Stéphane Richard, Chairman and CEO of Orange. "A 100 per cent mobile-based bank that is dedicated to providing an incomparable user experience. A bank that combines the best innovations available on the market today into a single offer. A bank that will listen to its customers and constantly enrich its offer and its features to meet their expectations. In short, a bank with the customer at its heart. I am particularly pleased that our customers can discover and benefit from it today."
From launch, Orange Bank offers all the attributes of a traditional bank – a current account, bank debit card, authorised overdraft, complementary insurance package, and a savings account offering a not-so-eye-watering 1 per cent interest. The offer will gradually expand with services such as personal loans and mortgages. A virtual advisor will eventually be able to perform tasks at the request of customers, such as making transfers or saving. But for customers who prefer a degree of human contact, Orange Bank also leverages the telco's network of retail stores in France with its 890 specially trained employees.
Orange acquired a majority 65 per cent stake in Groupama Banque in April 2016, which became Orange Bank in 2017. It has deployed IBM Watson's artificial intelligence platform to provide automated customer interaction. The telco says that the launch of Orange Bank illustrates its ambition to diversify its services (as part of its Essentials2020 strategic plan) particularly in mobile financial services, which it believes offer significant growth prospects.
Orange already has a proven track record in financial services with Orange Money – boasting 34 million customers in 17 countries across Africa and the Middle East – and Orange Cash already has 500,000 users in France. The telco's objective is to reach €400 million in revenues in 2018 in the mobile financial services sector, across all of its markets, with Orange Bank signing up more than 2 million customers in France within 10 years.
Risky business
"The reasons behind the move are clear," Enrique Velasco-Castillo, Senior Analyst at Analysys Mason, told TelecomTV. "Digital banking presents an attractive option for operators that have the appetite to compete against incumbent and new challenger banks. But it's risky – in Europe, telecoms operators have found limited success with financial services."
As examples, Enrique cites Orange's mobile banking partnership with mBank in Poland that has since faltered. Launched in 2014, only 2.1 per cent of Orange's subscribers in the country had registered for the service as of the end of 2016. Other operators are also struggling: Telenor sold 85 per cent of Telenor Banka in October 2017 to Bulgaria-based investment fund River Styxx Capital, and Vodafone's M-Pesa services were shut down in Albania in July and in Romania in September this year.
He adds that Orange Bank will face significant competition in France. Incumbent retail banks have reacted to Orange Bank by launching competing services and ramping up acquisitions:
BNP Paribas acquired low-cost, branchless banking provider Compte-Nickel in April 2017, likely as a response to Orange Bank's launch in France;
In October 2017, Crédit Mutuel launched Avantoo, a banking account and debit card attached to a 50GB mobile data subscription for €10 per month for the first six months, and €20 thereafter;
Crédit Agricole announced a mobile account called Eko, to be launched later this month, which will cost €2 per month and consist of a banking account, debit card,and check book, and can be managed online or through a mobile app;
Groupe BPCE, France's second-largest banking conglomerate, acquired German online bank Fidor in July 2016 – Fidor provides the platform to Telefónica Germany's O2 Bank.
"Outside of France, Orange will also face competition," added Enrique. "Telefónica has a banking app in Germany and launched Movistar Money in Spain in June 2017 – a consumer credit service that builds on the Telefónica Consumer Finance joint venture with CaixaBank Group. Orange has announced that Spain is the next country where it will launch Orange Bank, and so Telefónica may want to make pre-emptive moves to secure its position in the market."
The rewards may well be great, as Orange believes, but so too are the risks. Other telcos are no doubt watching developments with keen interest.
Email Newsletters
Stay up to date with the latest industry developments: sign up to receive TelecomTV's top news and videos plus exclusive subscriber-only content direct to your inbox – including our daily news briefing and weekly wrap.