America Movil performs coup de grâce on NII Holdings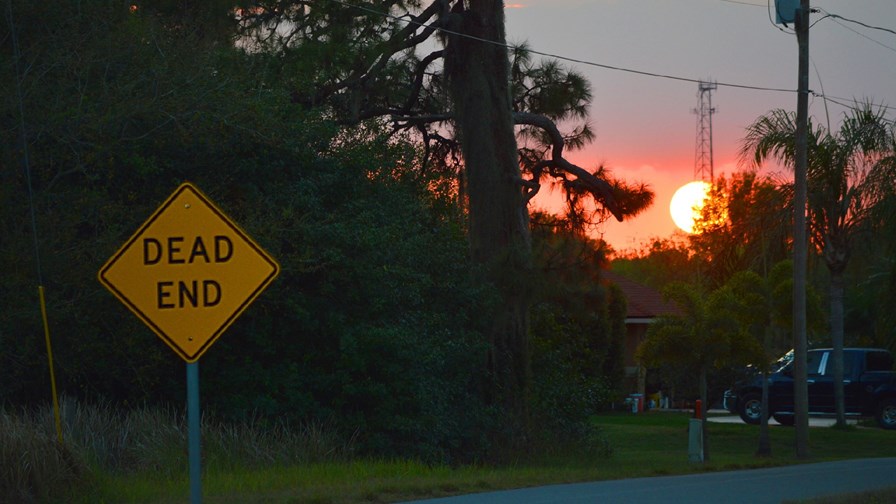 $905 million Nextel Brazil acquisition is latest in string of LatAm deals
NII Holdings to be dissolved after sale completes
America Movil gets its hands on some valuable spectrum
NII Holdings is set to be wound up after agreeing to sell its sole remaining operating unit Nextel Brazil to America Movil, a deal that signals the end of the brand's long and often bumpy journey in telecoms.
America Movil will pay $905 million for 100 percent of Nextel. In return it will get some much needed spectrum. The Mexico-based telco group has been constrained in Brazil by spectrum caps; however, regulator Anatel raised these in late 2018. This made it all the more likely that someone would make a move for Nextel, which holds valuable frequencies in Rio de Janeiro and Sao Paulo, but is the country's fifth-largest player.
America Movil, which offers services in Brazil under the Claro brand, will also gain a little over 3 million subscribers from the deal. That isn't much to write home about in such a large market, but competition between mobile operators is heating up. As Fitch pointed out in a research note last November, Claro and TIM have market shares of 25 percent and 24 percent respectively, while market leader Telefonica has 32 percent. A deal that gives Claro more spectrum and customers will help it to put clear daylight between itself and TIM.
"With this transaction, Claro...will consolidate its position as one of the leading telecommunication service providers in Brazil, strengthening its mobile network capacity, spectrum portfolio, subscriber base, coverage and quality, particularly in the cities of Sao Paulo and Rio de Janeiro, the main markets in Brazil," said a brief statement from America Movil this week.
The Nextel deal is the latest in a string of acquisitions by major players in Central and Latin America. First America Movil shelled out €570 million for Telefonica's operations in Guatemala and El Salvador. Then Millicom entered talks to sell its LatAm business to Liberty Global before walking away and promptly agreeing to buy Telefonica's opcos in Panama, Costa Rica and Nicaragua for the princely sum of $1.65 billion.
Boa noite Nextel
This week's deal represents something of a coup de grâce for NII Holdings, which has been limping along ever since it completed its second bankruptcy reorganisation in 2015.
The problem that NII and its Nextel opcos across Central and Latin America never truly overcame was simple: it was an iDEN operator trying to compete in a GSM world.
What would prove to be a mortal blow came when another iDEN operator, Sprint, decommissioned its network to reuse the spectrum for LTE. Sprint had inherited its iDEN network from its 2005 acquisition of former NII Holdings parent Nextel Communications. Sprint's iDEN network was Nextel Mexico's life support machine, giving customers free mobile calls to the US. When it was switched off in 2013, Nextel Mexico subscribers left in droves.
NII retreated from Peru and Chile in a bid to reverse its fortunes and shore up its ailing Mexican operation but to no avail: it agreed to offload it to AT&T in January 2015.
The deal didn't stop the rot, and after failing to repay some of its debts, NII filed for bankruptcy protection in September 2015. Following bankruptcy reorganisation, NII sold its Nextel Argentina unit to local rival Clarin, leaving it with just one operation, Nextel Brazil. Now that's gone too.
"NII's board of directors has...approved and will submit to stockholders for approval a plan to dissolve and wind up NII after the closing of the transaction," said a statement from the company.
With that, Nextel's long and colourful journey through telecoms will come to an end.
Email Newsletters
Stay up to date with the latest industry developments: sign up to receive TelecomTV's top news and videos plus exclusive subscriber-only content direct to your inbox – including our daily news briefing and weekly wrap.