Liberty LatAm's bid for regional dominance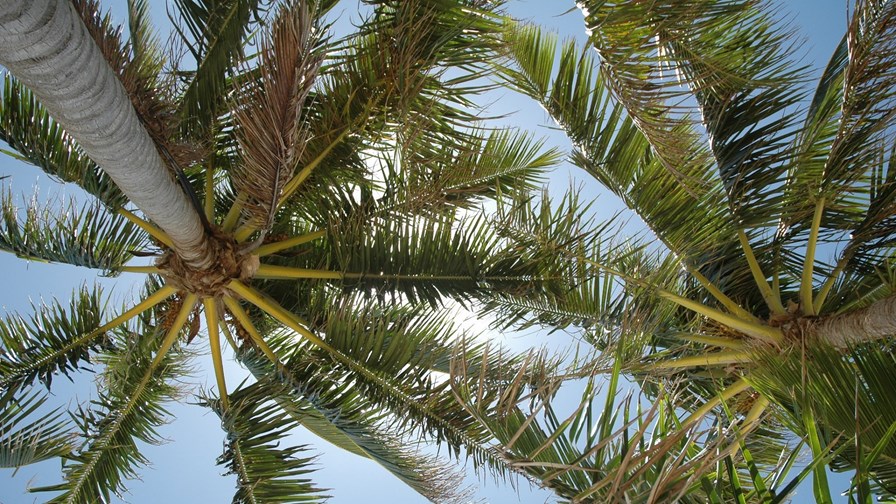 Liberty Latin America offers for all of Millicom
Deal would create new regional powerhouse
Liberty has other opportunities for regional M&A, but not many
Liberty will more than double its presence in Latin America if it proves successful in its bid to acquire Millicom, a deal that would push the latter, a long-time emerging markets specialist, off the global telecoms stage.
Both companies have confirmed that Liberty Latin America has made a preliminary offer for all of Millicom's shares, adding the usual caveat that at this stage there is no guarantee a deal will take place. Liberty added that its board "regularly evaluates all options to serve the best interests of the company...and will continue to do so," but said it will not comment further on the Millicom approach at this time.
Liberty is usually less coy about its ambitions. When Liberty Latin America launched in its current form in January last year, its chief executive Balan Nair described "significant prospects for long-term growth both organically as well as through strategic M&A," and the company has reiterated this stance on numerous occasions. Liberty wants to buy out rival players in Latin America and there aren't many to choose from; its punt for Millicom is clearly more than just speculative.
As it stands Liberty operates predominantly in and around the Caribbean, where its main rival is mobile operator Digicel. Competition guidelines would prevent any consolidation there. Much of the wider Latin American region is carved up between major international telecom groups, making acquisitions in many major South American markets either unlikely or financially unviable. There has been speculation over Telefonica's future in certain Central American countries though, many of which overlap with Millicom's footprint, which is another avenue Liberty could explore.
Acquiring Millicom would be a sizeable, but manageable deal for Liberty, extending its operations into a further seven markets in Central and South America and more than doubling its revenue base.
Millicom generated US$5.4 billion in turnover in 2017 (including its Honduras and Guatemala operations, which are not fully consolidated), while Liberty's revenue topped out at $3.6 billion. That would give a resulting merged outfit a revenue base of $9 billion, which, according to some quick calculations, would put it among the 40 biggest telcos in the world...or thereabouts.
That's quite a feat for an operator that came into existence in its current form only a year ago.
M&A: Three years and counting
Liberty and Millicom have trodden very different paths in the recent past.
Three years ago Liberty Global's operations in Latin America consisted of cable TV services in Chile and Puerto Rico, which generated $1.2 billion in annual revenues.
The May 2016 acquisition of Cable & Wireless Communications boosted its footprint and service offering across the Caribbean islands and neighbouring markets and paved the way for Liberty Latin America to operate as a standalone business; Liberty Global completed the spin-off in early 2018. The company has since added Costa Rican cable operator Cabletica to its portfolio, closing the purchase of an 80% stake towards the back end of last year.
Meanwhile, also three years ago, when it announced the sale of its operations in the Democratic Republic of Congo to Orange, Millicom said its strategy was to focus only on its strongest markets, triggering a flurry of speculation over the future of various other assets. As well as closing the Orange deal, it has since sold off its Rwanda business to Bharti Airtel and its Senegal ops to a consortium including Xavier Niel-backed NJJ Capital, while spinning off its Ghana operations into a 50:50 joint venture with Bharti to create AirtelTigo.
That leaves Millicom with just two wholly-owned businesses in Africa, its Tigo units in Chad and Tanzania. Given that neither Liberty Latin America nor its erstwhile parent have any presence in Africa, it seems safe to assume that a sale of those businesses would be on the cards should a takeover occur.
Millicom's willingness or otherwise to pull out of its strongest businesses at this point doubtless depends on the size of the offer floated by Liberty Global. Millicom's Latin American assets offer significant growth opportunities but headwinds associated with currency fluctuations, spending power and uncertain macro-economic and regulatory environments are also strong.
Should the deal go ahead, Liberty Latin America would gain a direct presence in Bolivia, Colombia, El Salvador, Guatemala, Honduras, Nicaragua and Paraguay, and boost its existing operations in Costa Rica and Panama. The associated economies of scale should help the ambitious company in its quest for organic growth, and we wouldn't rule out further attempts at M&A either.
Email Newsletters
Stay up to date with the latest industry developments: sign up to receive TelecomTV's top news and videos plus exclusive subscriber-only content direct to your inbox – including our daily news briefing and weekly wrap.