A rodent's revenge: rats chew through the optical fibre in South London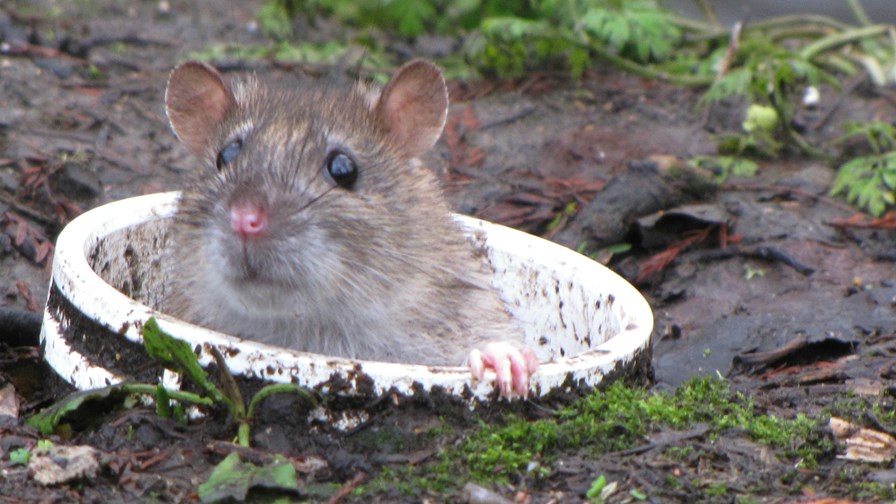 It's so seldom that we run across mammal-based telecoms stories and, well, as this is the silly season and a Friday to boot, we thought we might get away with it.
Apparently unspecified 'rodents' nibbled their way through a communications cable in South London yesterday, plunging UK provider TalkTalk and others into what's been described as a major outage. The cable was apparently 'fibre optic' and was owned by cable operator, Virgin Media, although not used by it. Instead, reports say it linked an Openreach (BT's infrastructure arm) facility to TalkTalk's core. In other words TalkTalk had bought a connection from Virgin and reports seem to indicate that other telcos also used fibres in the same cable. It appears that the entire cable (presumably containing multiple fibres) had been gnawed through and broken.
All very tragic, and not at all nourishing for the rat or rats involved, but then the mind moves censoriously on to wonder why there was no backup path for what was fairly obviously a pretty key link - for TalkTalk customers at least.
I've long suspected that telecoms exists in two parallel worlds - there's a fantasy world of fully redundant connections, failover mechanisms and so on which are rigorously specified and maintained in the interests of 99.999 per cent uptime which all telcos are supposed to jealously maintain. Then there's the real world of vandalised street furniture visible on a Sunday morning with all the internal cables on show; the world of cables laid carelessly through ducts and cavities offering up their plasticy surfaces to any rat bored enough to take the time to chew through them.
By the way, full service was reinstated to all the South London residents affected by the outage by this (Friday) morning.
Email Newsletters
Sign up to receive TelecomTV's top news and videos, plus exclusive subscriber-only content direct to your inbox.