5G and its Evolution: is this really just all about marketing?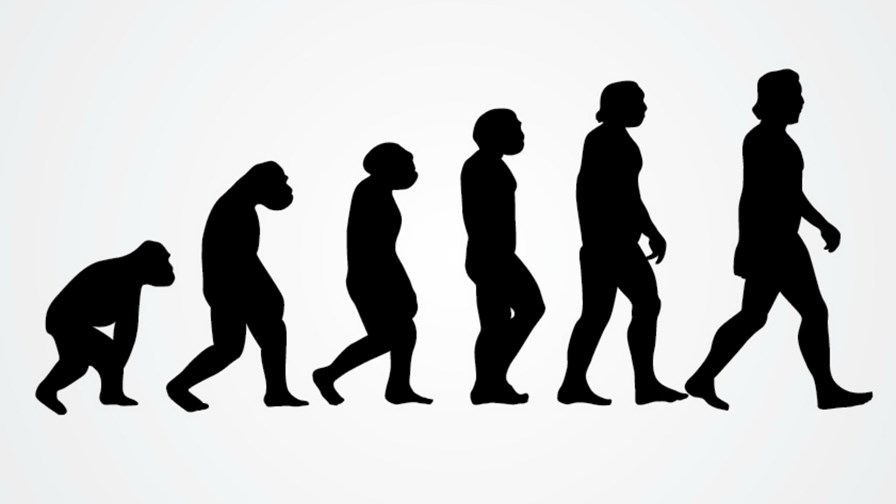 AT&T has announced rolling upgrades to its LTE network as '5G Evolution'
In fact it's a fairly standard technology upgrade that many other telcos are undertaking
The so-called 'race to 5G' is usually portrayed as a technology thing. Its informal rules seem to state that telcos and countries (or regions) who can install the necessary infrastructure fastest and build it out to more citizens first will win, or at least secure a place on the podium. Those who don't will have to walk back to the dressing room, heads bowed, spirits crushed, vowing to try harder in the future or (more likely) blame some external factor for the loss - geography, topography, spectrum, OTT players, government red tape, lack of financial support - perhaps all of the aforementioned.
But the way things are shaping up the 'race' looks like being as much about marketing as technology. What's sure is that the 'winners' will be contested and PR capabilities will come to the fore.
AT&T has just announced what it's calling its '5G Evolution' technology. It says '5G Evolution' is being launched in 'parts' of 117 new markets, bringing the total of such AT&T markets to 141.
Before we get onto the detail, note that '5G Evolution' seems to have become a Proper Noun and so describes a product or state, rather than a process. This is very reminiscent of 3G's 'Long Term Evolution' which started life as an evolving process for 3G (the clue is in the actual name) but was hardened down to 4G - no longer a signpost on the way to the next generation, but a destination in its own right. Could it be that AT&T and other telcos are using phrases like '5G Evolution' to take 5G in the same direction?
AT&T says its 5G Evolution technology can deliver theoretical peak speeds for capable devices of up to 400 megabits per second - so easily within the expected range of real 5G (whatever that is) when it arrives.
But really it's not about technology, it's about hammering the words 5G into the public consciousness in such a way that your claim to having achieved it (sort of) can be promoted when the time is right.
AT&T, and there will be plenty of other operators doing the same thing, is getting up to those speeds using advanced LTE with 256 QAM, 4x4 MIMO, and 3-way carrier aggregation. Under a separate label (because it will require special handset support) it's also introducing LTE teamed up with LAA, LAA being the LTE-flavoured standard designed to boost throughput by occupying public spectrum alongside WiFi technology.
The telco says it's making LTE-LAA available in parts of 3 new markets, bringing the total number of markets served with that technology to seven. Supporting devices will include the Samsung Galaxy lineup, also its Note8 and S8 Active, as well as the LG V30 and Moto Z Force Edition.
It claims LTE-LAA technologies can deliver theoretical peak speeds for capable devices of up to 1 gigabit per second.
"These complementary technologies are providing real and immediate benefits and a great user experience for our customers and are helping to drive our path to eventual nationwide mobile 5G," says AT&T.
"We're building a 5G network that will fundamentally change the way the world lives and works," said Melissa Arnoldi, president of Technology & Operations.
It's all on the way to 5G, of course.
"We're laying the 5G network foundation with 5G Evolution and LTE-LAA," says Andre Fuetsch, President of AT&T Labs and Chief Technology Officer in a blog post. " In technology terms, that means we're upgrading cell towers with LTE Advanced features.. and...these technologies serve as the runway to 5G by boosting the existing LTE network and priming it for the future of connectivity. We can enable faster speeds now, and upgrade to 5G when it's ready."
"We were the first service provider to go all-in on SDN," Fuetsch continues. "We recently announced that we had reached our goal of virtualizing 55 per cent of our network in 2017 and set a goal of 65 per cent for 2018. 5G will be the first network to be born in the cloud. That means that once the 5G radios are installed, we can use software to add new features and upgrades – easily and cost-efficiently. Our SDN initiative makes that possible, and when coupled with our strong, nationwide fiber network providing end-to-end backhaul support, it's one powerful framework supporting the 5G future."
In other words, it's almost as good as 5G already. It's a short step from this to AT&T citing the '5G Evolution' rollout, along with a smattering of non stand-alone NR deployments in dense locations, as representing 5G.
"Mission accomplished?"
We'd love to have your input to our 5G Evolved and Defined online survey. Spend a few minutes telling us what you think about 5G.
Email Newsletters
Sign up to receive TelecomTV's top news and videos, plus exclusive subscriber-only content direct to your inbox.