Small cells predicted to drive 5G densification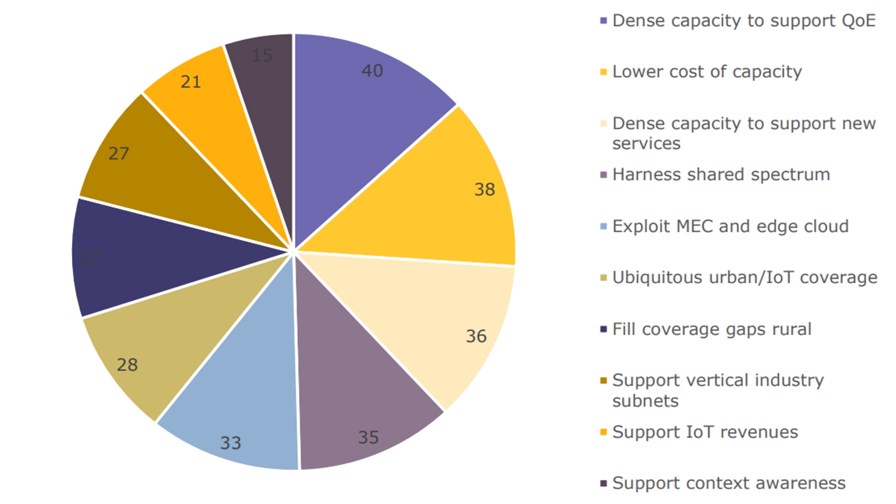 Densification will drive substantial small cell deployments under 5G
We will see many small cell clusters attached to a controller or other device running virtualized network functions
The installed base of small cells will reach 70.2m in 2025
The Small Cell Forum has published a report on what it sees as the inevitable growth of small cell deployment as operators prepare for 5G and densification.
It has to be said that the small cell market has spent the past decade or two getting slightly ahead of itself.
First there was the rise and fall of the femtocell, which plunged into the trough of disillusionment only to return to the slope of enlightenment a couple of years later with a new name and a new pitch. Instead of homes and offices, the new small cells were to be targetted at the telco market and somewhere in the dusty video archives of TelecomTV there are several video interviews with executives from Alcatel-Lucent (as was) enthusing about their imminent arrival at the beginning of this decade.
Another stuttering start followed. Yes, there were some big roll-outs, but in the main small cells, while making lots of strategic sense, have made only a few tactical dollars - nowhere near the numbers apparently promised on the last gust of enthusiasm.
But now we have the onset of 5G and the small cell is being promised big things. This time could be, should be, different. Here's the case.
Basically it's all about 5G. This year the Small Cell Forum's (SCF) Market Status Report, conducted by Rethink Research for SCF, is forecasting to 2025 so as to include 5G's early deployment phases.
The key architectural trend, says the report, will be the rise of small cell clusters attached to a controller or other device running virtualized network functions.
"These have already been seen in some enterprise deployments but will gather pace significantly when forming part of larger scale densification. "
Under this forecast, the installed base of small cells will reach 70.2m in 2025 as operators seek to 'densify' their networks. The phase will be led by APAC and North America, with Europe lagging. Between 2015 and 2025 we'll see annual growth of 36 per cent in non-residential deployments of small cells led by urban and enterprise small cells, with 5G small cells overtaking 4G small cells by 2024.
The total installed base of 5G or multimode small cells in 2025 is predicted to be 13.1m, over one-third of the total in use.
David Orloff, Chair, Small Cell Forum, says: "In the run-up to the most important wireless event of the year, this report is a timely reminder of how networks must – and will – change and evolve in a very short time as 5G approaches. It also highlights the pivotal role of small cells in both the emerging 5G ecosystem and continuing LTE rollout. This will become increasingly central to wireless strategies as new spectrum and new revenue models drive densification,"
The report is available to download now
SCF will be at Mobile World Congress 2017, Hall 7, Stand L65.
Email Newsletters
Stay up to date with the latest industry developments: sign up to receive TelecomTV's top news and videos plus exclusive subscriber-only content direct to your inbox – including our daily news briefing and weekly wrap.