Hetnets look set to drive the $11 billion in-building wireless network market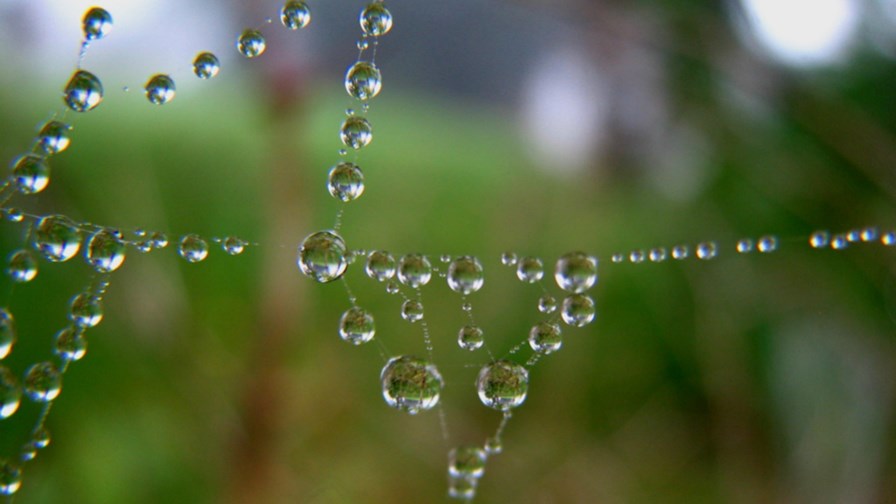 Instead of a technology fight to the death, it looks like multiple indoor wireless networks can be made to work together
The result will be a convergence of LTE, 5G, Wi-Fi and 802.11ax, CBRS/OnGo, LAA and MulteFire
Plus more spectrum has just been added to the Wi-Fi allocation in the US
It's time to move on from seeing indoor wireless technology as a mutually exclusive, I win, you lose, winner takes all, sort of affair (which up to now it has been). But now there may be no further need for the old rivalries.
The underlying processing technologies and their supporting software are now so powerful that multiple indoor wireless networks are capable of being pressed into service together to serve as a so-called Hetnet (heterogeneous network).
According to ABI research (below) "in-building wireless systems are on the cusp of evolving to become very high throughput, multi-technology HetNets, converging LTE, 5G, Wi-Fi and 802.11ax, CBRS/OnGo, LAA and MulteFire." So no more having to decide which route to choose, you will able to pick multi-choices from a range of indoor networks to suit device types or application performance requirements.
Recent assists towards this happy state include potential new rule-making by the FCC to allocate spectrum in the 6 GHz band to Wi-Fi. According to Wi-Fi proponent Claus Hetting, the move - initiated last year - could make more than 1 gigahertz of new unlicensed spectrum available, a vast improvement on the current allocation which has remained unchanged for more than a decade. Claus reckons the new spectrum will likely more than double the size of current Wi-Fi operating bands.
Add in further progress on private (indoors) LTE, LAA and MulteFire and you have a powerful hetnet line-up.
Game changing technology transformations to create a US$11 billion in-building wireless market
Oyster Bay, New York - 04 Oct 2018: According to a new report by ABI Research, a market-foresight advisory firm providing strategic guidance on the most compelling transformative technologies, in-building wireless systems are on the cusp of evolving to become a very high throughput, multi-technology HetNet as it converges LTE, 5G, Wi-Fi and 802.11ax, CBRS/OnGo, LAA and MulteFire into a single indoor RAN.
Indoor wireless systems of the future merge the best of distributed antenna systems (DAS), small cells and Distributed Radio Systems for a range of solutions to economically tackle any deployment scenario driving the growth of the in-building wireless equipment market to $11 billion by 2023.
This growth comes with numerous challenges, however.
"The challenges of deploying a multi-technology HetNet lie in finding the best architecture, accommodating radio propagation characteristics in multiple frequency bands from sub 1 GHz to millimeter wave, choosing the right transport or fronthaul solution and the best antennas for the deployment scenario," said Nick Marshall research director.
The new report profiles 23 equipment vendors that are actively innovating in this market including CommScope, Corning, Dali Wireless, Ericsson, Huawei, JMA Wireless, Kathrein, and Nokia. This rich ecosystem includes repeater, DAS, DRS, and small cell vendors.
These findings are from ABI Research's Indoor Wireless to 5G: From DAS to Small Cells report. This report is part of the company's 5G & Mobile Network Infrastructure research service, which includes research, data, and Executive Foresights.
This content extract was originally sourced from an external website (
ABI Research Media Releases
) and is the copyright of the external website owner. TelecomTV is not responsible for the content of external websites.
Legal Notices
Email Newsletters
Sign up to receive TelecomTV's top news and videos, plus exclusive subscriber-only content direct to your inbox.