Report raises concerns over China's quantum-enabled data mining plans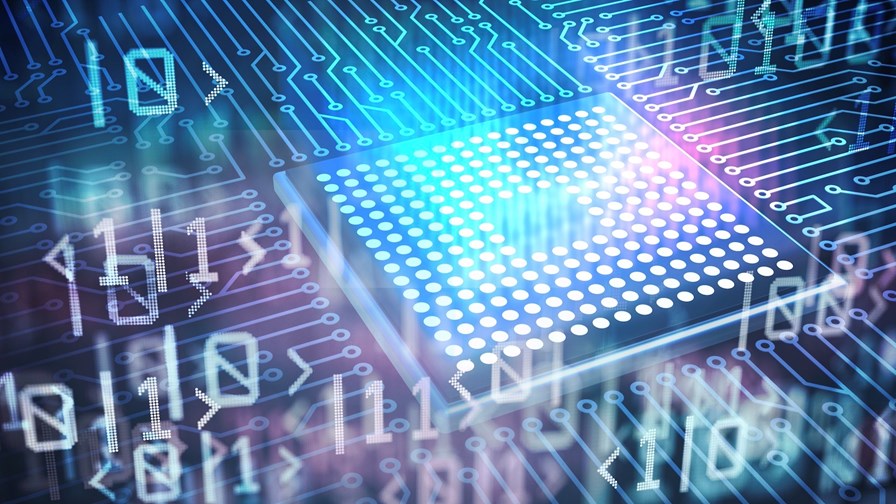 Report says China is preparing to steal high-value encrypted data from the west now to decrypt later when quantum computers can do the heavy lifting
Targets will align with Chinese economic and national security priorities
US adds Chinese quantum computing companies to its Entity List
China's goal to be world leader in quantum computing by the middle of this decade unlikely to realised
However, the PRC could be a world power in the technology by the early/mid 2030s
Hot on the heels of the news that the Biden administration has just added yet more Chinese technology companies to its ever-expanding 'Entity List' of those organisations and businesses precluded from doing business with the US, comes a new report asserting that China has well-advanced plans to steal vast quantities of high-value data from the west and keep it in secure storage to be read and exploited as soon as quantum computers are able to crack classic encryption techniques.
Last week the US authorities added multiple Chinese companies known to be associated with quantum computing to the proscribed list in an effort to ensure US technology cannot be sold or otherwise made available to China to help accelerate its quantum computer programme. Prominent amongst the new names on the Entity List are three companies with links to Corad Technology, of Shenzhen and Hong Kong, which, US security agencies say, has been guilty of selling sensitive technology to Iran, North Korea and shadowy groups connected to the Chinese People's Liberation Army. They include Shanghai-based QuantumCTek and the Hefei National Laboratory for Physical Sciences.
In a statement issued on Friday last, Shu Jueting, of the Commerce Ministry of China, denied that the PRC is involved in any such clandestine operations and said "China strongly opposes the sanctions of Chinese companies and will lodge solemn representations with the United States." Meanwhile, Liu Pengyu of the Chinese embassy in Washington DC said the US of "uses the catch-all concept of national security and abuses state power to suppress and restrict Chinese enterprises in all possible means." He said it with a remarkably straight face and, presumably, great conviction and genuine moral outrage. Or perhaps not.
Adding fuel to the ashes to the bonfire of diplomacy and heat to already glowering US antipathy towards and worry about China's redoubled efforts to get its hands on leading-edge technology by any and all means, a new 32 page research report, "Chinese Threats in the Quantum Era" by Booz Allan Hamilton, the IT and computing consultancy based in McLean, Virginia, says China's goal is to gain ascendancy in quantum computing by about 2027 and then to use that power eventually to diminish the strength, reach and resolve of the US and its allies. However, the report concludes that it is highly unlikely that China will be able to achieve any such supremacy to such a short timetable, although it could be there by the early 2030s if action concerted action is not taken to curtail such ambition.
China a late entrant in the quantum computing race but catching up fast on the leaders
The point is well made that quantum computing technology is evolving at speed and has the potential to be highly disruptive. Indeed, China is devoting a panoply of resources to the stealing or otherwise acquiring massive amounts of data from the military, industrial and civilian sectors alike to be kept safe until they can be decrypted by quantum computers. The report says, "Encrypted data with intelligence longevity, like biometric markers, covert intelligence officer and source identities, Social Security numbers, and weapons designs, may be increasingly stolen under the expectation that they can eventually be decrypted."
Booz Allan Hamilton expects that "likely targets will tend to align with Chinese economic and national security priorities, such as those developing pharmaceuticals, fertilisers, and high-performance materials," It adds that China is desperate to get its hands on as much such data as it possibly can to use in quantum computing simulators to attempt to understand how best to put actual quantum computers to work." It adds that China is also examining the feasibility of using quantum-powered AI for "intelligentised warfare".
The new report says the west should immediately start work on a strategy for the deployment of post-quantum encryption and to model and wage scenarios of China using quantum technology to attack on several or many fronts. That, you can be sure, will already be well under way.
Among the topics covered in the wide-ranging report are the global, regional and national state maturity of quantum-computing in various parts of the world, the likely uses of quantum computing, and the timeframe for development and deployment of the technology. The report notes that China was a later entrant to the race and well-behind Europe, Japan the US and other countries including Russia. However, five years ago now, in 2016, the PRC published a 13-year plan to become the global leader in various technologies including quantum computing and a year or so later the government provided US$11 billion in funding to National Laboratory for Quantum Information Sciences. The tap has not been turned off since.
The report concludes that the US government is vital to using federal clout and money to push the quantum computing agenda and stay ahead of China because not to do so is unthinkable.
Meanwhile, even as the notion of quantum computing makes its way slowly into the public conscious via items on radio, TV and in the print media, debate in the scientific community is sharpening over the relative merits of quantum computing-assisted AI and neuromorphic computing whereby a computer imitates the biology of some of the neurons and synapses in the human brain. Despite the astounding theoretical abilities of quantum computing, and the increasing accretion of evidence from practical experiments that, where some functions are concerned, a quantum computer can run through tasks in minutes that would take years for an array of conventional computers to complete, the biological brain, using less than 20 Watts of power, is super-efficient and can outperform even a supercomputer. For more on that, see As quantum computing hits the public headlines, research into neuromorphic networks accelerates.
Email Newsletters
Sign up to receive TelecomTV's top news and videos, plus exclusive subscriber-only content direct to your inbox.