Quintet of major nations forge security-focused telecom coalition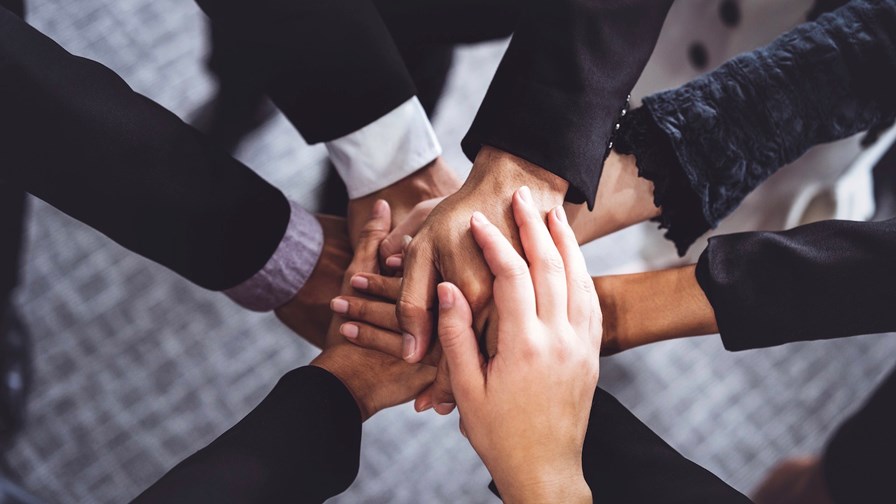 The UK, the US, Canada, Japan and Australia form a new telco coalition
The nations will prioritise secure and innovative networks, resilient to supply chain and cybersecurity-related challenges
They will also consider joint R&D funding for telco innovation
The UK, the US, Canada, Japan and Australia have established the Global Coalition on Telecommunications (GCOT) in an effort to ensure telco networks are resilient in the face of numerous security challenges.
In a joint statement of intent, the five nations explained that the GCOT will act as an informal multilateral alliance to support "secure, resilient and innovative telecommunication networks". It will also aim to ensure communications networks are adaptable when confronted with various challenges, ranging from supply chain disruption to cyberattacks.
The quintet aim to work more closely together on research and development (R&D), information sharing and how they collaborate with international partners, in an effort to advance their shared objectives for growth opportunities in the industry and facilitate dialogue between policymakers, businesses and academia.
"All for one and one for all"
Initially, the GCOT partners will focus on supply chain diversification, 6G and future telecommunications, telecoms security and resilience, telco skills, and coordinated approaches to standards development. To achieve this, they plan to exchange details of each country's approach to telecom, including supplier diversity, future telecommunications and related security considerations.
Though China was not mentioned, it seems clear these countries will share information about how they are dealing with technology suppliers, such as Huawei, that are deemed to be a security threat.
They will also make it easier to share research and intellectual property, and will seek "meaningful engagement" with industry stakeholders when appropriate.
Another part of the joint work will see the partners assess where their respective national R&D programmes are in sync with each other and where priorities overlap. "This could include joint, co-funded R&D programmes, dialogues between parallel projects and pairing up of our respective telecommunications labs," the GCOT collaborators noted, adding that they hope to create 'innovation bridges' across telecoms innovation ecosystems through expositions and hackathons, for example.
The five nations will also look into "opportunities for more strategic alignment" when it comes to R&D funding, noting that there is potential to "pool our collective resources in order to deliver larger-scale joint projects where appropriate".
Perhaps unsurprisingly, the GCOT is committed to the principles of open network disaggregation, such as the Open RAN principles the UK set out in 2022.
Finally, the partners plan to coordinate their approaches to and support for multi-stakeholder fora, and will look to improve cooperation with international partners, as well as support developing countries and emerging economies "to build secure and resilient digital infrastructure".
The UK's secretary of state for science, innovation and technology, Michelle Donelan, described the partnership with the US, Canada, Japan and Australia as "historic" and said that it reflects the nations' commitment to "harnessing the power of telecommunications for the benefit of our nations and the world at large."
"Telecommunications networks are the lifeline of global economies, and safeguarding their resilience and security in an evolving, interconnected world is a top priority for our governments. By joining forces, the UK and our partners are well positioned to take the lead in broadening supply chains, nurturing industry knowledge and bolstering security to address emerging challenges," she explained.
Alan Davidson, assistant secretary of commerce for communications and information and administrator at the US National Telecommunications and Information Administration (NTIA), said: "The critical telecommunications issues of today are global in scope. This ground-breaking coalition will help the US and our partners respond decisively to cross-border opportunities and challenges".
Coinciding with this development, the UK government has announced an initial £70m investment in the development of "the next generation of telecommunications technology", boosting the UK's role as "a leader in 6G technology and beyond". The funding will go towards exploring new technologies to "better connect space-based and terrestrial networks, step-changes in capacity/speeds in data transfer and improving energy efficiency of our networks through cloudification".
- Yanitsa Boyadzhieva, Deputy Editor, TelecomTV
Email Newsletters
Sign up to receive TelecomTV's top news and videos, plus exclusive subscriber-only content direct to your inbox.