Orange puts Adtran's quantum-secure networking tech to the test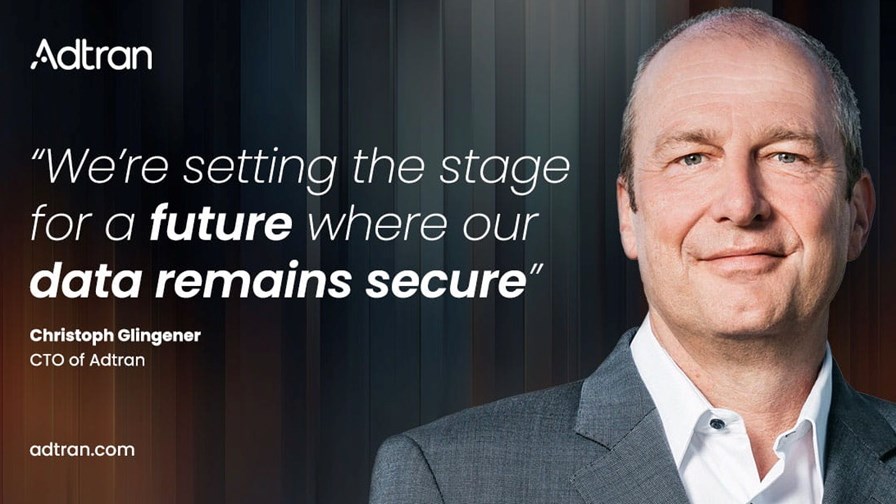 Network operators are preparing their networks for the quantum computing era
They need to ensure their networks are protected from quantum computing-enabled hacking
Orange has tested a quantum key distribution (QKD) system from Adtran in its labs
With an eye on the quantum computing future, Orange has tested a next-generation network security solution from Adtran that has quantum key distribution (QKD) and quantum-safe encryption technology at its heart.
While quantum computing is still in the early stages of commercial development, it won't be too many years before the powerful machines are also being exploited by bad actors, and network operators know they need quantum-secure networks.
A number of major operators have already taken important first steps on their quantum-secure networking journey, including BT and Vodafone – see BT boasts quantum security breakthrough with Toshiba, EY and Vodafone touts advances in quantum-safe networking.
In addition, the GSMA has established the Post-Quantum Telco Network Taskforce to determine a joint approach to what is a significant challenge – see GSMA, IBM and Vodafone Establish Post-Quantum Telco Network Taskforce.
Now Orange has teamed up with Adtan to figure out the best way to secure its networks in the future. In its test labs, the telco worked with Adtran, Adva (now part of the Adtran empire) and Toshiba to set up a quantum key distribution (QKD)-secured 100 Gbit/s data stream on a coherent 400 Gbit/s DP-16QAM channel running across a 184km standard single-mode fibre (SSMF) with three QKD links and two trusted nodes. The set up featured Adtran's open dense wave division multiplexing (DWDM) FSP 3000 optical system, Adva Network Security quantum-safe encryption and QKD technology from Toshiba.
"As we navigate the opportunities and challenges that quantum computing presents, it's clear we're at the beginning of a new era in network security," noted Gilles Bourdon, VP of wireline networks and infrastructure at Orange. "Our successful lab trial with Adtran highlights the magnitude of industry collaboration required to harness the full potential of quantum technology and secure our digital future. The synergy between Adtran's FSP 3000 open optical transport technology, Adva Network Security's ConnectGuard encryption, Toshiba's latest QKD systems, and our expertise in network integration sets a formidable benchmark for quantum-resistant communications across Europe," added Bourdon.
Adtran, naturally, is keen to be seen as a prime enabler of quantum-secure networking.
"By utilising a QKD trusted-node configuration provided by our technical partner Toshiba Europe/Japan, we're showcasing some of the practical applicability of this technology in today's networks. At Adtran, we've always been at the forefront of quantum security advancements, consistently applying the latest developments in QKD and post-quantum cryptography. This trial further underscores our dedication to pushing boundaries in this field," noted Adtran's CTO Christoph Glingener (pictured above).
"We've also always been committed to championing interoperability, [and] promoting and contributing to open standards, such as the ETSI interface for QKD key delivery. Our latest collaboration with Orange emphasises that an open, cooperative approach in the design and implementation of QKD solutions is indispensable to propel this vital technology at the speed we all require. Together, we're setting the stage for a future where our data remains secure, irrespective of the challenges coming over the horizon," he added.
- Ray Le Maistre, Editorial Director, TelecomTV
Email Newsletters
Sign up to receive TelecomTV's top news and videos, plus exclusive subscriber-only content direct to your inbox.