Most Europeans are worried about the security and privacy of their private online data - with good reason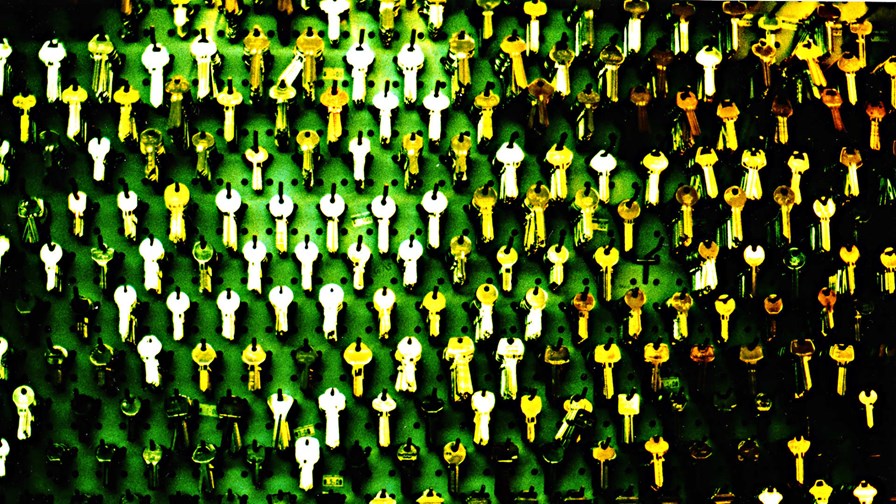 Two new pieces of research shows that European consumers are getting more and more twitchy about how ISPs, service providers, social networks and their advertising/marketing clients gather, manipulate and use private data pertaining to millions of individuals. Now there's a surprise!
The first piece of research, from the UK, was commissioned from YouGov by CloudMask, a company specialising in hiding and camouflaging data from hackers. The results reveal that 72 per cent of UK consumers admit to being worried about their private data (including emails, chat and video) being accessed online without their permission or knowledge.
Nothing particularly new there, after all, scandals and examples of hacked private data are commonplace and even rife in the UK, with the British government and its many agencies having been some of the slackest and biggest culprits of recent years.
What is new information is that while 32 percent of respondents said they would be (and are) willing to pay to protect their private information online, 29 per cent are willing and allegedly able to ensure the security and privacy of their personal data by themselves, for themselves.
Wael Aggan, the CEO of CloudMask commented,"Gone are the days when consumers took a back seat in protecting their data online. High-profile data breaches, including celebrities' nude photographs being pasted over the Internet, credit card details being hacked and governments gaining permission to access Google and Microsoft customer data is forcing consumers to take more control of their privacy."
And indeed, the research does seem to support other evidence that a significant change in consumer behaviour is underway with individuals increasingly both prepared and determined to take responsibility for their privacy online.
Wael Aggan again: "The public is clearly aware of the risks in putting information online, but is finding this unavoidable, with 70 per cent of respondents sharing personal information (including name, address and date of birth) when signing-up to online services. Almost a third are willing to pay for software that allows them to decide what private information is protected online. Fifteen percent of respondents said they'd pay £1 a month, 14 per cent are willing to pay £5 and four percent are happy to fork out as much as £10 per month for privacy."
However, while more and more users say they are willing to take control of their privacy online, 51 per cent don't want to pay for online protection. Indeed, the majority believe the online protection of data to be the direct responsibility of the company providing either the applications or websites in question. And who's to blame them?
Businesses must invest in data privacy too
Meanwhile, the UK Information Commissioner (ICO) is urging businesses to invest properly in data privacy. Garreth Cameron, Group Manager Business and Industry for the ICO said: "Consumers are becoming much more aware of the need to protect their personal data online and even though this survey shows they might be prepared to pay to do that, it is still ultimately the responsibility of the businesses who hold that data to make sure they follow the laws around data protection. Businesses should be doing everything they can to keep information safe by investing in consumer privacy online, both in terms of education, increased protection and good practice."
CloudMask claims that it is "the last line of defence, protecting data in the cloud and on premise even in the event of a total breach." The company's products are, very sensibly, based on a 'zero trust model' and work on the premise that absolutely no one can be trusted with data, and that includes cloud administrators, governments, employees and company IT administrators. Hear, hear!
Concluding, Wael Aggan said, "CloudMask believes that everyone has the right to determine what data they would like to protect and what data they are happy to share. Businesses need to offer better protection and if consumers don't want to pay for it, it's still their right to keep their data private. This shouldn't always have to be at their cost."
Europeans worry about "Hidden Harvesting"
Meanwhile and elsewhere, the results of another new poll show that shows that consumers on the European-mainland are also unhappy about the amount of private personal data service providers have on file and on tap and are worried about "Hidden Harvesting". (I'm sure I had two kidney's when I set out this morning…).
The third part of Orange's "The Future of Digital Trust" research finds that 82 per cent of European consumers are concerned and angered about the ways in which ISPs and their advertising customers are forever coming up with tricksy new ways to gather yet more consumer data without being particularly clear about what they want the data for in the first place. This is the so-called "Hidden Harvesting".
What's more 78 per cent of smartphone users are certain that their everyday mobile internet access results in ever more data being harvested, without their specific permission or control. Given daily reality, it is surprising that the percentage is as low as that.
The report concludes that users need to be much more aware that data can be and is being harvested without their knowledge or consent while companies need to be transparent about how when and where they use such data.
That is plainly not the case today and the research shows that a mere 38 per cent of users are happy about the ways in which their own data is aimed back at them in an effort totarget them with goods and services. What's more, 46 per cent of respondents said they have had personal experience of a company exploiting private data and using it for purposes that had not been pre-agreed.
The first two instalments of the ongoing Orange research were published last year and also pointed-up growing European consumer unease with (and distrust of) the cavalier attitudes displayed by far too many companies in using the private data of their customers for purposes those consumers never intended. So there's another enormous surprise. Next they'll be telling us that bears do it in the woods. Whatever "it" is.
Email Newsletters
Stay up to date with the latest industry developments: sign up to receive TelecomTV's top news and videos plus exclusive subscriber-only content direct to your inbox – including our daily news briefing and weekly wrap.