British government cites security concerns as it probes Drahi's BT stake and the sale of Newport Wafer Fab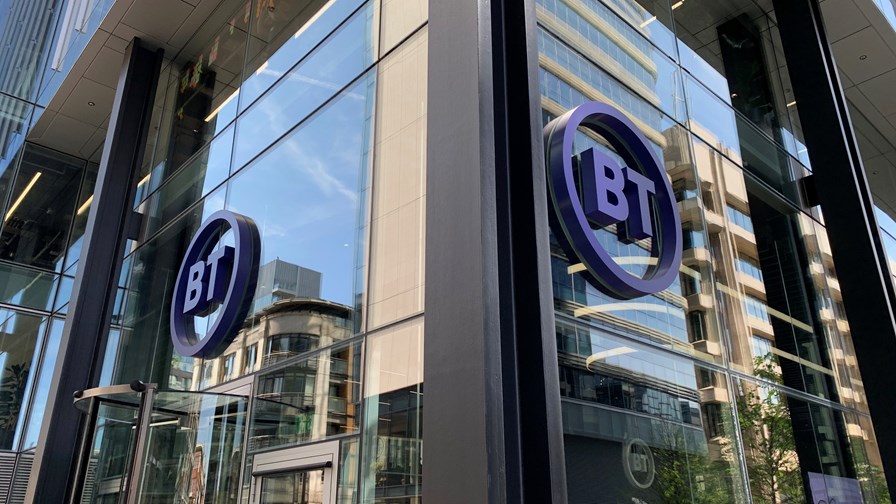 New UK security legislation invoked to probe Patrick Drahi's 18 per cent stock holding in incumbent telco
UK government has also launched an inquiry into the 2021 sale of Newport Wafer Fab to Nexperia of the Netherlands, 100 per cent owned by Wingtech of China
Is this a case of protecting strategic national interests in a time of changed geo-political realities?
Or locking the stable door after the horse has bolted?
The value of BT Group shares took a hammering as the London Stock Exchange sounded its opening bell this morning on news that the UK government is to conduct a full investigation into the 18 per cent of the telco's shares held that are now held by the Franco-Israeli industrialist Patrick Drahi through his British business vehicle Altice UK: News of the probe sent BT's share price tumbling by 5 per cent to 179 pence in early trading before recovering to 185 pence.
Concerns are mounting that, despite his denials, Drahi, who increased his stake in BT last December, might yet attempt to buy more BT shares and then mount an aggressive takeover bid for the incumbent operator. The investigation, instigated by Kwasi Kwarteng, the UK Secretary of State for Business, Industry and Skills, is being held under the provisions of new National Security and Investment Act that, finally, came into effect in January this year, and has also been invoked to probe another deal (more on that later).
The legislation, which many critics regard as a prime example of closing the stable door after the horse has not just bolted but is on a fast boat to China, empowers the government to examine and intervene to prevent acquisitions of UK companies deemed to be of strategic importance to the security of the nation. The government is now "closely monitoring" Drahi's actions as the UK economy slows and teeters on the edge of recession, inflation hits levels not seen since May 1982 and prices (and profiteering by oil and utility companies) smash through the roof. The best that can be said is, "better late than never": BT says it will "fully co-operate" with the probe.
In addition to giving the Secretary of State for Business the power to stop a proposed acquisition in its tracks in cases where a single investor owns more than 25 per cent of a business defined as being of "national significance", the National Security and Investment Act 2021 also empowers the minister to impose stringent conditions on attempted buyouts, whether they be friendly or hostile.
Drahi is infamous for the ruthless cost-cutting and consequent job losses that have been the result of so many of his aggressive acquisitions and the UK authorities are concerned that in a time of increasing economic uncertainty, allowing an asset-stripping axe-wielder to take charge of BT would be a massive political mistake for an already scandal-ridden and unpopular government as a massive cost-of-living crisis deepens.
Drahi, 58, is renowned for his secrecy and unwillingness publicly to disclose either his investment holdings or acquisition and growth strategies but is known to have amassed a personal fortune of upwards of US$7 billion from his involvement in the global telecoms industry. His debt-fuelled acquisitions include cable and mobile companies in France, Portugal, Israel and the US.
Attempt to "rewind" Newport Wafer Fab deal will be too little, too late
Kwarteng, a man who has often been described in the media as being "relaxed" about his personal working hours and not overkeen on getting bogged down in the details of things (as is the Eton way) is, for once, actually a busy boy today.
In addition to trying to bring Drahi to heel, his department has also started a "full national security assessment" of last year's £63 million acquisition of Newport Wafer Fab, Britain's biggest manufacturer of microprocessors, by Nexperia, a Netherlands-based company that is 100 per cent owned and controlled by the Chinese company, Wingtech. (See Security concerns spark review of UK chip fab purchase by Chinese-owned firm.)
The minister now has the power to "unwind" the deal, but any action that follows will be far too late given that the Chinese will already have had ample time to get their hands on the company's intellectual property.
Kwarteng may even be a teeny bit embarrassed today given that when the deal went through last year, he said it was so insignificant that it wasn't worth even a cursory examination, and now it turns out it warrants a national security assessment. During the past decade, and more, the government has encouraged the sale of, and then stood back and waved bye-bye to, a range of famous and strategically important British technology companies as they were snapped-up by overseas buyers. And now, as sudden, but surely not completely unforeseeable, geo-political changes convulse the world, those classic conservative laissez-faire attitudes can be seen to have enabled a huge loss sovereign technology and power for a few quid and a mess of pottage.
Semiconductors are utterly vital to Britain's economy, and supply-chain disruptions are having a profound effect on their availability. Newport Wafer Fab holds multiple government contracts some of which involve the nation's defence and security and many members of parliament, including Tom Tugendhat, the chairman of the influential Foreign Affairs Committee of the House of Commons and one of the few MPs to have actually served in the UK armed forces, have several times recorded their concern about selling the UK's strategically important companies to companies in China, Russia and elsewhere.
The Johnson administration now has 30 working days, which can be extended to a total of 75 days "if necessary" (and that are sure to be needed), to perform the detailed assessments and reach conclusions as to the likely impacts of the deals on the UK's national interests. Then, perhaps, some meaningful actions will be taken.
Email Newsletters
Sign up to receive TelecomTV's top news and videos, plus exclusive subscriber-only content direct to your inbox.