Nokia working towards an Open RAN ecosystem and more energy efficient base stations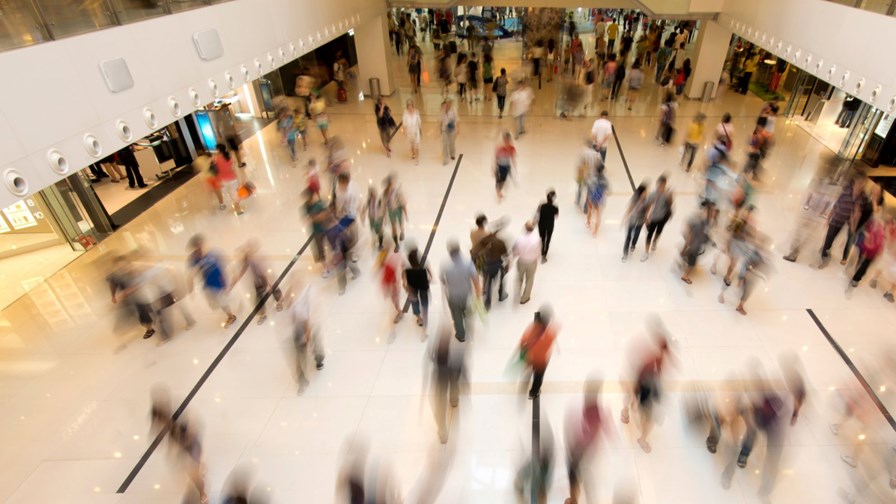 Collaborating with China Mobile to drive a more open 5G ecosystem
Adopt open RAN interfaces and hybrid centralized and decentralized cloud architecture
Enable better data analytics, ML and service performance
Also deployed liquid-cooled base stations in Finland for energy and CO2 savings
It's encouraging to see a number of initiatives focused on opening up the historically closed and exclusive world that is the cellular radio access network. The RAN has hitherto stood impervious to the open networking changes taking place around it and the elite club of vendors has long been able to dictate terms to network operators. No wonder that CSPs are eager to break the strangle hold and expand the ecosystem to other players, and in the process reduce costs and increase innovation.
Hot on the heels of updates last month from the Telecom Infra Project (TIP) on developments in OpenCellular, OpenRAN and vRAN Fronthaul comes news from Nokia and China Mobile on O-RAN use cases. Nokia and China Mobile Research Institute (CMRI) have signed an agreement to jointly optimize 5G networks using a more open architecture, simplifying interoperability between multi-vendor RAN technologies and enabling new levels of service performance for customers.
Nokia and CMRI will investigate O-RAN use-cases and then share the results, optimising 5G networks to manage a growing list of service needs that include:
Decentralised (CU/DU) split multi-vendor cloud RAN architecture, using real-time and non-real time processing capabilities
Jointly specified open RAN interfaces between multi-vendor components, such as the fronthaul interface connecting the split cloud RAN architecture
Smart Radio Intelligence control using advanced network analytics
Commercial off-the-shelf (COTS) hardware equipment
"By optimising multi-vendor network interworking we will be able to access network intelligence and use end-to-end data analytics and machine learning to support the delivery of innovative new consumer and industry services in the 5G world," said Zhiqiang Yang, Vice President of CMRI
"5G will enable new use-cases with a wide variety of service level requirements," said Tommi Uitto, President of Mobile Networks at Nokia. "An optimised and open end-to-end network will enable the levels of automation and artificial intelligence for the network to support with high-performance any demands placed on it."
Nokia and China Mobile have been working together for some time now on cloud RAN architectures, specifically focused on a centralized and distributed (CU/DU) split architecture. They announced the successful completion of the first live deployment in China back in August. During the month-long trial, Nokia said all LTE functions performed successfully and the trial verified the high performance metrics and operational capabilities of the technology. In addition, the throughput, latency and service set up success rate of the Cloud RAN was on a par with a traditional hardware-based LTE RAN network and remained stable.
A key aim of the trial was to verify the CU/DU baseband architecture split's support for time-critical (real-time) applications at the cell site, connected via fronthaul to the operator's existing network, while non-real-time functions are performed cost-effectively at the data center. The trial demonstrated how this architecture can be effectively deployed to allow smooth transition towards 5G while protecting the existing installed base.
Liquid-cooled base stations for improved energy efficiency
In other news from Nokia this morning, the company has claimed a world first by announcing that it has worked with Finland operator Elisa and energy company Efore to commercial deploy a liquid-cooled base station that can reduce CO2 emissions by up to 80 per cent. The system was installed in an apartment building in Helsinki.
In the deployment, heat emitted from the base station is redirected to heat the building, lowering energy costs. In previously customer trials using the Nokia solution, Nokia Bell Labs saw a reduction of up 80 per cent in CO2 emissions and up to 30 per cent in energy operating expenses. Liquid cooling also permits the removal of air conditioning and fans, promising further operator savings, potentially longer base station component life and silent sites.
The Nokia Bell Labs liquid-cooled base station was produced at Nokia's Oulu facility in Finland and the liquid-cooled power system was developed by power supplier Efore, with Elisa deploying the base station in Helsinki. The VTT Technical Research Centre of Finland Ltd. evaluated the environmental impact of the liquid-cooled base station and energy usage compared to those generated by air cooling in the field.
"We have set science-based targets to reduce our emissions in our effort to become an environmental leader, and we are committed to providing customers the services that enable them to act in a sustainable way," said Minna Kröger, Director of Corporate Responsibility for Elisa.
"This first commercial deployment will enable us to understand the real-world benefits for customers such as Elisa as they transition toward 5G, and how the system can be implemented on a wider scale to help reduce the environmental impact of information and communications technology," added Pekka Sundström, Head of the Elisa customer team at Nokia.
Up to 50 per cent of the energy consumption of base stations (which accounts for 80 per cent of the overall energy use in a mobile network) drives conventional air cooling systems such as air conditioning and fans. Given that the thermal conductivity of air is 22 times lower than that of water, Nokia Bell Labs researched the problem and found that liquid cooling requires only 10 per cent of the energy used by traditional air cooling. Water cooling also makes it easier to re-use the waste heat from base stations, and given that many of these are mounted either on or adjacent to buildings, it is feasible that that this waste heat could be redirected into consumer heating systems.
It's an interesting experiment and we look forward to Nokia sharing the real-world results at a later date. One of the CSP requests for 5G architectures that has got somewhat overlooked in the excitement over speeds and latency performance was the need to reduce energy bills. This certainly helps.
Email Newsletters
Sign up to receive TelecomTV's top news and videos, plus exclusive subscriber-only content direct to your inbox.