Mobile versus Wi-Fi report prompts incredible feat of mental gymnastics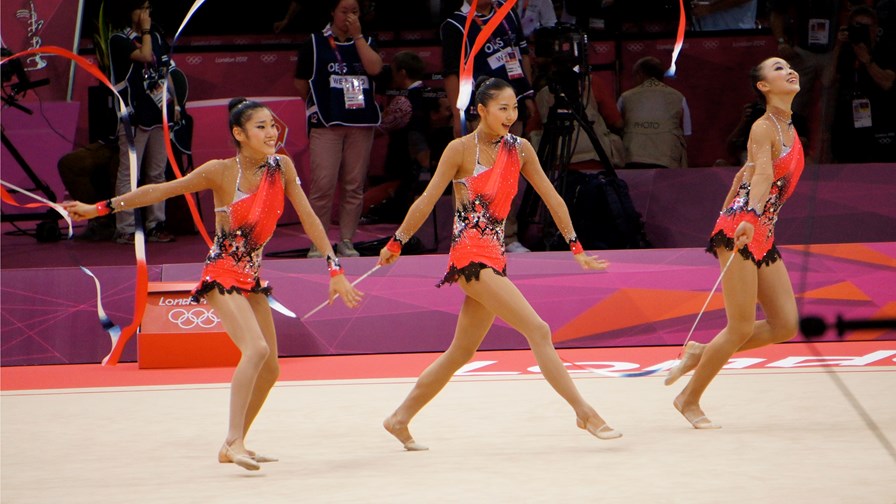 Findings rock solid so long as history, physical geography and regulation are ignored
5G predicted to cement cellular's superiority but no mention of Wi-Fi 6
ABI says Wi-Fi 6 chipset shipments to top 1bn per year by 2022
Battle lines between cellular mobile and Wi-Fi technology have been drawn by a new OpenSignal report, and they are wonky as anything going.
The mobile analytics company took more than 63 million speed measurements from nearly 8 million devices spread across 80 countries, and found that in 33 of these countries, the average cellular connection is faster than the average Wi-Fi connection.
The report claims that mobile technology's superiority to Wi-Fi is coming to the fore, so operators need to see which way the wind is blowing, and think carefully about their Wi-Fi offload strategies before unwittingly inflicting a poorer experience on their customers.
However, the report is so devoid of geographic and regulatory context that it ultimately does a disservice to both Wi-Fi and cellular technology.
For instance, according to OpenSignal, Australia is where mobile outpaces Wi-Fi the most, with the average mobile connection 13 Mbps faster than Wi-Fi. Is this really due to cellular's inherent technological superiority, or is this more about the most effective means of covering 20 million people who share a landmass roughly the size of the US?
Let's not forget that Australia also wrote the book on how not to upgrade a country's fixed-line broadband infrastructure. Given Wi-Fi performance is often constrained by last mile capacity – and the NBN fiasco is still ongoing – this surely needs to be taken into consideration when drawing comparisons between technologies.
Conversely, in Singapore, OpenSignal found that the average mobile connection is 34 Mbps slower compared to Wi-Fi. Anyone who has been to Singapore knows that you spend the majority of your time indoors, either in an air-conditioned high-rise office or shopping mall, an underground walkway between the two, or on the metro. This kind of topology has historically lent itself more towards indoor coverage technologies like Wi-Fi, rather than cellular.
Given Singapore's small size – particularly relative to Australia – it is also less expensive to deploy fibre there, which is perhaps why, according to the FTTH Council Europe, it ranks third in the world for FTTH/B penetration with a rate of 90.3 percent. As we know, Wi-Fi shines brighter when it is underpinned by ultrafast fibre.
Regulation in Singapore has likely had an effect too.
For example, when Australia-based TPG won Singapore's new entrant spectrum auction (NESA) in 2016, its licence came with the condition that it deploy nationwide, street-level 4G coverage within 18 months. However, when it came to indoor locations and metro stations, TPG was given 30 months and 54 months respectively to provide blanket coverage.
This implies that in these locations – where Singaporeans spend most of their time – high-speed cellular coverage was less of a priority and/or there was an acknowledgement that deploying mobile is more challenging. Either way, it does not necessarily mean that mobile inherently provides an inferior experience compared to Wi-Fi, it's just that in this scenario, Wi-Fi represented the more logical choice.
It is surely impossible to make general technological recommendations based on speed data gathered from such wildly different countries.
What about Wi-Fi 6?
Putting geography and regulation to one side, OpenSignal also draws attention to cellular's technology roadmap while ignoring the progress made on Wi-Fi.
According to the report, "5G will accelerate the advantage of mobile technology because of the pace of mobile innovation and the dependency of Wi-Fi network experiences on the quality of fixed network broadband deployments, which are slow and expensive to upgrade with fibre to the premise (FTTP)."
True, Wi-Fi does lean heavily on the quality of the fixed-line backhaul connection, but so will 5G: in order to deliver ultrafast speeds, fibre to the cell site will become a necessary requirement.
In addition, with the advent of Wi-Fi 6, based on the 802.11ax standard, Wi-Fi networks will soon be able to deliver simultaneous high-speed connections to many more devices per access point.
Wi-Fi 6 "has got a lot closer to a carrier-grade radio technology," claimed Chris Bruce, Managing Director of Global Reach Technology, which provides Wi-Fi authentication solutions to venues and service providers.
He told TelecomTV on the sidelines of this year's Wireless Global Congress in London that Wi-Fi absolutely has a role to play in 5G.
"It would be very difficult to create one complete solution without either compromising the performance for some use cases, or [resulting in] an overhead in cost," he said.
When it comes to addressable use cases for Wi-Fi 6 and 5G New Radio (NR), there is a lot of overlap, he said.
"Not [in] all cases but in many cases, Wi-Fi [6] can actually perform as well, if not better than 5G New Radio.
"Perhaps not on mobility, because it's not designed for that," he conceded, but in terms of latency, throughput and density, it is certainly comparable.
What's more, the Wi-Fi 6 ecosystem is forecast for rapid growth.
According to ABI Research, annual shipments of Wi-Fi 6 chipsets are expected to top 1 billion by 2022, just three years after the first expected commercial deployments. By comparison, ABI expects annual 5G chipset shipments to reach 1 billion six years after the first commercial deployments.
"Wi-Fi 6 is already seeing strong traction in networking and enterprise applications due to its ability to enhance performance in dense environments said Andrew Zignani, Senior Analyst, ABI Research. "Enormous growth in Wi-Fi-enabled devices, increased per-user traffic demand, greater number of users per Access Point (AP), increased cellular offloading, higher density Wi-Fi deployments, growing use of outdoor Wi-Fi, heterogeneous device and traffic types, and a desire for more power and spectral efficiency are all major driving forces behind 802.11ax's introduction."
If this prediction comes to pass, chances are Wi-Fi will continue to offer a compelling alternative to cellular – and vice versa – for many years to come.
Email Newsletters
Sign up to receive TelecomTV's top news and videos, plus exclusive subscriber-only content direct to your inbox.