What's up with… Deutsche Telekom, Microsoft, Apple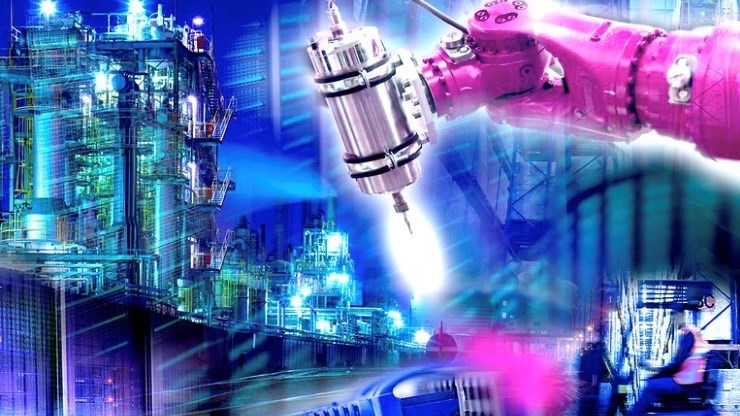 Deutsche Telekom teams with Microsoft for private 5G offering
Netcracker taps ChatGPT for its GenAI smarts
The jury's out on Apple's latest launches
In today's industry news roundup: Deutsche Telekom and Microsoft join forces to tackle the private 5G network sector; Netcracker is also working closely with Microsoft, in this instance to make use of OpenAI's ChatGPT; the latest Apple launch party gets mixed reviews; and more!
In an effort to make it quicker and easier for enterprises to deploy private 5G networks, Deutsche Telekom has teamed up with Microsoft to deliver its "Campus Network Smart" solution. The operator has been offering private wireless network services and solutions for some years already, but is now expanding its portfolio with what it describes as a "scalable, cloud-based, pay-as-you-grow model, complete with price plans that lower the barriers to entry for 5G campus networks." The solution is built on the Microsoft Azure private multi-access edge compute (MEC) platform, which includes the Azure private 5G core service deployed on Azure Stack Edge. "This provides customers with a private network that is reliable, secure and can operate across multiple sites," according to Deutsche Telekom. The operator added that, in partnership with Microsoft, it carried out a field trial with a leading pharmaceutical company in Germany earlier this year. The unidentified pilot customer tested the 5G campus network with various use cases, including the use of augmented reality (AR) glasses for remote maintenance. Read more.
Following on from, and related to, the launch of its GenAI Telco Solution earlier this week, digital support system (DSS) specialist Netcracker Technology has announced an expanded partnership with Microsoft. According to Netcracker, its GenAI Telco Solution "leverages the power of OpenAI's ChatGPT through Azure OpenAI Service to create high-value use cases by harnessing valuable telecom data and knowledge," the company noted in a press release. Shawn Hakl, VP at Microsoft's Azure for the operators unit, noted: "With generative AI like OpenAI's ChatGPT taking the world by storm and making inroads across industries, we are excited to bring this power to CSPs to deliver high-quality customer experiences. We are thrilled that Netcracker has chosen Microsoft Azure OpenAI Service as the foundation of its solution to bring lower costs, higher quality of care and personalised interactions to their customers." Netcracker will be just one of a number of companies banging the GenAI drum at the DTW event taking place in Copenhagen from 19 to 21 September – watch out for coverage from that event on TelecomTV.
The launch of multiple iPhone 15 models by Apple, which the world's most highly valued company promoted as a "huge leap forward" for its smartphones, was either a "crowd pleaser" or a damp squib, depending on who you listen to. The positive analysis came from Paolo Pescatore, analyst and founder of PP Foresight, who was at the so-called Wanderlust launch event in California. He believes the new iPhone line-up "will be a crowd pleaser among the millions who own older devices that can't download the latest iOS and will be itching to upgrade. There is an iPhone for everyone catering for different habits supported by numerous trade-in and recycling programmes. Significant enhancements on the camera optical zoom will help Apple compete head on with rivals like Samsung, thus enticing users to switch to iPhone." He also noted that Apple's switch to USB-C ports for charging and connectivity cables "benefits consumers and the environment – it's more convenient and in the long run will undoubtedly result in less e-waste." It's likely that mobile operators will be as excited as Pescatore about the new launches, as the telcos will be looking to stock up with the new devices "as they provide a much-needed boost for new sales, which in-turn drives engagement and network usage," noted the analyst. And indeed there has been a slew of announcements from operators (such as this one from EE in the UK) about how customers can get their hands on the iPhone 15 when it becomes available on 22 September. There's a lot more detail about the new devices in this press release, while details about the company's other new product launches, such as the Apple Watch Series 9, can be found in Apple's press centre. Not everyone is enthusiastic about the new launches, though. "When the most exciting new feature is a gesture for the Apple Watch, it is clear that the new iPhone offers minor incremental upgrades over the iPhone 14 that are unlikely to kick start the replacement cycle that is needed to bring Apple back to growth," noted long-time technology sector analyst Richard Windsor in his latest Radio Free Mobile blog. He added that all of the new products are "incremental upgrades on their predecessors and offer very little that is unlikely to cause anyone other than the hardcore fanbase to rush out and buy a new device." And while Windsor believes Apple now has the opportunity to "chip away" at the high end of the Android device market, the launch event "was one of the most inconsequential for some time and comes at a time when Apple needed to pull something out of the hat." The iPhone 15 will cost £799 in the UK, $799 in the US, and €949 in Germany, while the iPhone 15 Plus will cost £899 in the UK, $899 in the US and €1099 in Germany.
In line with its plans, A1 Group (Telekom Austria) is set to list its recently formed radio tower company, EuroTeleSites AG, on the Vienna Stock Exchange on 22 September, at which point it will be spun out as a separate company. The unit has 13,200 sites across six countries (Austria, Slovenia, Croatia, Serbia, Bulgaria and North Macedonia) and generates annual revenues and EBITDA of €232m and €137m respectively. Once spun out, the two main shareholders of EuroTeleSites will be América Móvil, the Mexican telecom giant that is the majority shareholder of Telekom Austria, and OBAG, the Austrian state holding company, which will hold stakes of 56.55% and 28.42% respectively.
Following various amendments, international operator Veon has finally agreed a finalised deal for the sale of Beeline, its operating unit in Russia, bringing to an end a process that began in November 2022. According to the operator, the amendments do not impact the value of the deal, which was set at around $2.1bn. The move is significant for Veon because Beeline (also known in Russia as Vimpelcom) has historically generated about half of its sales and earnings from the Russian operator, which will now be owned by members of the Vimpelcom management team. Veon Group CEO Kaan Terzioglu stated: "I am pleased with the progress we have achieved in our exit from Russia despite the complexities of the transaction. Our exit strategy is the optimal solution for all our stakeholders – our customers, employees, creditors and investors worldwide."
The plot thickens over the 8.5 billion Saudi riyals (€2.11bn) purchase of a 9.9% stake in Telefónica by Middle East telco STC Group, which was announced last week. It transpires that shares acquired by the Saudi telco were bought by investment company Morgan Stanley, acting on behalf of STC. As a result of the transaction, Morgan Stanley now holds a near 12.2% stake in the giant Spanish operator because the financial services giant already owned shares equivalent to a near 2.3% stake, reported Cinco Dias (in Spanish).
- The staff, TelecomTV
Email Newsletters
Sign up to receive TelecomTV's top news and videos, plus exclusive subscriber-only content direct to your inbox.