Who's afraid of the big bad wolf? Probably Telefonica and Hutchison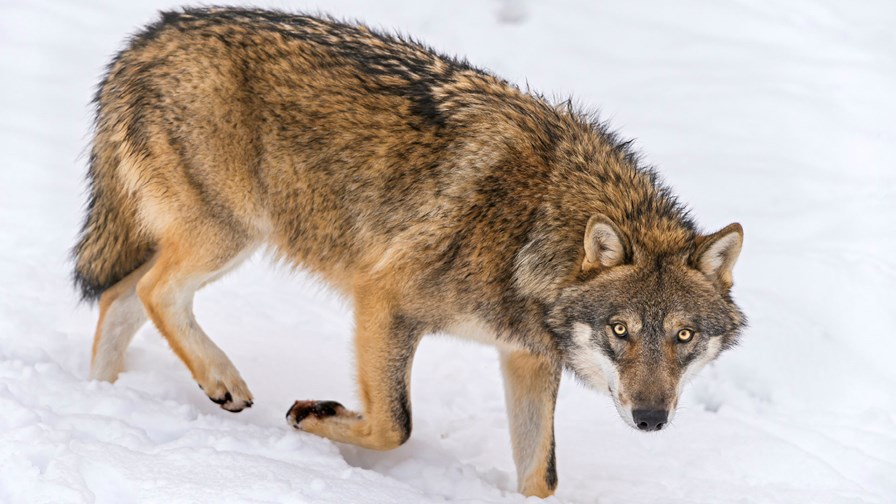 According to reports Xavier Niel - owner of Iliad and the dreaded Free Mobile in France - has made an approach to the UK's Ofcom, and therefore presumably the European Commission, to register an interest in being part of any competition remedy the authorities might have a mind to impose as a condition to the proposed £10.5 billion purchase of O2 by 3 UK.
To put it another way: if there is to be some sort of fourth network mandated, then Niel has made it known he's got the cash and he's ready to buy in and become the new number 4. That's not an outcome calculated to cheer the existing UK mobile operators and their shareholders, who are all looking forward to what they see as long overdue mobile consolidation. If O2 and 3 get together only to give birth to an even more rabid price competitor than either of the combined entities it would be a huge step backwards (for them - not the users).
Is it true?
It's highly likely that Niel is interested. The billionaire has been champing at the bit to extend his empire, making an approach to buy T-Mobile USA last year (rejected) and buying a stake in Telecom Italia. An opportunity to buy into the UK market, especially at a distressed price, is probably an opportunity he regards as too good to miss.
Niel might have picked just the right moment. Unlike in France - where the telecoms entities have cunningly kept their market shares under the threshold triggering EU competition commission involvement - the 3/O2 deal will be scrutinised by commissioner Margrethe Vestager, taking into consideration Ofcom advice, of course.
Vestager has already created some powerful precedents when she set out remedies for the merger of Telenor and TeliaSonera in Denmark. In that case the remedies were too much for the partners and the merger was abandoned.
According to consultancy Rewheel's, Antonios Drossos, that means that the stated principles against which those remedies formulated will have to be applied again in the case of O2 and 3 merging in the UK. "If you ask me, this is a golden opportunity for Niel," says Drossos, who claims that "all the signs" that he has been gathering from interested and observing parties, are that the commission will be looking for a fourth operator to make up the shortfall from a merger. So will the remedies prove too onerous for the deal to go through?
It all gets complicated, says Drossos.
"Here's the deal. I think that Hutchison (owners of 3) will be willing to complete the merger with O2 even if it meant a new fourth operator had to be established in the market." But that would depend on who the operator was. "If Virgin, Sky, maybe TalkTalk were to pick up some assets, maybe some spectrum, perhaps some mobile infrastructure, to become a fourth operator, Hutchison would say, 'What the hell, I'm still the biggest operator in the UK, it's better than the situation I have today.' However that completely changes if the fourth entrant is Iliad, he claims.
"The others are fixed line businesses so they want mobile as a complement to their existing services (to enable quad play)."
This is an important factor because companies adding mobile as a complement don't tend to compete on price, far from it. They will careful not to let big data or unlimited offers encourage cord-cutting.
But if Iliad comes in without any fixed assets they will do what they did in France, he says, and disrupt the market by offering the equivalent of a €20 per month mobile deal.
So Drossos thinks that it's unlikely that Vestager and the commission will approve the merger without the creation of a credible mobile network operator, but if that operator turns out to be owned by Xavier Niel, Hutchison may decide it has to go back to the drawing board.
Email Newsletters
Stay up to date with the latest industry developments: sign up to receive TelecomTV's top news and videos plus exclusive subscriber-only content direct to your inbox – including our daily news briefing and weekly wrap.