UK's big 3 infrastructure owners agree to dark fibre sharing, shock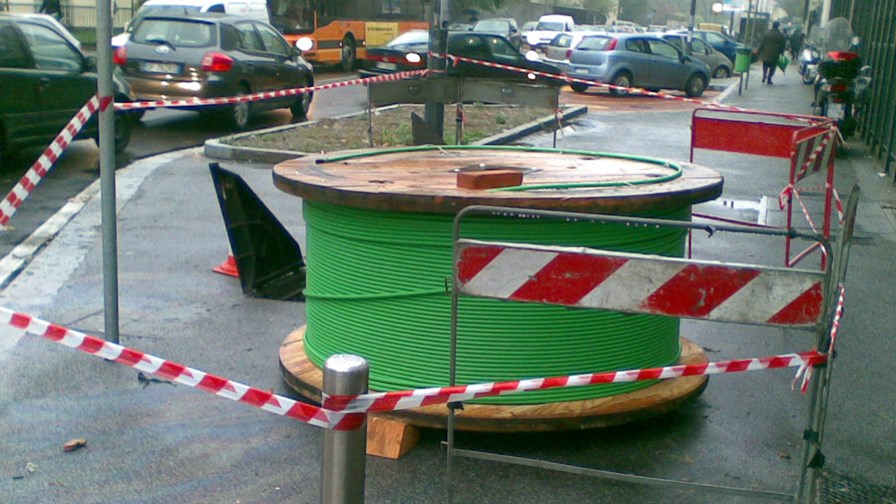 In a surprise about-face, the UK's three largest fibre operators - BT, Virgin and KCom - have welcomed Ofcom's Communications Review and endorsed calls for it to recommend the mandatory unbundling of fibre in the UK to spur competition.
The shock announcement came in the wake of calls from its rivals, including soon-to-be arch-rival Vodafone (should BT get a regulatory green light to buy EE), that the regulator should extend unbundling requirements on BT to include long-run fibre infrastructure. Rivals argue that BT in particular uses its control over dark fibre, pole and duct infrastructure, to limit the ability of rivals to provide alternative services - particularly in rural and semi-rural environments. While Vodafone argues that BT's control of fibre should it become owner of EE means it would be able to discriminate against it in pricing fibre services for cellular backhaul (an increasingly important investment area for all mobile operators as they deploy LTE).
But rivals appear now to be pushing at an open door: in a statement BT, Virgin and KCom made clear that they feel the communications environment is developing so quickly that it is no longer viable for them to hold out against demands to share infrastructure.
"Meeting the next phase of wireless and fixed broadband deployment in the UK is probably beyond the abilities of just a few, infrastructure-owning operators," admitted a BT spokesperson, April Fowle. "If you think back to how the broadband access market was in the UK before that was unbundled and then how quickly the market developed after the local loop was finally opened up: we think the same will probably be true when it comes to opening up our infrastructure and dark fibre. It will simply increase the uptake of both broadband and conventional voice services and then the whole industry will benefit."
"Plus, what we're dealing with here is infrastructure built on rights of way and constructed over the decades when BT was in public ownership," she said. "The argument that a private company should be able to restrict access to that asset is dubious to say the least."
According to analysts the surprising 180 degree turn-around by the infrastructure-owning players may not be motivated entirely by altruism. "I agree it's one hell of an announcement," said Peregrin Timely-Quote, publicity officer to consultants Mull, Invoice, Grabbit and Runn. "We must remember that BT is trying to get its purchase of EE past the regulator. This announcement and the promise to open up the infrastructure to all-comers might be something to do with that."
Email Newsletters
Stay up to date with the latest industry developments: sign up to receive TelecomTV's top news and videos plus exclusive subscriber-only content direct to your inbox – including our daily news briefing and weekly wrap.